If you live in the city and want a mid-size sedan that is convenient to drive around town, which one would you choose? That's what we asked the CarToq community as well.
After deliberating on sedans for a while, the community came up with four mid-size sedans that were shortlisted as good sedans for city use. These included the Honda City, Hyundai Verna, Volkswagen Vento and surprisingly the new Ford Fiesta.
All four of these cars come with automatic transmission options as well, in case you don't want the hassles of shifting gears, especially in crowded cities, with bumper-to-bumper traffic.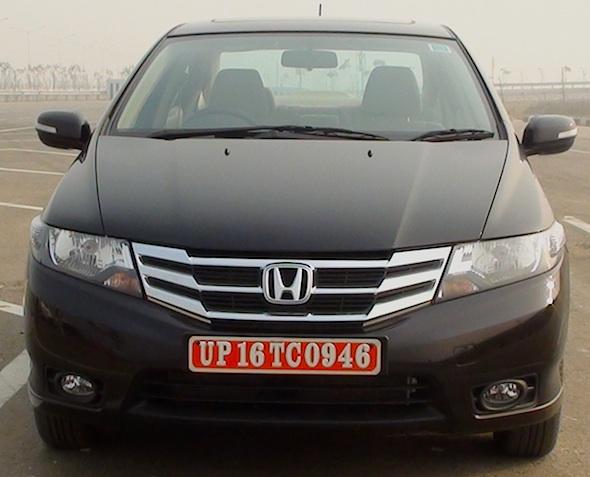 CarToq asked the community which of these four sedans the community thought would be best for city driving. Of the 394 votes polled, 148 (38%) votes went in favour of the car that is aptly named as well. The Honda City was voted as the best sedan for city driving. A close second went to the Hyundai Verna with 132 votes (34%) saying it is also a good car for city driving.
Both these cars grabbed the majority vote, while the Fiesta and Vento had to settle with almost equal numbers of just about 14% votes. Also read: Best cars for bumper-to-bumper city traffic
CarToq Community Poll
Which sedan do you think as best for city driving?
Honda City: 148
Hyundai Verna: 132
Ford Fiesta (new): 58
Volkswagen Vento: 56
Total votes: 394
The Honda City comes only in petrol, and recently got one variant that is CNG ready – the V variant. The car is powered by a 1.5 litre petrol engine putting out 116 Bhp of power and 146 Nm of torque. The car has a light clutch, precise and light steering and easy five-speed manual gearshift – all essential qualities for a car that is easy to drive in the city. It also comes in two five-speed automatic variants, which feature paddle shifters. The car is reasonably fuel efficient and relatively easy to maintain as well. It's the second most popular car in terms of sales figures.
The Hyundai Verna though is the most popular when it comes to sales figures, as it has 10 variants, including five of them in diesel. The Verna petrol comes with two engine choices – 1.4 and 1.6 litre, putting out 105 bhp or 121 bhp. The Verna diesel also comes in two engine choices – 1.4 (89 bhp) and 1.6 litre (126 bhp). There are two automatic variants (4-speed automatics) with the 1.6 petrol and 1.6 diesel. The Verna has a fairly light clutch, light steering (a bit too light for some) and easy gearshift. The car is loaded with gizmos in the top-end variants, including parking camera and sensors, Bluetooth etc.
The Ford Fiesta has the best automatic gearbox among mid-size sedans and should be among buyers top choices for automatics. The car comes in two engine choices – 1.5 litre petrol (putting out 108 bhp) and 1.5 litre diesel (putting out 89 bhp of power). The automatic comes only in petrol.
The Vento is one of the classier looking cars in its segment, and a car that has good rear-seat comfort too. It comes with 1.6 litre petrol or diesel engines, both putting out 104 bhp of power, but the diesel being the more fun-to-drive of the lot. Also read: Five best small cars for heavy city usage
Share your views on the best mid-size sedan for city driving.