Car buyers do a lot of research on the Internet when it comes to car buying. And some of that research is on sites like CarToq.com, where they seek out peer opinion on cars of their choice, look at reviews and try and narrow down their choices based on user experiences.
A recent Google India survey in association with AC Nielsen said that nearly 50% of respondents research their cars online before walking into a showroom. Car buyers said they use the Net to research and compare prices, watch videos, compare cars with competitors, find dealers and read expert and user reviews of cars of their choice. Read more: Google's most-searched cars.
So what exactly are the cars that CarToq Community Members are looking for? We decided to dip into the data on our servers to see which were the "most-researched" cars on CarToq going by the number of page views, comments and queries in the past 90 days.
Here's CarToq.com's top-10 list of the "most-researched" cars by you in descending order of ranking.
Maruti Ertiga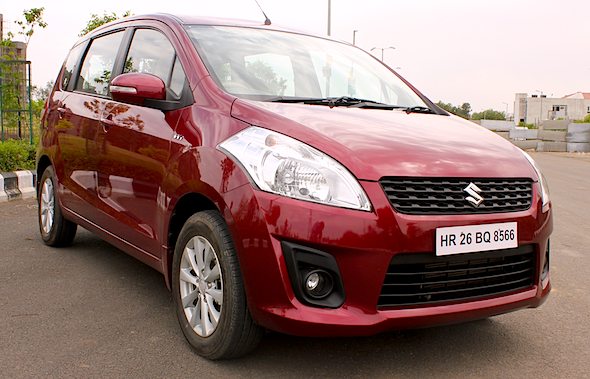 The Maruti Ertiga emerged as the top most-researched car on CarToq.com. The Ertiga was launched in April 2012, and buyers have been curious to see what this mix of a car and an MPV has to offer. The Ertiga is offered in six variants – three petrol and three diesel, priced between Rs. 5.9 lakh and Rs. 8.5 lakh. Read more: Maruti Ertiga news, reviews, comparisons
Ford Ecosport
The upcoming Ford EcoSport has tickled the curiosity of many car buyers. The EcoSport promises to define the compact SUV segment in India. It will be launched in January 2013, and will be offered with two engine choices – a 1-litre petrol that puts out 120 bhp of power and a 1.5 litre diesel with 90 bhp of power. It may be priced between Rs. 8 lakh and Rs. 10 lakh. Read more: Ford EcoSport news, specifications, features 
Renault Duster
The Renault Duster is just a few percentage points behind the Ford EcoSport on our list. Buyers looking at the EcoSport invariably also end up comparing it with the upcoming Renault Duster. The Duster is likely to be launched in the next couple of months in two variants – a 4×2 with 85 bhp of power and a 4×4 with 105 bhp of power, both diesel. It is also likely to be priced between Rs. 8 lakh and Rs. 10 lakh, and would probably get a few months headstart over the EcoSport. Read more: Renault Duster news, specifications, video 
Hyundai iGen i20
The Hyundai i20 was given a makeover end March. The new iGen i20 looks even better than its predecessor and has been given even more features, making it one of the most feature-rich cars in its segment. The i20 is available in both petrol and diesel, priced between Rs. 4.75 lakh to Rs. 7.70 lakh. Read more: Hyundai i20 review, news, comparison 
Maruti Swift
Buyers looking for the Hyundai i20 also end up directly comparing it with the Maruti Swift. And this shows, with research on the Swift being almost at a par with the Hyundai iGen i20. The Maruti Swift is the most popular premium hatchback in India, selling over 20,000 units a month in the past couple of months. The Swift is also available in petrol and diesel and priced between Rs. 4.45 lakh to Rs. 6.77 lakh. Read more: Maruti Swift comparison, specifications, review 
Mahindra XUV500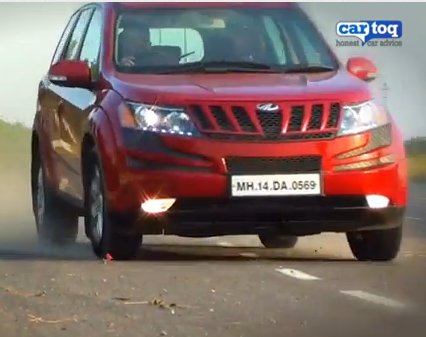 The Mahindra XUV500 is probably the most-researched SUV in India. The thin supply and huge demand means that most buyers get to see it online more than in the real world. The feature-rich XUV500 is now in its third phase of bookings with demand continuing to be strong. It is available in three variants, priced between Rs. 11.6 lakh to Rs. 14.2 lakh. Read more: Mahindra XUV500 expert review, features, video 
Maruti Dzire
The Dzire is India's largest-selling sedan with over 17,000 cars being sold last month. The new Dzire that was launched in February has been a runaway hit and has a pretty long waiting period despite Maruti pulling out all stops to step up production. The Dzire has absolute value-for-money pricing, priced between Rs. 4.9 lakh and Rs. 7.35 lakh. Read more: Maruti Swift Dzire road test, features, pricing
Hyundai Verna
The Hyundai Verna continues to interest buyers looking for a mid-size sedan. Hyundai has loaded the Verna with features and that has interested buyers looking for a feature-rich sedan. The Verna is available in 10 variants, with two automatics – both in petrol and diesel, giving buyers a really wide choice. It's priced between Rs. 7.12 lakh to Rs. 11.27 lakh. Read more: Hyundai fluidic Verna features, review, comparison 
Ford Figo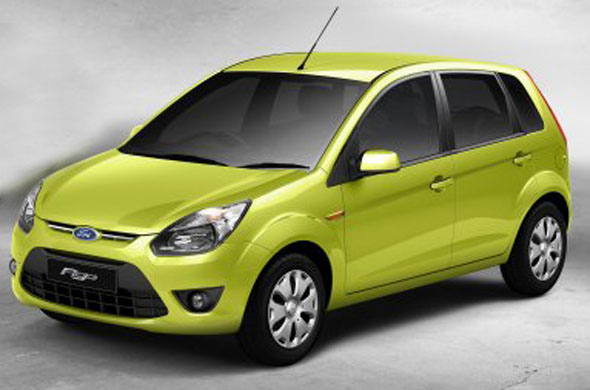 The Ford Figo is probably one of the best value-for-money premium hatchbacks in India. With its spacious interiors, frugal diesel engine, good handling characteristics and attractive pricing, it is one car anyone looking for a premium hatchback cannot miss. The Figo emerges as the 9th most-researched car in India on our list. The Figo is available in petrol and diesel and priced between Rs. 3.82 lakh and Rs. 5.95 lakh. Read more: Ford Figo specifications, features, prices
Nissan Sunny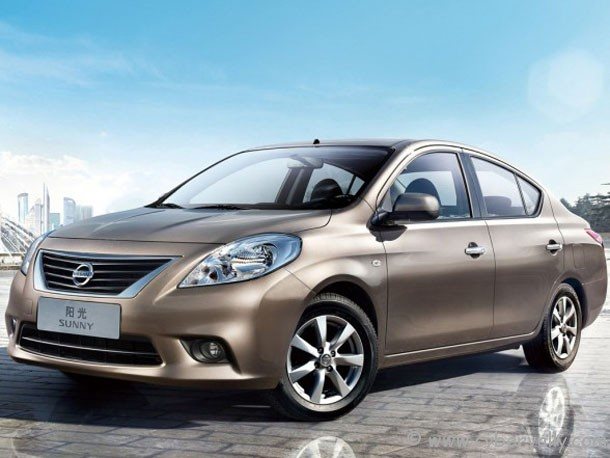 The Nissan Sunny is fast emerging as one of the most practical and value-for-money choices among entry-level mid-size sedans. The car has more space than many sedans twice its price. It comes with a nice petrol engine and a very fuel-efficient diesel engine. The Sunny is priced between Rs. 5.95 lakh and Rs. 8.95 lakh. Read more: Nissan Sunny features, prices, review 
This wraps up CarToq's list of the 10 most-researched cars in India. Tell us, is your favorite car in this list? If you want to check out videos, news or what other car owners are saying about your favorite car, just visit the dedicated group page of your choice on CarToq.com or just use our Car Comparison app.