One of India's top automobile classifieds portals, CarTrade, has made a significant acquisition by finalizing a deal to acquire OLX India's auto business. The transaction, valued at Rs 537 crore, marks an important milestone for both companies. The acquisition, announced through a stock exchange disclosure b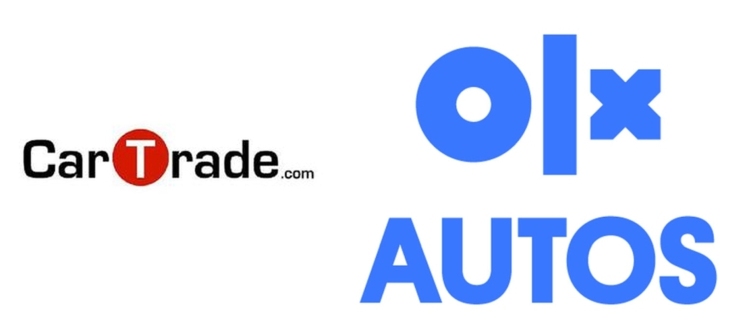 y CarTrade, involves the purchase of Sobek Auto India Private Limited (Sobek) and its parent company, OLX India B.V. This strategic move is set to bolster CarTrade's position in the Indian automotive market and bring synergistic advantages to its existing business portfolio.
According to a filing at the National Stock Exchange, CarTrade (CarTrade Tech Limited) and Sobek Auto India Private Limited (Sobek), and its parent company, OLX India B.V, have entered into a share purchase agreement.
Sobek will be purchased for a cash consideration of Rs. 537.43 crores, which is due on the day the deal is completed. The acquisition is anticipated to be finished in less than 30 days, and the transaction will be entirely cash-based stated the regulatory filing. This arrangement calls for the purchase of OLX India's whole 100% share in Sobek. On June 30, Sobek purchased the online classifieds operation from OLX India.
Also read: 10 DC Design cars & how they look in the REAL world: Maruti Swift to Mahindra XUV500
Industry experts believe that the decision to acquire OLX India's auto business aligns with CarTrade's strategic goals of expanding its presence and leveraging synergies within the industry. Reports have stated that the company aims to make investments that bring significant advantages to its existing businesses. By integrating OLX India's auto business, CarTrade is poised to enhance its offerings and consolidate its position as a leading player in the Indian automotive classifieds segment.
Meanwhile on the other side, OLX made the decision earlier this year to exit the OLX Autos business in multiple countries, including India. The company explored various options for consolidation within the space before settling on CarTrade as the preferred buyer. This acquisition serves as a pivotal step in OLX's strategic shift, allowing it to focus on other areas of its business while divesting its auto division to CarTrade.
The acquisition comes at a crucial time for CarTrade, which has faced challenges since its public debut. Initially listed on the National Stock Exchange (NSE) at nearly Rs 1,600 per share in August 2021, the company's stock price has witnessed a decline. Presently, it hovers around Rs 486 per share, reflecting a market capitalization of Rs 2,280 crore or $278 million.
Sobek Auto India Private Limited, the entity being acquired by CarTrade, has demonstrated remarkable growth in recent years. While specific figures for FY23 are currently unavailable, the company achieved an impressive 87.5% growth in gross revenue (GMV) during FY22. Its revenue surged from Rs 592.3 crore in FY21 to Rs 1,110.4 crore in FY22. This growth trajectory highlights the potential of Sobek's classifieds internet business and the value it brings to CarTrade's expansion plans.
Also read: Upcoming 2022 Maruti Suzuki Vitara Brezza rendered