Fiat has been teasing a new car on its Facebook page, saying it is coming soon. 
We know it's the Fiat Linea Classic and officials at Fiat have said that the Linea Classic would be launching soon. The Classic would be positioned against "entry-level" sedans such as the Maruti Dzire, Honda Amaze, Toyota Etios and Ford Classic (uh, oh, another Classic!). It would drop not only its price tag, but will see some of its features and possibly power specifications also face the axe. Also read: Fiat Linea facelift may feature 1.6 litre multijet diesel
The Fiat Linea Classic is Fiat's strategy to gather more sales volumes for the car. In August 2013, the Fiat Linea sold only 222 units, which isn't a patch on what its rivals in the segment sell. It's a different matter that 222 is a fantastic number for Fiat, considering the car was only at 42 units in February this year. Between January and August, Fiat India has sold 1,045 Lineas – a number that most of its rivals sell in a month.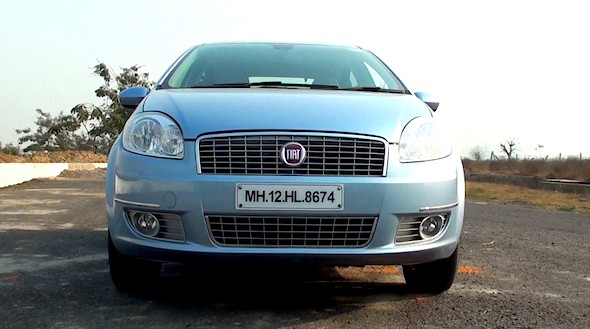 However, Fiat is on a full revamp spree and is rapidly opening dealerships all around the country after its split from Tata. And with only two products (the Linea and the Punto) in its arsenal right now, it wants to expand its portfolio as soon as possible. Launching the Linea Classic at a lower price point will give it some volumes and it will also make way for the facelifted Fiat Linea to be positioned just above it to compete with the Volkswagen Vento and Hyundai Verna segment. Also see: 2012 Fiat Linea Dynamic 1.4 petrol video review
The Fiat Linea Classic won't have any changes in its dimensions, and so will be the largest "entry-level" sedan available, clearly winning the space wars or the need for passenger comfort, against the Maruti Dzire and Honda Amaze, but just about meeting its match on space with the Toyota Etios. Fiat will likely strip the car of some of its features, such as automatic climate control, automatic headlamps, rain-sensing wipers etc, and may offer airbags only on the top-end variant. It may also lower engine power as well on the diesel and petrol variants. Also read: 2013 Fiat Linea official images out