Which is the best SUV or MPV that can handle daily commutes as well as be comfortable and versatile enough to undertake long journeys across the country? With improved roads such as the Golden Quadrilateral now available in India, covering distances of 1000 km a day is not tiresome anymore provided you have the right vehicle for it.
In our quest for the perfect SUV or MPV to undertake such journeys a few months ago we had posed this question to CarToq experts, and came up with a list interesting vehicles for cross-country drives. Take a look at the suggestions received from CarToq community members and experts – and let's look at the attributes each of these vehicles has, when it comes to undertaking long cross-country drives.
Attributes of the vehicle
–          Must be a diesel vehicle with good fuel economy
–          Should be highly reliable, with easy access to service network
–          Should be able to sustain high-speed runs without tiring
–          Must have 15-inch or 16-inch wheels to cover ground better, with lower wear and tear
–          Must have good suspension to tackle bad roads and stay comfortable on the highway
–          Must have adequate ground clearance to handle bad speed breakers and potholes
Also read: Best cars for highway driving 
Renault Duster
The Renault Duster is a new addition to the list. The Duster comes in two diesel variants – an 85 PS and 110 PS variant with a 1.5 litre diesel engine. Both the engine specs are reasonably fuel efficient, with claimed mileage of over 19 kmpl. Real world figures on the highway have been reported in excess of 16 kmpl, which means its fuel efficient enough. It has 16-inch wheels and good ground clearance of 205 mm. It also has adequate space for 5 passengers (although legroom at the rear is cramped) and over 475 litres of boot space.
What works for the Duster is its simplicity of technology and it's not burdened with complicated gadgetry or gizmos. The build feels robust. However, when you look at the price you are paying for the Duster, it just doesn't seem value for money. Also read: Renault Duster vs XUV500: How they are different?
Toyota Innova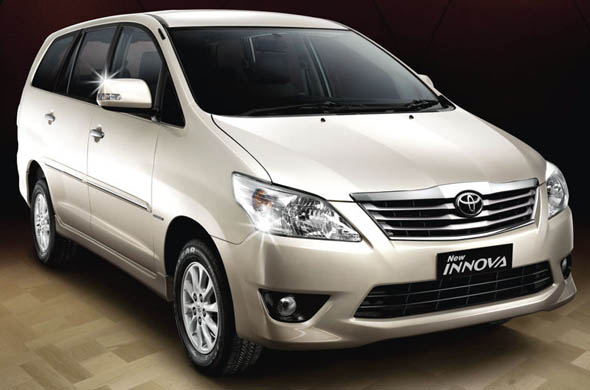 Almost everyone had the Toyota Innova on their list when it came to a long-distance cruiser. This MPV is definitely one of the most comfortable to travel in, and although it seems underpowered with a 2.5 litre diesel engine putting out only 102 bhp of power, it is reasonably fuel efficient. What works in the Innova's favour is its rock-solid reliability that comes with the Toyota badge. It's little wonder that the vehicle is a workhorse and a favourite with tour operators. That's also the downside, as it just does not have the image one would want with a private vehicle. Still there's no denying the fact that the Innova is a favourite for the purpose of long-distance mile-munching. Also read: Choosing between a Maruti Ertiga and Toyota Innova
Tata Safari Storme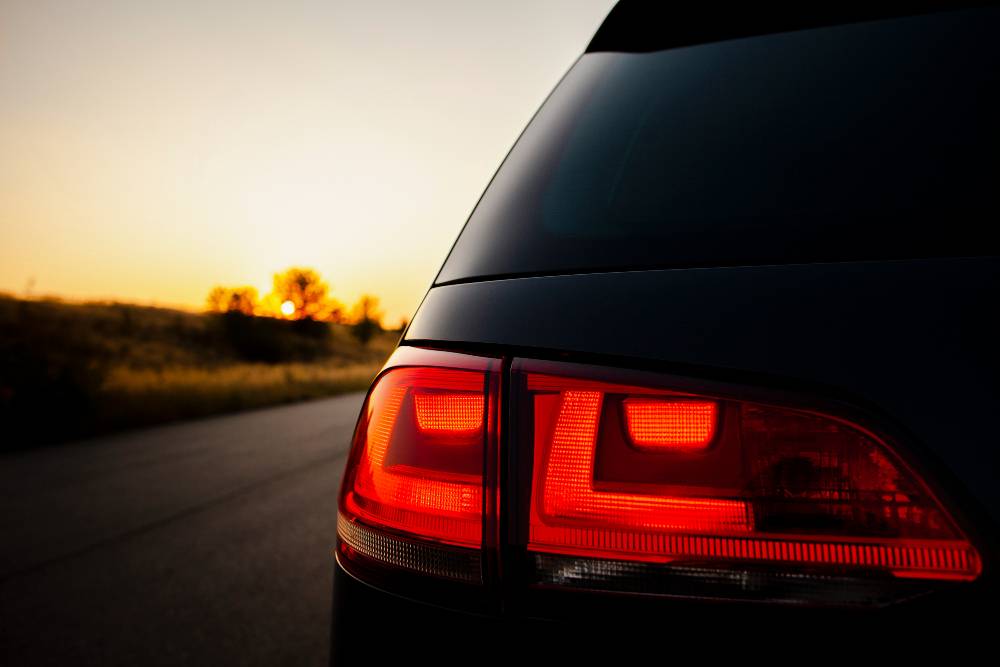 The Tata Safari, especially the Tata Safari Storme, is another one to be considered. But when you look at the pricing of the Storme, it isn't really value for money, with the top-end Storme at Rs. 13.66 lakh, while the base starts at just under Rs. 10 lakh. The Storme, however, is one of the more comfortable SUVs around, with a rear seat that's no less than a sofa. Tata has improved the ride and handling of the vehicle and the 2.2 litre, 140 bhp diesel engine is reasonably fuel efficient too, returning about 13 kmpl. However, the question of long-term reliability remains as does quality of service  – a problem that Tata has been trying to address, but the stigma remains. Also read: Tata Safari Storme full review
Mahindra XUV500
The base version of the Mahindra XUV500 – the W6 variant also makes it into this list. It makes a compelling case for itself on the value for money front, especially when you compare it with the top-end Renault Duster RXZ. Both vehicles are similarly priced, but the XUV500 offers far more equipment and features – which is both a good thing and a bad thing. Good because you get more value for money, but bad because owners have been reporting myriad problems with electronics in the XUV500. That doesn't let it score very high on reliability. Also read: Choosing between XUV500 W8 an W6 variants
Mahindra Scorpio
The Mahindra Scorpio is an SUV that can handle rough roads and long-distance road trips really well. It has a good 2.2 litre diesel engine that gives about 13 kmpl – 14 kmpl on the highway. Mahindra has also recently improved the suspension on the Scorpio, but that hasn't helped its one big issue – handling. The Scorpio is composed at speeds up to 100 kmph, but beyond that it can get quite bouncy and tends to wander. The brakes too are scary at times. Long-term reliability and maintenance costs are also an issue. Also read: Tata Safari Storme vs Mahindra Scorpio 
Tata Aria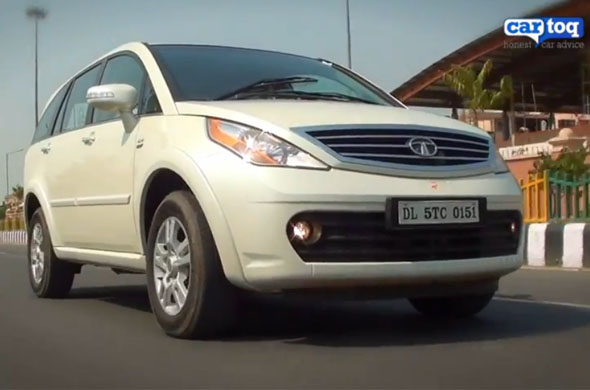 The Tata Aria is one vehicle oft ignored and is just not selling the way it should have. Even a late price correction by Tata and the introduction of a bare basic Aria minus features at just under Rs. 10 lakh hasn't given it the impetus it needs. The issue with the Aria is one in its image – the design is not to everyone's liking. It is a spacious vehicle and easily one of the most comfortable for long journeys, even more than the Toyota Innova. It is also powered by a 2.2 litre diesel engine similar to the Tata Safari Storme. The feature-loaded variants, however, are priced over Rs. 12 lakh. And the same concerns of service quality also are keeping buyers away from the Aria. Also read: Tata Aria Pure LX launched
Other vehicles suggested by CarToq experts for cross country drives include a list of sedans such as the Skoda Laura – a car that is slightly pricey, but has most of the attributes covered – good fuel efficiency, decent handling and an ability to cover long distances easily. The Skoda Yeti was another suggestion, again not qualifying here because it is priced over Rs. 12 lakh, but meeting most of the other criteria comfortably. Four other suggestions included the Chevrolet Cruze – for speed and driving feel, but it's a bit cramped, the Volkswagen Jetta – similar to the Laura, but pricey, the Toyota Corolla Altis diesel, priced just over Rs. 12 lakh, but is one of the most fuel efficient sedans around and highly reliable, and the Renault Fluence – a good all-round car, but still needs a strong service network to support it. The Mahindra Xylo too was left out as it has more of a commercial image and is a bit bouncy.
Share your thoughts on the ideal vehicle under Rs. 12 lakh for long cross country drives as well as one that's easy to use as a daily commuter, meeting the attributes mentioned above.