French carmaker Citroen has launched the eC3, the electric version of its ICE-powered C3 hatchback in India. The eC3 starts at Rs. 11.5 lakh for the Live variant and goes up to Rs. 12.43 lakh for the Feel variant with dual-tone paint option and Vibe Pack.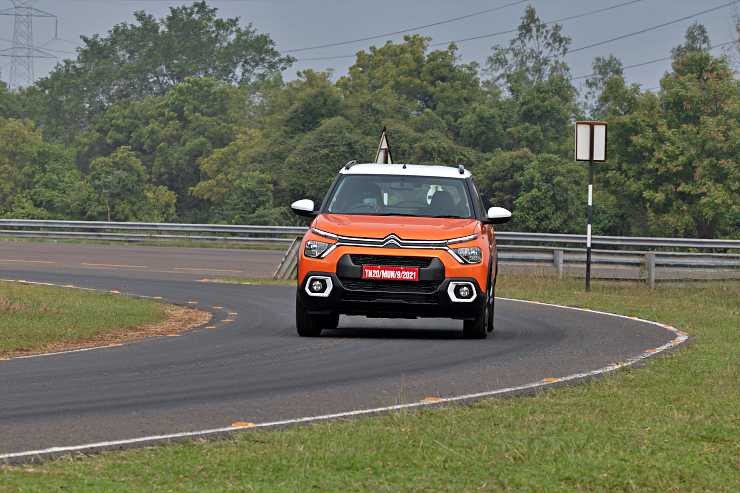 Bookings for the Citroen eC3 are already underway for Rs. 25,000 and will be available for sale in 25 cities across India.
The eC3 has a 29.2 kWh battery pack and front-axle mounted electric motor, which makes 57 hp and 143 Nm of peak torque. The eC3 can accelerate from 0-60 kph in 6.8 seconds and achieve a top speed of 107 kph. The eC3 has an ARAI-claimed range of 320 km, and it gets two charging options. The first is a DC fast charger that can charge the battery pack from 10-80% in 57 minutes, and the second is a 3.3 kW onboard AC charger that is also capable of CCS2 fast charging. The eC3 can also be charged at home and requires 10.5 hours to fully charge from 10-100%.
Also read: Tata Motors releases new TVC for Tiago NRG
The eC3 comes in two variants, Live and Feel, and both have similar features as the petrol model, with the Feel variant getting a 10.2-inch touchscreen, wireless Apple CarPlay and Android Auto, four-speaker audio system, and a height-adjustable driver's seat. The eC3 also gets connected car tech courtesy of the MyCitroen Connect app, with 35 smart features that let you check things like the car's charging status, location, driving behavior, and the nearest charging station.
The eC3 additionally has dual airbags and ABS with EBD. Citroen is offering a 7-year/1,40,000 km warranty on the battery pack, a 5-year/1,00,000 km warranty on the electric motor, and a 3-year/1,25,000 km warranty on the electric hatchback itself, with extended warranty options also available.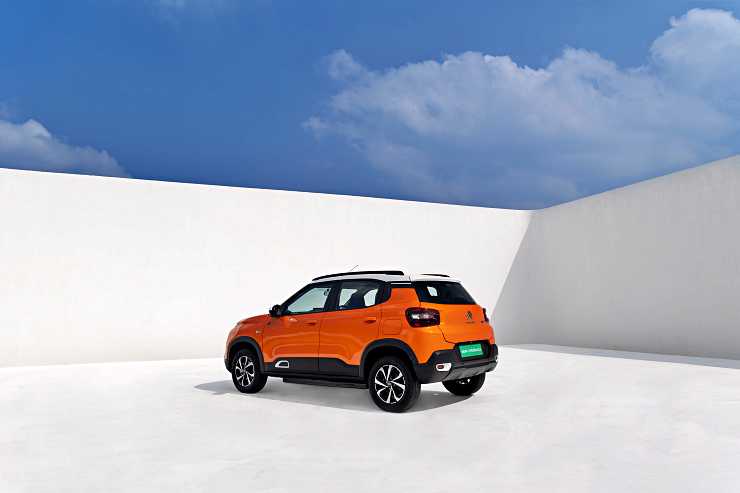 The eC3 costs Rs. 5.52 lakh more than its ICE counterpart, C3 hatchback, with base variants and Rs. 5.23 lakh more with top-spec variants. The eC3 primarily rivals the Tata Tiago EV, which starts at Rs. 8.69 lakh (ex-sh) for the 19.2 kWh battery pack variants, Rs. 10.19 lakh (ex-sh) for the 24 kWh variants with 3.3 kW AC charger, and Rs. 11.49 lakh (ex-sh) for the 24 kWh battery pack variants with 7.2 kW AC charger. The Tiago EV has four trim levels to choose from as opposed to two with the eC3.
The eC3 is longer, wider, and taller than the Tiago EV, with a larger wheelbase, more ground clearance, and a larger boot. The eC3 also has wider 195-section tires wrapped to 15" wheels as opposed to 175-section with 14" wheels on the Tiago EV. The eC3 offers 5.2 kWh more battery capacity and 29 Nm more torque than the Tiago EV's larger 24 kWh offering. The Tiago EV, on the other hand, makes 18 bhp more and sprints 1.1s quicker to 60 km/h.
Also read: Tata Nano modified into a vintage car