The iconic Indian businessmen are well-known and well-documented for their strategies, business ideas and their efforts to leave a mark. What most of us do not know is what cars they used. While Ratan Tata's love for cars is out in the open, most of us do not know about his classic car. Well, here is a list of classic cars used by each businessman.
JRD Tata
Mercedes-Benz 190D
JRD Tata was a pioneer businessman and is credited with starting many new businesses that helped the country become modern and advanced. JRD Tata imported a Mercedes-Benz 190D. Importing vehicles in India today is quite a challenge. Imagine doing it in 1960.
Also read: Tata Nano modified into a vintage car
The Mercedes-Benz 190D is considered as the spiritual success to the modern-day E-Class. The designers at Mercedes-Benz designed the 190D to stand out in the crowd and looks quite charming, even today. Tata bought the car in 1961 but since the process was quite long, it finally arrived in India from Germany in 1962.
The 190D was a futuristic vehicle in every way. It offered features like bi-focal outside rearview mirrors and adjustable seats. Mercedes-Benz used a 1.8-litre four-cylinder petrol engine in the 190D. It was powerful enough to take the vehicle to about 120 km/h, which was considered to be quite fast in that era.
Dhirubhai Ambani
BMW 750i XL L7 Limousine
The visionary Dhirubhai Ambani set up India's first company that featured in Fortune 500. We all know where the Reliance Industries stand today.
The Ambani family is known to own the most exotic cars in India and they do travel in style with multiple G-Wagen as security cars in the convoy. Dhirubhai Ambani was no different. He owned this extremely rare BMW 750i XL L7, a limousine, which was made only for special markets. The limousine was available only in a few countries of South East Asia, Europe and Middle East markets.
The XL variant came with added legroom. The vehicle was a massive 5.37 metres long, which makes it longer than the present-day BMW 8-series that measures 5.23 metres. The car is powered by a 5.4-litre V12 petrol engine that generates a maximum power of 322 Bhp and peak torque of 490 Nm. The car was restored by the Ambani family recently and was spotted on the road too.
Ratan Tata
Buick Skylark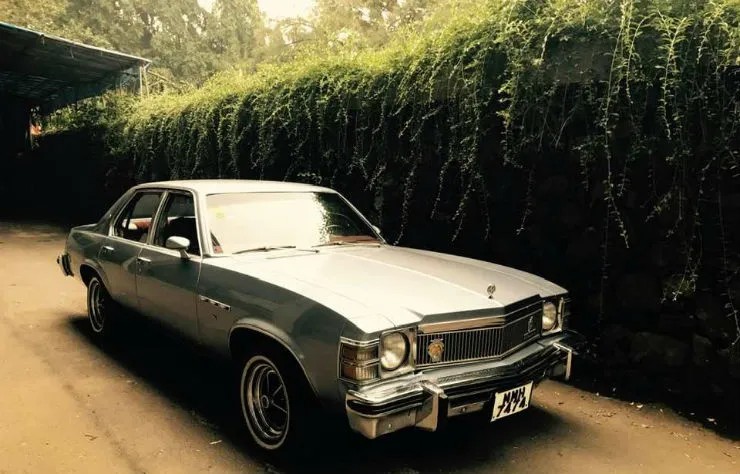 Ratan Tata is a major automobile enthusiast. He owns a number of imported vehicles including a Cadillac, a Ferrari, Mercedes-Benz SLK and many others. He has also been spotted with a Tata Nano EV. He used to come out with exotic vehicles every now and then on the Marine Drive in Mumbai. However, that has stopped a few years ago. Ratan Tata is a man of passion and he also owns the rare Buick Skylark. This is a 1978 model and after Ratan Tata got it to India, it remained the only such car on the Indian roads for years.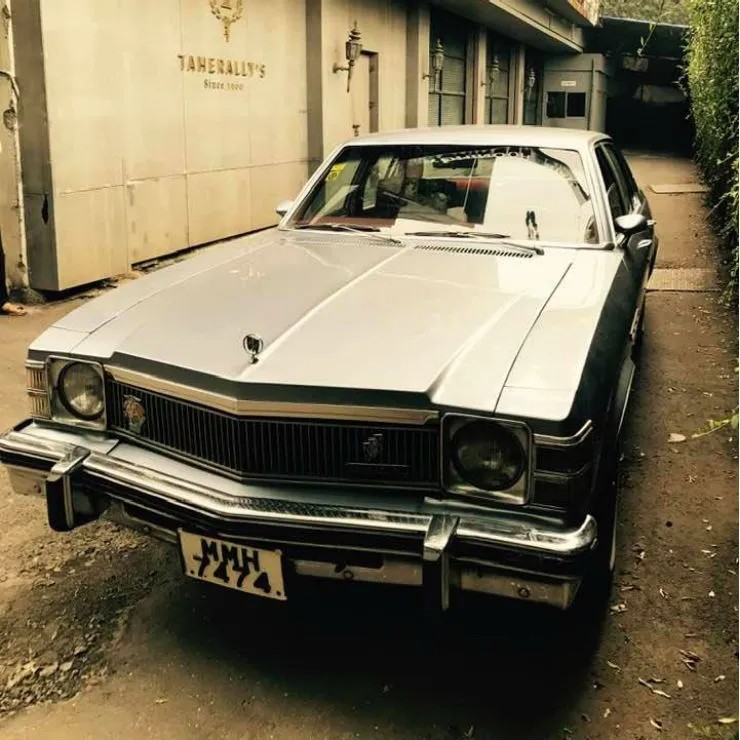 The Buick comes powered by a 5.0-litre V8 petrol engine that generates around 145 Bhp of maximum power. The car remains in an excellent condition and is used by various exhibitors at different car shows in India. The picture of the vehicle was sourced from one such car show in Mumbai.
Also read: Maruti Suzuki WagonR stretched into a limousine (Video)