The possibilities of a car that runs on compressed air in India are very real. Tata Motors has announced that it has successfully completed testing two cars that run on compressed air. The compressed air engine that was developed by MDI (Motor Development International) of Luxembourg has been fitted in two Tata vehicles, which we strongly believe  are a Nano and a Tata Magic Iris.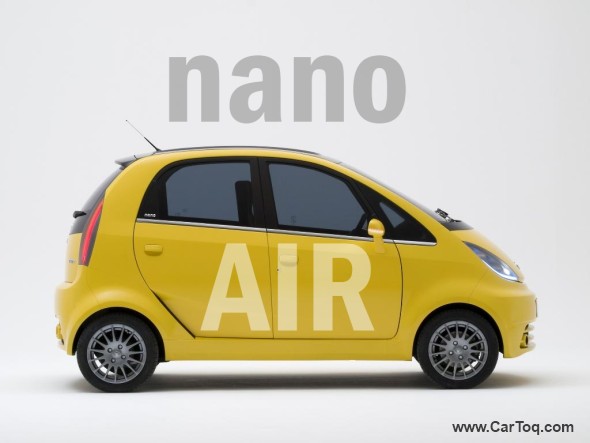 Yesterday, Tata Motors announced that their air car programme has entered the second phase of testing. In January 2007, Tata Motors signed a licence agreement with MDI to produce and sell compressed air cars using MDI technology in India. The first phase of the programme, where the technology needed to prove that it was practical has already been covered. Now Tata Motors enters the next phase which is to complete the technology development and develop a product that's ready for the market in the next few years.
Yesterday, Tata Motors announced that their air car programme has entered the second phase of testing.
MDI's air car that was first showcased in 1998, was invented by Guy Negre who developed the engine in 1991. In 2007, he signed an agreement with Tata to develop a product called the Tata OneCAT. This was a five seater vehicle built entirely of fibre-glass and aluminium which made it very light. This was supposed to be ready by 2008, but hasn't seen the light of day yet. However, this sudden release of information from Tata about the progress of the air car shows that the project isn't dead and is in fact on its way to full-fledged product development.
MDI plans to develop 5 air cars
MDI and Tata have at least five different air-powered vehicles in the pipeline. Some of them run on only compressed air. This requires the vehicle to have a large carbon-fibre air tank that can store compressed air and gives it an operational range of 200 km. The engine is a light-weight aluminium two-cylinder or four-cylinder engine that uses air to drive the pistons instead of petrol.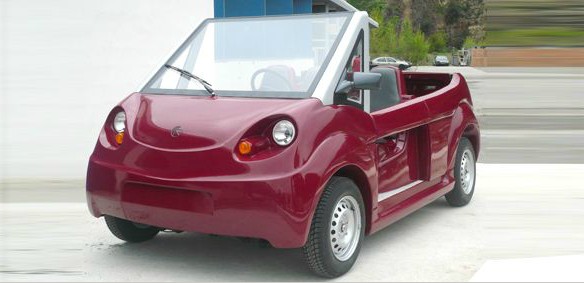 Other hybrid applications of the compressed air technology also include using compressed air and petrol in the same engine, thereby extending the range of the vehicle to up to 1,400 km on a tank of air and a tank of petrol. The emissions with such an engine are much lower than a conventional petrol engine. And this car can be driven on "pure air mode" in the city.
The cars that is developing include the OneFlowAir – a small convertible, MiniFlowAir – which is almost like the Tata Nano, the AirPod – which is like the Magic Iris and the CityFlowAir and Mutli-FlowAir which are slightly larger passenger and goods carrying applications.
Tata is the official partner in developing the air car with MDI. Tata has tested the technology in two of its existing products, which are most likely the Nano and Magic Iris. However, a commercial launch in India is not likely before 2015, as air-filling infrastructure, homologation and safety checks need to be completed before the car can run on Indian roads.
According to MDI, the basic cost of the a car like the OneFlowAir will be about 3,500 euros, which is about Rs. 2.42 lakh – that's just a tad more than the regular Tata Nano costs right now.
What are your thoughts on a car that runs on compressed air? Will you buy one? Let us know.