CarToq community member Devraj Maulick asked an interesting question. He wanted to know if it makes sense buying a compact SUV instead of going for a conventional sedan of the same price. Here CarToq tries to find out if compact SUVs indeed make more sense than similarly priced sedans? Take a look.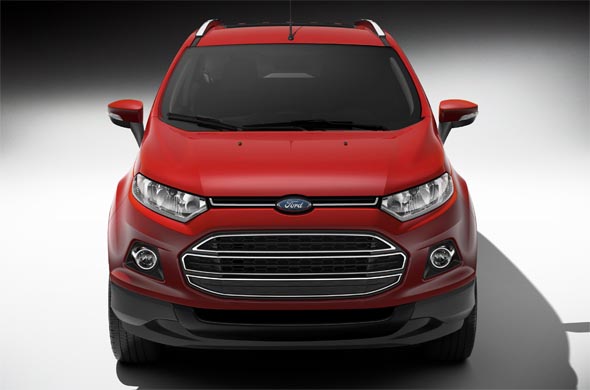 Devraj asked if with the Renault Duster almost ready for launch, the Ford Ecosport launch delayed to 2013 and the Premier Rio already having been launched is it worth spending Rs. 8 lakh to Rs. 9 lakh on a compact SUV instead of going for conventional sedans like the Honda City, Hyundai Verna and Ford Fiesta.
CarToq Expert Babychen Mathew said that: "I believe in India, if an SUV and a sedan (same number of seats) are priced similarly, people would go for the SUV more than the sedan. Mostly, because SUVs and their tall stance is more practical on bad roads. Secondly, SUVs may have quite a bit of boot space in the back. And SUVs are more macho etc. Sedans are considered classier so there will be a market for them always. But generally, the SUV will sell well."
Devraj felt that SUVs need more maintenance as compared to sedans and that the cost of the spares for SUV's is more than that of sedans.
Another CarToq Expert Anupam Potdar came in saying that "By making these compact SUV's they (car makers) are just making a sedan more practical by making it taller and giving it better ground clearance. In case of humdrum SUVs the extra spares/maintenance expense holds true but by making these mini versions simpler and smaller they are keeping all costs low. Because they don't have 4WD and big engines they have just changed the shape, body and ground clearance."
This discussion primarily proves that in the Indian market price is a major deciding factor and even if two vehicles belong to different segments but have the same price people will compare the two. A compact SUV is essentially built for the urban jungle and is meant to give you better visibility, slightly more road presence and partial off roading abilities, thanks to the high ground clearance.
However from the point of view of a sedan buyer, these compact SUVs will not be able to replicate the level of comfort a sedan offers. Moreover sedan come loaded with tons of features which most compact SUVs will not be equipped with, so that manufacturers can keep the price competitive. What do think? Share your views in the comments section below!