CarToq Community Member Sagar Gupta asked the community how much the Force One 4×4 will cost and whether it will be worth buying at that price point? Let's take a look at what other members had to say.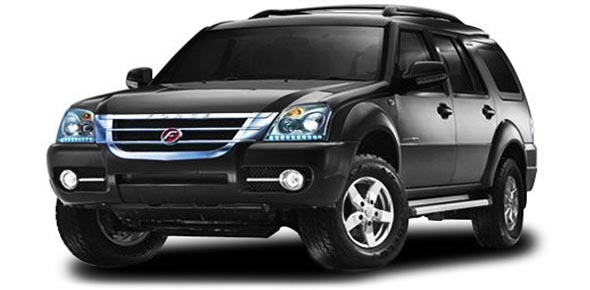 CarToq Expert Roshun Povaiah said, "We expect it to be priced at Rs. 12.5 lakh ex-showroom. It is worth it, if you are looking for a large chunk of sheet metal. It has the size and looks the price!"
Shreyans Jain, another CarToq Expert said, "If you can live with the below par interiors and fit and finish, the F-1 is one BIG machine that provides good all round space, a strong and reliable diesel engine and surprisingly, best in class dynamics and comfort. I personally rather like the F-1".
CarToq Community Member Sai Bhardwaj said that: "I think it should cost around Rs. 12- Rs. 12.5 lakh ex-showroom also, I agree with Shreyans about good all round space, a strong and reliable diesel engine with best of dynamics and comfort. I think its worth buying though it would have been great if they did something with the interiors in terms of fit and finish."
A similar opinion was voiced by CarToq Expert Babychen Mathew who said, "If you need 4×4 capability and lots of space, why not! Overall build quality and finish etc are factors you may not like, but then it is pretty similar to the Scorpio in that respect. Force One is extreme value for money, and if you are Ok with a not very sophisticated SUV, then it makes sense."
The Force One sports a 2.2 liter common rail diesel engine making around 140 Bhp of power and 321 Nm of torque. The Force One's traditional 5 speed transmission is reasonably smooth though not the best in the segment. In terms of power and performance the Force One neither leaves an exceptional mark nor does it disappoint.
When it comes to space however the Force One delivers it is 4860 mm long, 1780 mm wide and 1885 mm tall. What those numbers translate into is ample space and decent headroom in all rows. The Force One is really a seven-seater in the true sense of the word with decent comfort for the front two rows, while the last set of seats is best for kids or young adults at the most. It isn't at par with the competition when it comes to fit and finish but as a vehicle from Force it does not entirely remind you of s trucks inside as many people would expect. The shut lines and panel gaps though could have been ironed out, seeing the price point it comes at.
The 4×4 Force One, will be a decent off-roader thanks to its 205 mm of ground clearance and rugged overall design. More can only be said once a full fledged test drive is conducted. What do you think about the upcoming Force One SUV? Share your views in the comments section below.