The Datsun redi-GO is the Japanese automaker's most affordable hatchback currently on sale in India. Now, a new report from Autocar India is claiming that Datsun is set to give the redi-GO a whole host of upgrades that will bring it in line with upcoming safety norms that go into effect in April 2019.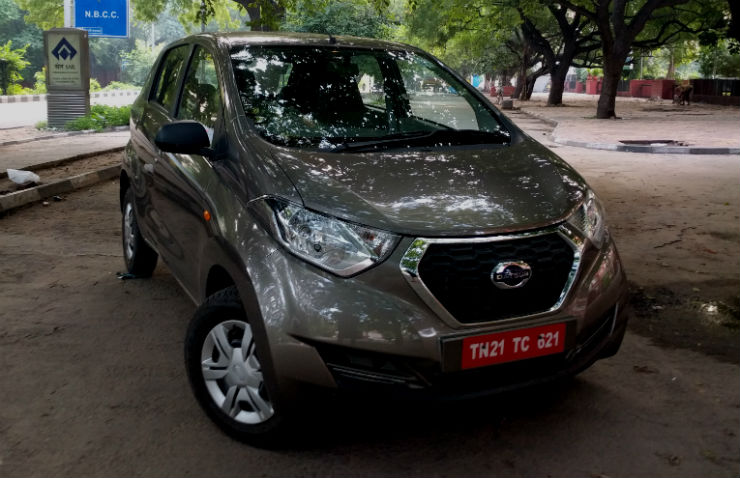 According to the publication's report, the new upgrades will be of a similar fashion to the way the Go hatchback and Go+ MPV were tweaked earlier this year.
The changes expected include mostly safety upgrades and a refreshed design. The changes are also expected to refresh the looks of the new redi-GO on the outside and also are also expected to give the hatch a new interior as well.
The new GO hatchback got brand new LED DRLs, alloy wheels and a washer system for the rear window when it was upgraded earlier this year and the new redi-GO is expected to follow a different trajectory as well. Datsun hopes that this will drive up redi-GO sales numbers and help it compete better with the Maruti Alto and Renault Kwid as well.
The hatchback is also expected to feature a new cabin design as well that takes advantage of the space offered by the redi-GO and the small hatchback is also expected to get a touchscreen infotainment system which could end up being similar to the one found on the Kwid.
However, the major upgrades that will be seen on the revised redi-GO will mostly deal with safety. The car is expected to feature dual airbags up front along with anti-lock brakes as standard on all models to help the redi-GO comply with the upcoming safety rules that will be made mandatory for all Indian vehicles in April 2019. Other additional safety features expected to make their way onto the road with the new redi-GO include parking sensors, a speed warning system, seatbelt reminder system and a reinforced body shell are all expected to make their way onto the most affordable offering from the Renault-Nissan Alliance in India.
The refreshed, both in terms of design and safety features, redi-GO is expected to arrive in 2019. The new redi-GO hatchback could arrive as soon as the first quarter of 2019 itself as Datsun will have to shut down production of the small hatchback if it does not manage to bring one compliant with new safety norms before they go into effect in the month of April next year. The revised styling and new safety changes are expected to make the redi-GO a more attractive offering for entry-level car buyers. Hopefully, Datsun will fix the other issues plaguing this car as well.