One German company and one Italian firm have serious plans of wooing Indian buyers, but for very different reasons. Audi India is on the verge of becoming the No.1 luxury carmaker in India and is going all out to increase sales to overthrow BMW from the spot. At the same time, Fiat India after becoming an independent entity is desperately trying to increase sales.
So for you the car buyer there are some very lucrative deals to be had. Let's take a look at both these deals.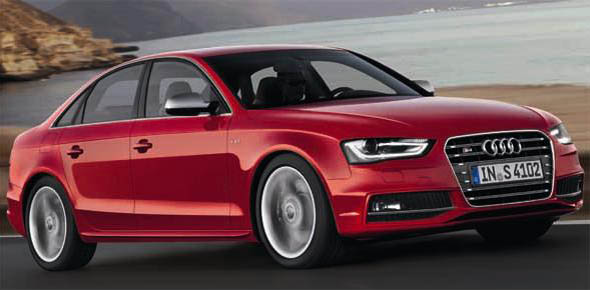 Audi offers easy payment on A4 and A6 models
Owning an Audi is now a lot easier. Audi has come out with a new easy payment scheme, which would put its cars within reach of a much wider target audience. Just check out the two schemes it has on the Audi A4 and the Audi A6.
On the Audi A4 sedan, Audi is offering a scheme where you just have to pay a downpayment of Rs. 3.97 lakh and the rest in 60 monthly instalments of Rs. 50,500 only (five-year plan). This price is based on the entry-level A4 model, priced at about Rs. 28 lakh ex-showroom. The Audi A4 is available in 1.8 litre petrol, 2-litre diesel and 3-litre diesel with Quattro system. Then there's the top of the line Audi S4 for those with a need for speed. Also read: Audi supercar experience, driving the R8 V10 Plus
This deal suits those who need to keep a watch on their cash-flows but yet want an expensive car like the Audi A4. With a monthly outflow of Rs. 50,500, it can help you plan your finances better, and if you are eligible to claim tax benefits, the whopping 40% depreciation on an Audi A4 can save you quite a bit of tax as well in the first year.
If you think you can up your budget a bit, you could stretch to the A6 model – which is a much larger car with even more luxury. The Audi A6 can be yours for a downpayment of Rs. 5.99 lakh and a monthly EMI of Rs. 64,000, going up to Rs. 71,000 depending on the model you choose.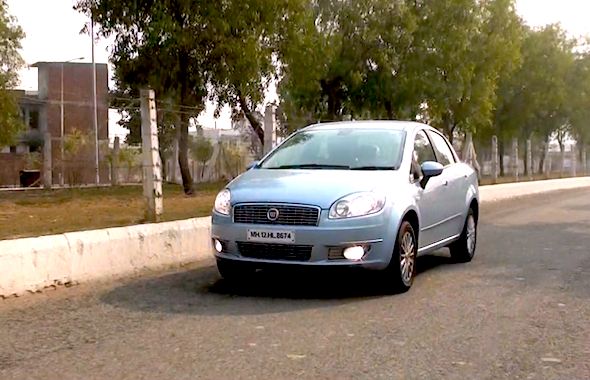 Fiat offers big benefits on Linea and Punto
Fiat has reduced the cash discounts it was offering on the Fiat Linea and Fiat Punto last month, but has converted that to benefits of a similar value. On the Fiat Linea, Fiat is offering benefits of up to Rs. 75,000, which includes free insurance, road side assistance, extended warranty, accessories package and an exchange bonus on your old car of about Rs. 20,000. With this deal you can get a Fiat Linea Emotion diesel at the price of petrol Honda City S model, making it far better value overall.   Also read: Huge discounts on Fiat Linea T-Jet 
On the Fiat Punto, Fiat is offering a similar benefit plan, but with total value coming to about Rs. 53,000 on the Fiat Punto. With this deal, you can get the Fiat Punto 90 HP which costs Rs. 7.38 lakh ex-showroom at an effective ex-showroom price of about Rs. 6.95 lakh, which is just slightly more than a Maruti Swift ZDI, but offers far more power and features. Also see: 2012 Fiat Linea Dynamic 1.4 petrol video review