Honda City, which regained top spot in the Rs. 7-Rs. 10 lakh sedan segment with sales of 5,800 in August, is making a strong bid to retain its numero uno position with deep cash discounts and attractive interest rates on car loans. Take a look below for details of the discounts and our video review of the Honda City.
Honda City discounts
The base model, Honda City EMT 1.5 gets a cash discount of Rs. 25,000 bringing its price down to Rs. 7.24 lakh from Rs. 7.49 lakh. The popular SMT variant gets whopping Rs. 65,000 off bringing down its price to Rs. 7.54 lakh from Rs. 8.19 lakh. And the fully-loaded VMT which costs Rs. 8.64 lakh can be had for Rs. 7.94 lakh after a Rs. 70,000 discount.
In short, all variants of the excellent Honda City, sans the automatic, can be bought for less than Rs. 8 lakh—But only till October 5. And there is an added benefit of slightly reduced interest rate of 11.49 per cent which should save a few hundred bucks more.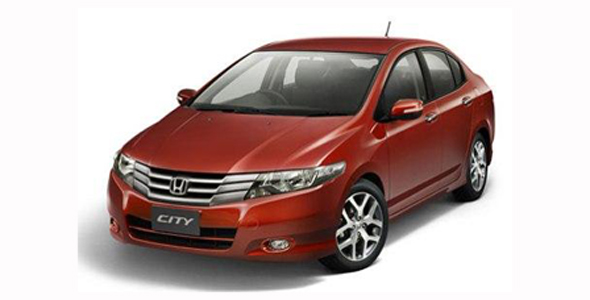 The depth of the discount can be gauged from the fact that suddenly Hyundai Verna, which trailed City in sales by 1,600 units in August for its second spot, looks unreasonably expensive!
The base Verna 1.6 VTVT at Rs. 7.64 is now a good Rs. 40,000 dearer than EMT 1.5. And, the higher end Hyundai Verna 1.6 VTVT SX (O) at Rs. 8.94 lakh costs a whopping ONE LAKH more than comparably spec-ed Honda City VMT.
Honda City video review
Discounts on other Honda cars
Meanwhile, Honda is also waiving off insurance on Accord (benefit of Rs. 47,000) and Civic (benefit of Rs. 32,000). Accord buyers get GPS and music system too. These are unlikely to have a big impact on the sales of Civic, which now ranks fifth with just 233 units sold in August. Accord too is unlikely to get any real lift for want of a diesel engine.
There are no discounts on CR-V, Jazz and the just-launched Brio.
The discounts, coming on the back of price cuts on City and Jazz, suggest Honda has finally got the message and will now be gunning for volumes rather than just profits. And that can only be good thing.
What say!