Some pretty bad news for those of us in Delhi who use Uber, Ola, and Rapido bike taxis to get around. The transport department has gone and banned these services, just like that. Apparently, the companies have been breaking the rules and using bikes with private registrations to carry passengers, which is a big no-no according to the Motor Vehicle Act.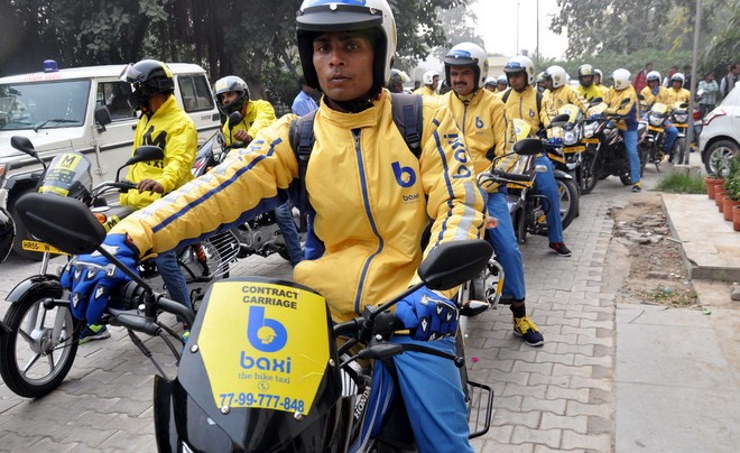 The notice from the transport department warns that if any of the ride-sharing companies continue to offer bike taxi services in Delhi, they'll be fined Rs 5,000 for a first offence, and Rs 10,000 plus jail time for any subsequent offence. And the drivers will have their licenses suspended for three years. Ouch!
But it's not just the riders who'll be in trouble. The ride-sharing companies themselves could be slapped with a fine of Rs 1 lakh if they allow bike taxis to operate in the city.
It's not the first time these bike taxis have been in hot water. The Supreme Court said that Rapido was operating without a legal license. And back in January, the Maharashtra government refused to give licenses to Rapido's motorbike taxis because there were no legal guidelines on their licensing, safety, and fare structure.
The Supreme Court of India recently declined to grant relief to Rapido, a bike taxi aggregator, against the Maharashtra government's decision not to grant a license to operate. The Court cited amendments made to the Motor Vehicles Act in 2019 which state that a valid license is necessary for commercial transportation. This means that Rapido, and similar bike taxi services, are currently operating illegally in Maharashtra and face legal repercussions.
It's a bummer for thousands of people who use bike taxis every day to dodge traffic and save some cash. But the rules are the rules, and it looks like these services aren't going to be coming back anytime soon.
We think its quite ridiculous that instead of formulating guidelines to regularise bike taxis, governments in Maharashtra and Delhi are taking the route of banning them. Hopefully, better sense will prevail and there would be public pressure from commuters as well as bike taxi riders who are likely to lose their jobs.