If you were planning to buy a diesel car, now would be a good time to book one. And after you've booked one, pray that you get delivery as fast as possible. As the Union Budget 2012 nears, the government may just have some nasty surprises in store for you.
The government does not want you to drive a diesel car because diesel is a subsidized fuel and it's theoretically draining the government's coffers. Read more. And oil marketing companies are mounting even higher losses. This year's estimated loss because of subsidized diesel sales is about Rs. 67,000 crore, which the government has to compensate them for.
After deregulating petrol prices last year, petrol prices have shot up unrestricted so much so that a litre of petrol is over 58% more expensive than a litre of diesel. This has led to an unprecedented demand for diesel cars in India, across all price segments, be it hatchbacks or sedans.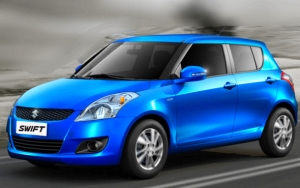 Even if you drive only about 1,500 kms a month, a diesel car has now become an attractive option. You can compare whether diesel cars save you more money by checking out our Diesel Decider tool.
Maruti says that for a popular car like the Swift, nearly 80% of the demand is for the diesel Swift. The company has just increased prices on its diesel cars as well, not that that's going to stem demand in any way.
This huge demand for diesel cars is a little tough for carmakers to meet. Ford India executive director, marketing, sales and service, Nigel E Wark says, "We have production constraints with diesel engines and we're trying to ramp up to meet that demand. When we started selling diesel and petrol Figos we didn't expect demand to be this high. But after the fuel price increases, demand for the diesel Figo has gone up to over 70% from 55% earlier."
The more the demand for diesel cars, the more pressure it puts on the government, which has to subsidize diesel to control inflation – because diesel is the primary fuel used for public transport, agricultural use and goods transportation. Any increase in diesel fuel prices and the price of all goods goes up proportionately.
Excise duty may go up on diesel cars by quite a bit
There are a few cards that the government has in its hands that it can use to try and bring about some kind of parity in demand between diesel and petrol cars. One suggestion was differential pricing of diesel fuel, as is practiced in some countries. Here "city diesel" can be sold at a higher price to passenger cars, while "heavy diesel" is sold to transporters at a lower rate.
"The biggest problem in this model is regulation of diesel sales at pumps, as it can lead to rampant black marketing of diesel," says Yaresh Kothari, associate – automobile research, Angel Broking.
The other option is to increase excise duty on diesel vehicles. So far, the government has levied excise duty on the basis of engine size, and not really the fuel used. Vehicles with engine capacity below 1.5 litres attract 10% excise duty, while those above that attract 22% excise duty. This also ties in with the sub-4 meter rule, where vehicles below 4 meters in length qualify as small cars.
Kothari says, the government may think of increasing excise duty to about 15% to 18% for small diesel cars and up to 25% for larger diesel vehicles, which will then significantly push up the costs of a diesel car.
A diesel car that costs about Rs. 5.3 lakh, will see an increase of about Rs. 30,000 to Rs. 40,000 more on the initial purchase price. As it is, diesel cars in that price range are about Rs. 1 lakh more expensive than their equivalent petrol cars, and this move would increase the gap to about Rs. 1.3 lakh to Rs. 1.4 lakh. But, will this be enough to swing demand back in favor of petrol cars?
"Not really," says Kothari, "there may be some impact in the short term, but those who travel a lot or are planning to keep the car for a longer term will still go for a diesel vehicle, taking a long-term perspective. It will still even out in the long run."
The finance ministry has been toying with this idea of an additional tax on diesel vehicles for a while, but this has been met with hectic lobbying from carmakers who have just invested heavily in increasing diesel engine capacity. But the petroleum ministry too is keen on pushing this proposal through, because it is faced with the burden of having to compensate oil marketing companies for the under recoveries from diesel sales.
Conclusion
The Union Budget will be tabled in parliament on February 28 and indirect tax changes such as this additional tax on diesel vehicles are likely to come into effect from April 1. So if you are looking for a diesel car and want to save a significant bit of cash, it may be a good idea to go shopping now.