While the most affordable car in India starts from under Rs 3 lakh, there are just a handful of options when it comes to diesel cars under Rs 6 lakh. For having more models under this price band, we have decided to look at the ex-showroom price and even factor in the discounts on offer. This way, we have six different diesel car models in the list below including one each of sedan and cross-hatchback body style.
Do note that we have left out the Tata Bolt owing to its poor sales and ditto for the Mahindra Supro diesel which really isn't apt as a private passenger vehicle. Also, only invest into a diesel car if your monthly usage is over 1800-2000km. The list below is sorted by price – again for those models which are under Rs 6 lakh ex-showroom.
Diesel Cars Under 6 Lakhs: Tata Tiago
Price: Rs 4.21 lakh onwards (ex-showroom)
Current offers: 1st Year Insurance @ Rs 7400 + Rs 10K Exchange (October)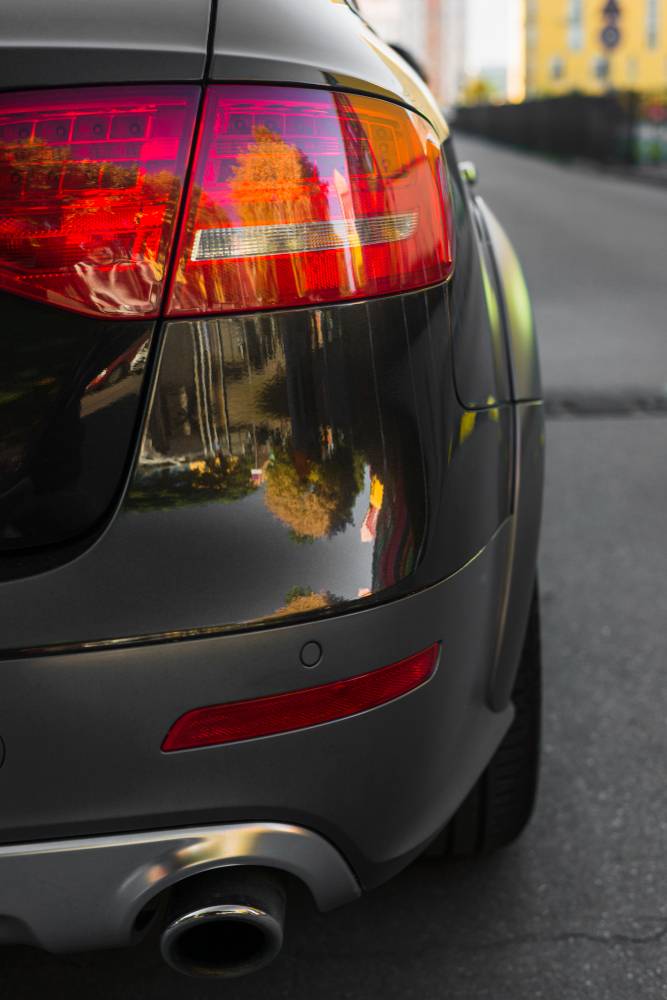 The Tiago comes across as a styling small hatchback and brought along along a breeze of fresh air in the small hatchback segment was launched a couple of years back. The same car was also the base for the Tigor compact sedan. At 3746 mm length, 1647 mm in width and 1535 mm in height the car is wider than models like the Hyundai Santro and Maruti Celerio.
While ingress and egress isn't the best around, once inside the cabin, you are in for a surprise. For the price point, the Tiago offers a well laid out cabin design. There is no dearth of storage spaces and for less than Rs 6 lakh ex-showroom, you can pick any of the Tiago diesel versions which means even the top spec XZ that offers segment leading ConnectNext infotainment system by Harman with as many as 8 speakers, alloy wheels, dual airbags, ABS, rear sensors et al.
Space is good with the front seats offering good comfort for large adults. However, the under thigh support is clearly missing here. Things at the back are also good though headroom isn't as much as say the Santro or the WagonR. That said, at 242 litres, the Tiago offers excellent storage space, more than the segment leader, Hyundai Santro.
The Tiago used a downsized version of the four cylinder 1.4-litre diesel unit that used to power the older Indica / Indigo offerings. It has one cylinder less and a capacity of 1.05 litres now. This turbo charged unit produces 70 PS of power and 140 Nm of torque, more than ample for the print point. However, given its higher weight , performance is average. That said, it is however an efficient unit with a certified Economy of 27.28 kmpl. The engine is mated to a 5 speed manual gearbox with above average shift quality.
Where the Tiago impresses us the ride quality – very few cars under Rs 6 lakh can match the Tata offering in terms of an absorbent ride as well as agile handling. The steering too remains light for city runs, making this an easy car to drive.
To summarise if you have a budget of Rs 6 lakh and are in the market for a feature loaded diesel car, the only option is the Tiago. We reckon you pick the XE version that adds in a few basic features over the XB trim.
Pros
Interior design and quality
Ride and handling package
No of variants on offer
Powerful and efficient engine options
Cons
Petrol engine not as smooth as rivals
Tata's small cars are known for long term niggles
Rear headroom isn't impressive
Rivals have better resale value
Sales:
July: 8009
August: 9277
September: 8377
Latest update: Tata Motors launched the performance oriented JTP version of the Tiago at Rs 6.39 lakh
13) Diesel Cars Under 6 lakh: Mahindra KUV1OO
Price: Rs 5.72 lakh onwards (ex-showroom)
Discounts: Upto Rs 43,000 cash / Upto Rs 29,000 exchange bonus (November)
Mahindra's most affordable passenger car (no, the Supro doesn't cut it for us) comes in the form of KUV, a hatchback on steroids. Truth be told – the KUV is not a SUV, not even close. Mahindra has tried hard to market it as one but its more like a cross or grown up hatchback. Its wide, widest than all other cars and by a good 45mm as compared to say the similarly priced Grand i10. Likewise, its 135mm taller than cars like the Baleno but surprisingly Mahindra designers cramped it into a length of just 3700mm, making it smaller in length than cheaper cars like the Celerio. Weird dimensions aside, the KUV's design is clearly LOUD, busy and overdone. But believe it or not, it works in smaller cities and B-towns. 
Mahindra gave the KUV a major update with the NXT model line-up that introduced larger wheels (15-inch) and few cosmetic updates that made it look much better in flesh.
One of the USPs of the KUV is the space on offer. Getting in and out is easy, there is ample space for five well build adults and this is one of the most practical cars in the segment with multiple (and clever) places to keep your knick-knacks. For example the hidden storage spaces under the seat as well as the floor! Mahindra is known to make large diesel engines for SUVs / MPVs and their first attempt at small capacity engines paid off well. Both the 1.2-litre units, petrol and diesel, have ample poke for daily use. Do note that for under Rs 6 lakh ex-showroom, you can only pick the base K2 or K2 Plus. The latter offers air-con, power steering, ABS and dual Airbags. The K4+ is about Rs 6.13 lakh ex-showroom post the November discount of Rs 26,000 but well worth the extra cost as it offers all four power windows, height adjustable driver's seat, wheel caps, foldable rear seat and manual centra locking.
Pros: 
Large size can massage owner's ego
Surprisingly smooth engines – superb NVH
Offers a good ride
Cons:
Lower versions look awkward (no alloys for example)
Engines aren't as efficient
Poor resale value
Brand appeal in front other cars in the same price
Sales:
August: 1173
September: 1171
October: 1244
15) Diesel Cars Under 6 lakh: Maruti Swift
Price: Rs 5.99 lakh onwards (ex-showroom)
Discounts: Upto Rs 20,000 cash / Upto Rs 25,000 exchange bonus (November)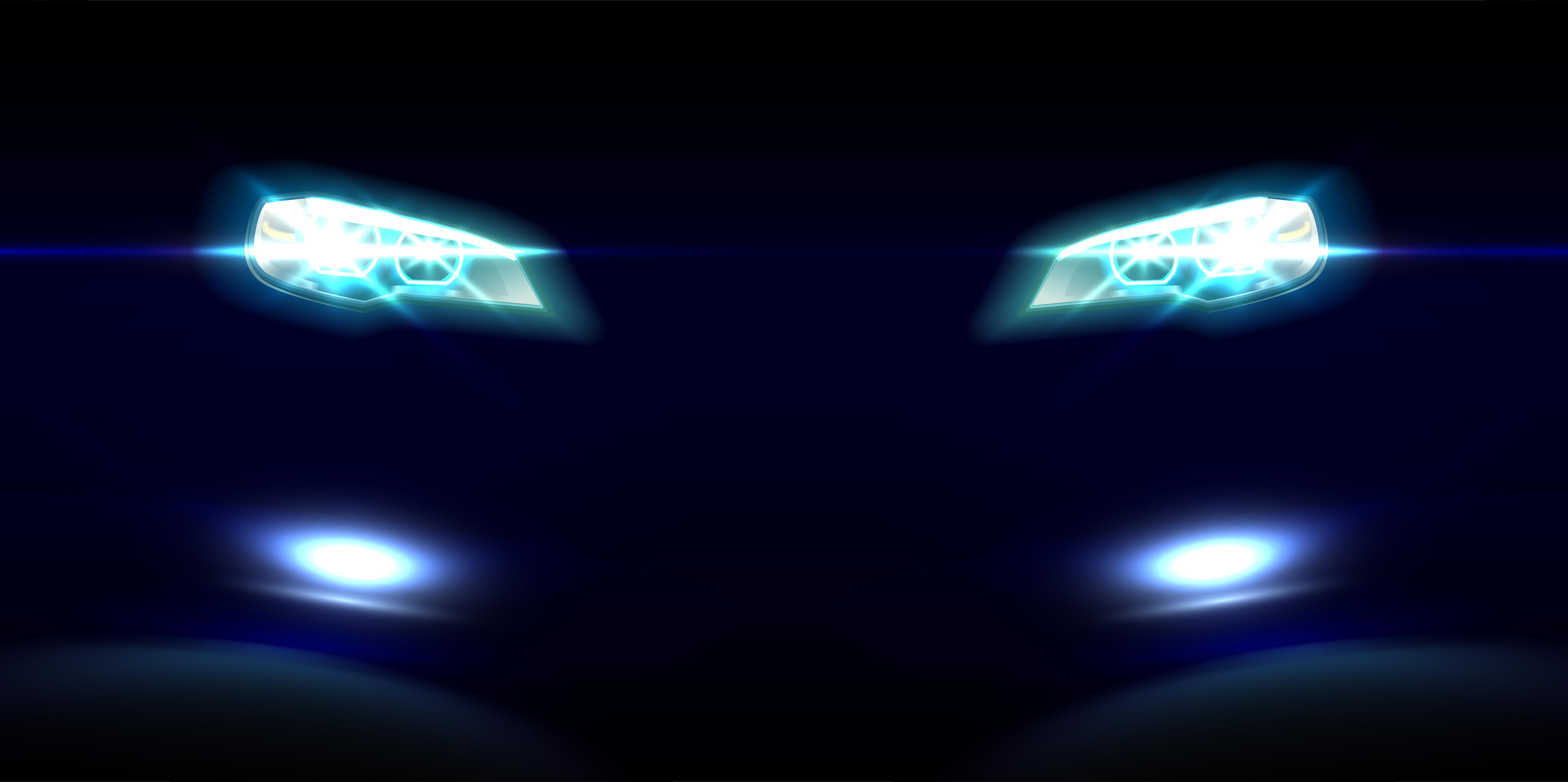 India's largest selling hatchback now is the Swift! Believe it or not but the all-new model has improved massively, thus translating into higher sales than ever before. The new Swift looks much better now and the lower, wider stance surely makes it look oh so sporty. Step inside and there is a sea of change in the design and quality parameter. We love the flat bottom steering and round dials for air-con controls and charging / USB outlets. The all black theme works well and the new Swift improves massively on the space front. Higher versions come with technologically advanced features like smart keyless with start-stop button, SmaryPlay infotainment and even LED front and rear lights. The new Swift offers slightly more passenger room though boot, at 268 litres, remains one of the smallest in the segment.
The new Swift gets a new, lighter platform and the reason why both performance and fuel economy have improved over the earlier version. The diesel for example comes with a rated figure of 28.4 kmpl! AMT (automatic) is available, however is way about our limit of Rs 6 lakh for this article. In this budget, you can either pick the base Ldi and enjoy a cash discount of Rs 20,000 or pick the Limited Edition that offers front power windows, rear parking sensors and an audio system – these features are otherwise missing on the regular Ldi variant. Do remember that given the lower weight, the Swift is one of the quickest accelerating cars in the price band and a hoot to drive for enthusiasts.
Pros:
New design is better, Swift looks sportier now
More space on the inside, base Lxi gets dual airbags
Lighter architecture means better performance and economy
High resale value and fun to drive
Cons
Still not as spacious as rivals like the Grand i10
Ride quality isn't very comfortable over broken roads
Sales
Aug: 19115
September: 22228
October: 17215
Latest update: AMT versions launched in top-spec trim
14) Diesel Cars Under 6 lakh: Hyundai Grand i10
Price: Rs 6.08 lakh onwards (ex-showroom)
Discounts: Upto Rs 50,000 cash and Rs 20,000 exchange bonus (November)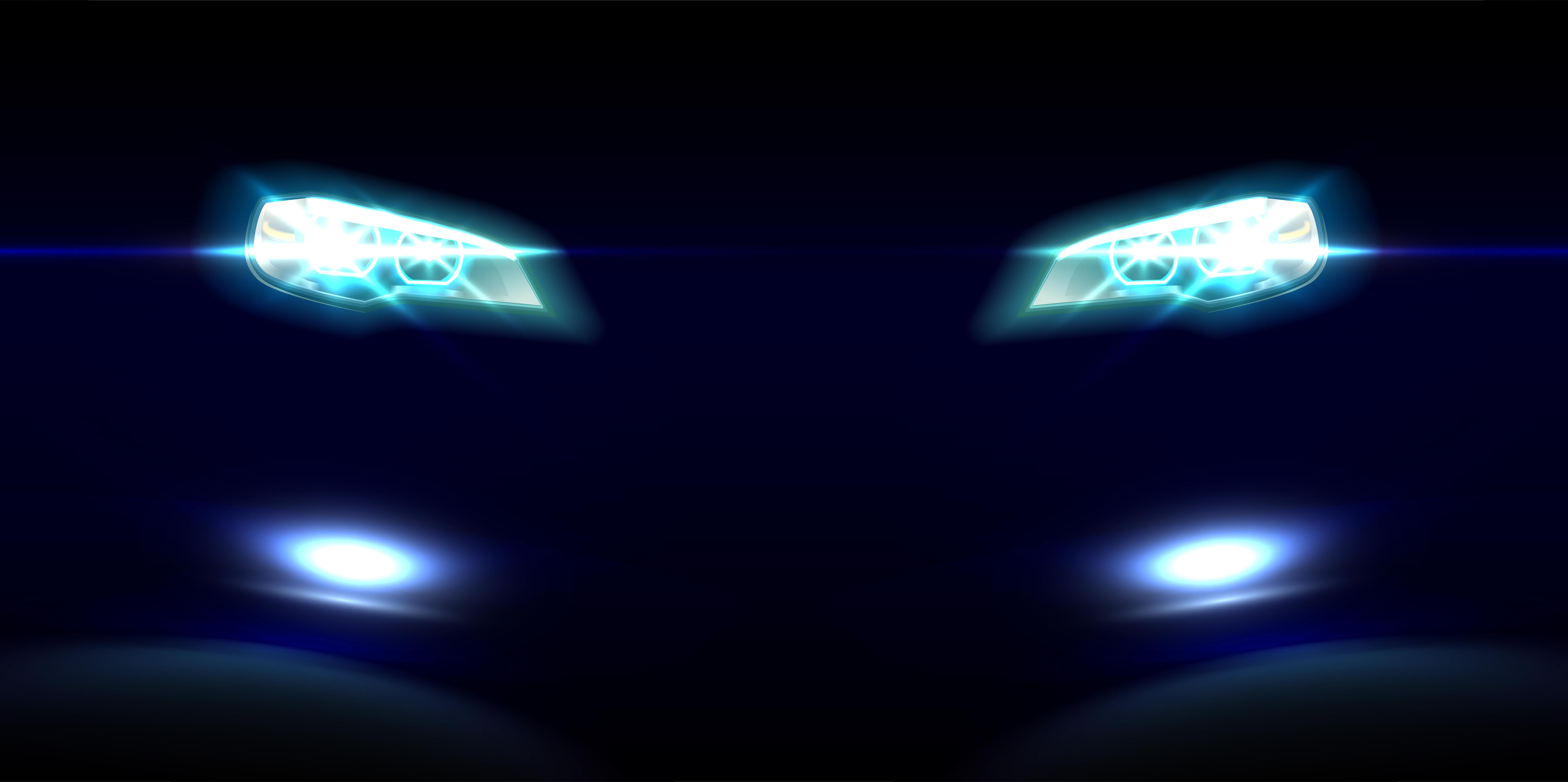 One of the most value packed cars in the segment is the Grand i10. Thanks to huge discounts, the Grand i10 is hard to resist and no wonder then, it is the second largest selling Hyundai offering. The Grand i10 is not a stunning looking car but still very pleasing to the eyes thanks to diamond cut alloy wheels, front LED day-time running lights and even working front air curtains inside the bumper! But the cabin is what keeps us smiling : upmarket feel, dual tone theme and very practical. Ergonomically, the Grand i10 is a great car and major credit for this goes to the slightly front mounted gear lever that makes city driving an easy affair. As expected, Grand i10 gets steering control, including for voice commands, a 17.64cm screen with multiple connectivities, smart keyless with push button start, rear air-con vents and even climate control. However all these features are not available with the diesel model under Rs 6 lakh.
That said, due to massive offers, you can pick the Magna diesel variant at an effective ex-showroom price of Rs 6 lakh and this version gets you ample features. Powering the Grand i10 diesel is a 3 cylinder unit but surprisingly very smooth and vibration free. It rides well too, not an enthusiast tool but certainly delivers what an urban car is supposed to. Overall, the Grand i10, given the discounts, is very good value for money in the segment. Hyundai also offers a dedicated low cost model for the commercial segment.
Pros:
Interiors are upmarket and look good
Excellent feature list (rear air-con vents, rear camera, push button start)
Peppy petrol and smooth diesel
Dual airbags and ABS standard across the range
Cons:
Expensive automatic
Rivals have a better diesel unit
Not exciting to drive (Swift is better)
Sales:
August: 11,489
September: 11,224
October: 11,820
Latest update: Safety features made standard in September 2018
Diesel Cars under 6 lakh: Tata Tigor
Price: Rs 6.09 lakh onwards (ex-showroom)
Discounts: 1st Year Insurance @ Discounted Price of  Rs 6899 + Rs 20K Exchange (November)
The most affordable diesel sedan in India is the Tigor and certainly does good for your ego and social status. Though you can only get hold of the base XE model, this one comes with air-con, driver seat height adjust, rear arm-rest, dual airbags and even tinted glasses. Tata recently updated the Tigor with minor changes and called it the new 2018 version.
It does look smart up front and Tata has done well to give it a flowing back end design, something that most other compact sedans cannot manage. Space on the inside, being a Tata product, is generous and this compact sedan offers 419 litre of boot space, as much as larger and more expensive sedans.
The diesel Tigor gets a 1.05-litre turbo diesel unit belting out 69 horses. Though it is very efficient, like the 3 cylinder petrol, this one too exhibits unwanted vibes and roughness associated with such a set-up. Also, given the weight, the Tigor is slower than cars like the Swift and the Grand i10 diesel models.
Where the Tigor does excel is in the ride and handling department. It does manage to absorb bad roads rather well and scores high on comfort. Tata Motors is very confident of the product and at this price, we couldn't have asked for more!
Pros
Value tag
Fuel efficient diesel, peppy JTP petrol
Features at this price point – dual airbags standard
Looks great in our opinion
Cons
3-cylinder engines aren't as smooth
Tata's after sales service cannot match Maruti and Hyundai
Not as spacious (at the back) as Amaze / Dzire
Only 2 years warranty (rivals offer 3 or 5 standard)
Sales
August: 1646
September: 1843
October: 2927
Last update: Launch of Tigor JTP
Diesel Cars under 6 lakh: Ford Freestyle
Price: Rs 6.18 lakh onwards (on-road, before discounts)
Discounts: Rs 15K Cash Discount + Dealer End Insurance Benefit at Slight Lower Prices (November)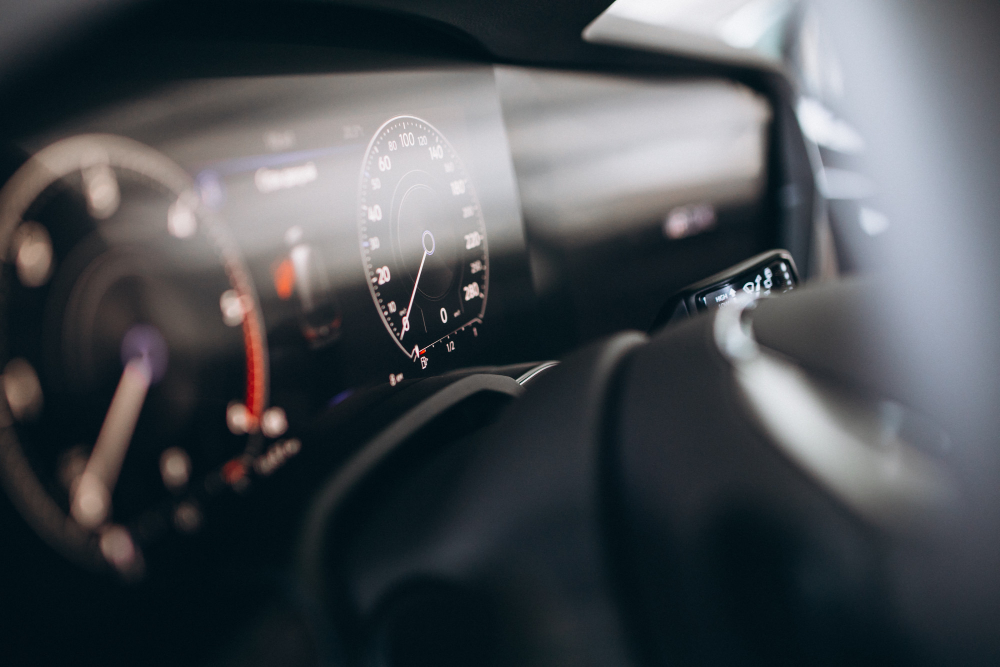 The only cross-hatch in our list is this : the Freestyle. It is doing brisk business with an average of over 2000 units on a monthly basis and the main reason is its value packaging. For example, even the base diesel model, the one you can have for less than Rs 6 lakh ex-showroon price post the cash discount comes with air-con, power steering, ABS, dual airbags, keyless entry and front power windows! The Freestyle also looks great with sculpted bumpers, raised height and body cladding all around. The same can said for the interiors too where quality and comfort remain high though we aren't a fan of the color combination for the dual tone theme. The Freestyle is also a practical car with lot of storage areas and good driver ergonomics and has among the best touch screen interface for the price band.
The Freestyle comes with a pair of excellent engines. It gets the new 1.2 litre Dragon series engine that puts out impressive figures – 96 PS of power and 120 Nm of torque. No auto option but the 5-speed manual works well in terms of shift quality. The engine itself delivers ample poke and is a delight to drive fast without burning a hole in your pocket in terms of fuel economy. The diesel is the tried and tested 1.5 unit that is also seen in the EcoSport and Aspire and excels in terms of low end torque that is necessary for city driving. Infact, the Freestyle is one of the fastest diesel cars under Rs 8 lakh! Complementing the engine is the suspension set-up : this Ford loves being pushed around corners or a set of hills. 
Overall, for this price, the Freestyle remains a highly recommended car in our opinion.
Pros:
The rugged design works well
Spacious and comfortable interiors
Peppy petrol, smooth gear shifts
Comfortable and yet agile in terms of handling
Cons:

No auto yet
Petrol engine nowhere as efficient as rivals
Sales
Aug: 2564
Sep: 2302
Oct: 1929