With the price differential of petrol and diesel now widening, this question was brought up by a couple of people a few days ago – does it make sense to convert a petrol Swift to diesel?
Theoretically, this should be a straightforward answer right, since the Swift has a diesel engine option as well and it should be plug and play – but practically, this is highly impractical, unreliable and expensive. Here's why.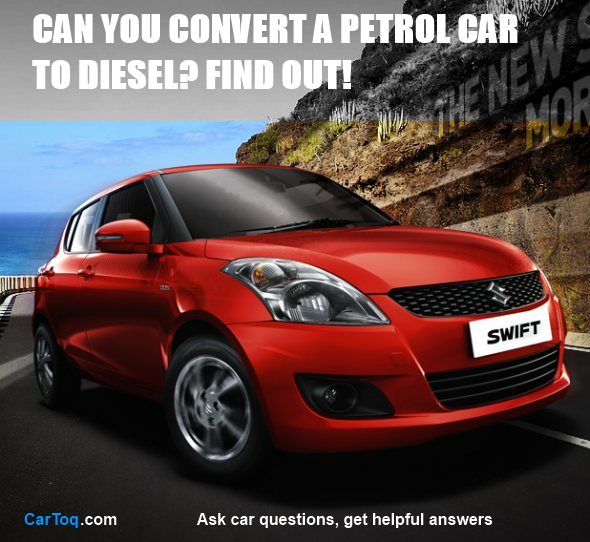 How they did it for Ambassador, Contessa etc
About two decades ago, petrol to diesel conversions were rampant with Ambassadors and Contessas, and Mahindra jeeps. Some even tried converting Maruti 800s and Gypsies to run on diesel by swapping their engine for "boxed" imported, used Dahaitsu and Nissan diesel engines from South East Asia.
Ambassadors used Isuzu engines or Toyota engines, swapping out the standard 1.5 litre petrol engine for a 1.8-litre or 2-litre diesel. But the process was a lot simpler, because the engines had fewer electronics and the challenge lay in only firmly setting it up in the engine bay with custom-made engine and gearbox mounts. Reliability was always questionable, although there are some engine swaps that worked brilliantly.
Once a conversion was done, one had to go to the RTO and get the new engine number and fuel-change endorsed on the RC book. These days, this is not possible in metros because of the new emission norms in place.
Why it is very tough now
In today's scenario, if you have a petrol Swift, one would think it would be easy to just pull out the petrol and squeeze in the 1.3-litre multijet diesel engine that comes with the Swift diesel. But it's not, and a highly impractical thing to do.
For one, a new multi-jet diesel engine will cost upward of Rs. 1.2 lakh. With the engine the gearbox too has to be changed as the ratios are different for the petrol and diesel Swift. That would cost another Rs. 1 lakh. Add to that a new ECU and wiring and that's another Rs. 50,000. Add the labor cost, cost of new mounting brackets and suspension strengthening parts and you're looking at a bill of at least Rs. 3 lakh or more.
Higher costs
Emission norms
RTO hassles
And after all that expense, you won't get a warranty, and neither will the job be 100% reliable like in the case of factory-fitted Swift diesel.
Instead, it's better to sell the Swift petrol and buy a Swift diesel, even if it means spending a little more. You will get a reliable, tried-and-tested diesel car, instead of a home-built one which may not last the distance.