Tata Motors has reduced the minimum down payments required to buy its Tata Nano small car under a new offer which is valid from August 22nd to September 21st.
The new reduced down payment ranges between Rs 15,000 to Rs 24,000. By including the document charges (dealer side, Rs. 3,000) and the AMC* (Annual Maintenance Contract, Rs. 3,100), the actual down payment amount for the Nano standard version is now Rs 21,100, pretty much what you'd be asked to pay upfront if you were buying a Bullet!
The actual down payment for the other two versions—Nano CX and LX—have now been brought down to Rs 28,100 and Rs. 30,100, respectively. This offer is valid for a limited period only.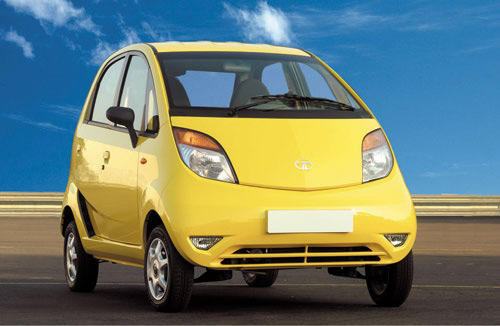 This would make Nano more accessible to a wider set of buyers—particularly those who were deterred by the upfront cost. Earlier, the down payments were in the range of Rs 43,000 to Rs 54,000.
The EMI, of course, will go up but the increase will be very minimal. For instance, the EMI for Nano standard is Rs. 3,486 but earlier, it was Rs. 3,236. Similarly for the Nano CX, the EMI has increased from Rs.3,697 (pre-offer) to Rs. 4,064 and for the Nano LX, the EMI has increased from Rs. 4,236 to Rs. 4,636.
Tata Motor's is trying to make the Nano more affordable to pull in a larger set of buyers as its sales have been falling. Nano's sales peaked in April to 10,012 units, but declined steadily in the subsequent months such as 6,515 units in May, 5,452 units in June and 3,260 units last month. Read more about discounts on the Nano here.
Conclusion: If you wanted Nano but had difficulty mustering the upfront amount, now would be a good time to buy. The down payment is really down—at 10-15 percent—and is unlikely to go down any further.
*AMC is offered in three schemes, Silver, Gold and Platinum and the rate mentioned above is for the Gold scheme