From September 2013, the waiting periods for fast-selling Maruti cars will come down, especially on models such as the Maruti Dzire, Maruti Swift and Maruti Ertiga. The company is in the process of setting up a third assembly line at its plant in Manesar alongside a new diesel engine production unit.
This new assembly line is expected to add another 250,000 vehicles a year capacity to Maruti's production, which already is at 15 lakh vehicles a year. Along with this additional capacity, Maruti is planning to increase production of its diesel-engined vehicles by about 16 percent in the next financial year. This is because the ratio of petrol to diesel vehicles at Maruti is now 80% in favour of diesel in models that have both petrol and diesel options, and there is a four to six week waiting period on the Ertiga, Dzire and Swift in most cities, especially for the diesel models. The company has a waiting list of 83,000 cars for these three models combined. Also read: Maruti to make 800 cc diesel LCV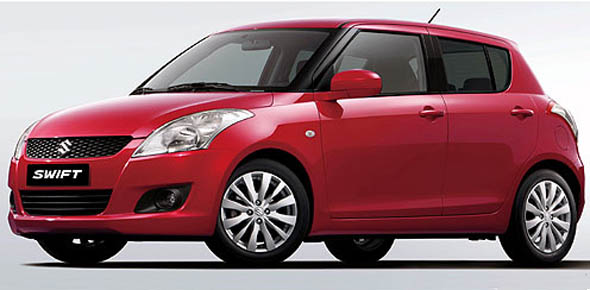 Among petrol cars Maruti currently has excess inventory and is cutting down stocks, by halting production for a day. Diesel fuel prices are increasing and that has put the brakes on diesel vehicle demand slightly in the market, with a 5% drop in sales in February across the industry, but Maruti saw diesel vehicle sales grow 22% apparently!
The new diesel engine plant at Manesar can produce 300,000 engines a year, but only about 150,000 units would be available this year. For the rest, Maruti will continue to source engines directly from Fiat. Maruti has only one diesel engine, which was derived from Fiat, the 1.3 litre multijet diesel engine that it uses in the Ritz, Swift, Dzire, Ertiga and SX4. Maruti expects demand to hit 4.65 lakh for diesel cars next year, from 4 lakh units this year (Swift and Dzire alone account for over 30,000 a month). Also read: New Maruti Suzuki Wagon R premieres in Japan, may come to India!
Although prices of diesel fuel have been deregulated partially and fuel prices are set to rise, the demand for diesel vehicles has not dropped significantly. And Maruti still doesn't have a small diesel in its portfolio – although it is said to be developing a 1-litre variant of the 1.3 multijet (similar to the one used in the Chevrolet Beat). This engine could find its way into small cars such as the Maruti Wagon-R and further boost volumes for Maruti. Also read: Upcoming Maruti cars in India for 2013
All this capacity expansion can only mean one thing, for you as a buyer, you really don't need to wait too long for your car.
Source: Business Standard