June sales have had an interplay of two developments. One, the biggest car company, Maruti Suzuki, had serious production constraints due to the strike at its plant. Two, the continuing high interest and inflation rates has led to some demand dip among car buyers.
In the compact sedans (Rs 5lakh to Rs 7lakh) and mid-size sedan segment (price Rs 7lakh-Rs 10 lakh), this has led to some interesting opportunities for some cars till Maruti ramps up its production volume.
Compact sedans
The sales of Dzire, which is the segment leader, tanked from 10,800 units in May to just 2,486 units sold in June.
The big gainer was the Etios, with the car posting its best-ever sales numbers at 5,002 cars being sold in June, up 32% from the previous month (according to industry data compiled by Team-BHP.) Toyota managed to get its production plan in place finally, bringing down the waiting period on the car from several months to just 4 weeks now. With waiting period on Dzire going up to more than a month, the reduction in waiting period on Etios was well-timed for Toyota.
Indigo was the next biggest gainer from Dzire, with its sales increasing by almost 15%, to 4,882 units in June from 4,268 units in May. This made Indigo the new number 2 in the compact sedans category (of course, this will be temporary position only for Indigo till Dzire production ramps up).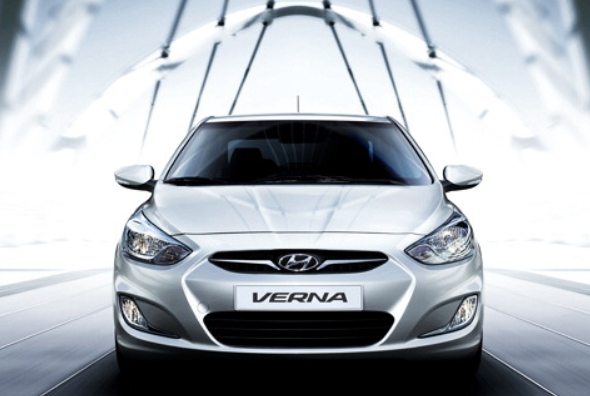 Verito also gained by about 15% in sales in June, selling 1500 cars, overtaking both the Ford Classic and the Hyundai Accent. An aggressive advertising campaign from Mahindra seems to have helped it gain an advantage over these two old models in the market.
Mid-size sedans
Another company that had a well-timed move to claw back some market share was Honda with sales jumping 35%. Honda slashed prices of its City in early June by up to Rs. 66,000 after sales fell in the previous three months, thanks to the onslaught of diesel offerings from Volkswagen, Maruti and Hyundai in the form of the Vento, SX4 diesel and Verna, which pushed the Honda City down to number four among mid-size sedans.
The price cut appears to have worked in Honda's favour, because despite being a petrol-only model, Honda managed to sell 2,802 cars to take the number two spot, beating the Volkswagen Vento (2,457 cars) and Maruti SX4 (713 cars). The SX4, of course, was hit because of the strike at Maruti's plant.
The Hyundai Verna continues to be the leader in this segment, just two months after launch, selling 4,102 cars in June. It did report a 6% drop in sales compared to its sale in May. The next few months' sales trend will indicate whether the Verna will continue to be the segment leader or not. The company reportedly has 20,000 bookings for the new Verna and has had to double its production shifts to meet demand.
A good car that seems to be losing buyer interest because of poor marketing is the Fiat Linea. Sales are down over 140% from 845 cars in May to just 350 in June. The Linea is available in 10 variants (six petrol and four diesel) with prices ranging from Rs. 6.5 lakh to Rs. 9.1 lakh, but despite that buyers have been shying away from the car due to poor after sales service support from Tata, which handles the distribution and servicing of Fiat cars in India.
In July, the global Ford Fiesta also goes on sale which could shake things up among mid-size sedans. At the moment, the Hyundai Verna seems pretty comfortable with its dominant perch, selling in 10 variants to offer a variety of options for buyers in this segment.
Source: Team-BHP, Industry data