Whenever someone hears Audi, Lamborghini, Porsche, Rolls Royce, and Bentley, the first few words that spring to their minds are luxury, opulence, speed, class, and expensive. Although one word that would never come to anyone's mind is ABANDONED. We usually see these cars squeaky clean driven by a chauffeur taking their multi-billionaire owners from one place to another or being driven by the young owners speeding off in front of the public. However, once in a while, there comes few pictures on the internet where these Luxo barges and sports cars are seen rotting in the depths of hell (maybe that's an exaggeration but you get the point).
So today here on Cartoq we will be sharing with you a few of these uber-expensive sedans and supercars that are now sitting collecting dust in dilapidated conditions. So without any further waffling let's just jump right into it.
Also read: 10 DC Design cars & how they look in the REAL world: Maruti Swift to Mahindra XUV500
Rolls Royce Ghost
The first car on this list is a Rolls Royce Ghost. This particular Rolls features a stunning blue colour and a rarely seen silver bonnet option. Hailing f rom Bengaluru, Mohammad Nisham is the owner of the vehicle. The owner was accused of  running over a security guard in his Hummer H2 SUV and, he is currently on trial. As for the reason of this Rolls Royce sitting at the police grounds, it was reported that Nisham was found to be operating a vehicle while being intoxicated. Following this the Bengaluru Police impounded it. Nisham even attempted to flee by locking a female police officer inside the vehicle as she reached for the keys.
Rolls Royce Phantom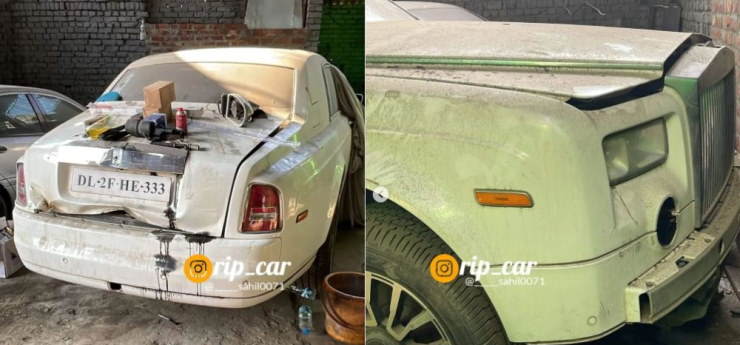 https://www.instagram.com/p/CaXISA-AF_S/
Next up on the list is the elder sibling of the previously mentioned Ghost – the Rolls Royce Phantom. The car here is seen finished in a shade of white with a ton of damages all around. Reportedly this car belonged to named an actress Leena Maria Paul. And the reason that this car was seized was because she was involved in a multi-crore scam against Canara Bank. This vehicle was impounded from farmhouse in Delhi. This particular Phantom was previously seen at a police yard. However since then it has now been shifted to shed. The rear bootlid of the car seems to have incurred a little more damage than before and also the entire interior of the car is dismantled.
Bentley Flying Spur
Just like the Rolls Royces, the British motoring brand Bentley is also known for being one of the first choices of the ultra rich. However unfortunately this specific Bentley is currently not the choice of ride for anyone. Recently a few pictures and videos of this Bentley Flying Spur worth Rs. 4 crore lying near Breach Candy Hospital for the last 7 months have surfaced online. The abandoned vehicle is finished in a Sequin Blue paint scheme. The car is a 1st Generation model of the Flying Spur, and the pictures show that the air suspension set-up of the luxury saloon has failed and is currently hugging the floor. Overall the car is an extremely rough condition and has definitely seen some better days.
Audi R8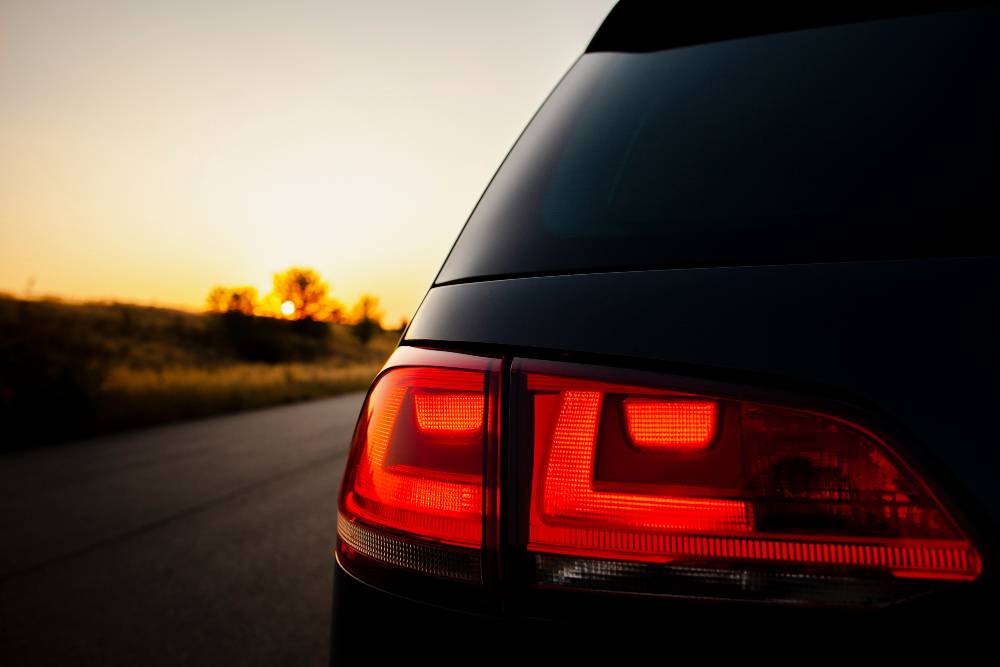 The preferred ride of Ironman Tony Stark the Audi R8 is easily one of the most iconic sports cars to ever bless the world. However like every other car on this list this one has also been neglected and has been left to gather dust and rust in Calangute, Goa. As of yet it has not been reported who particularly owns this white Audi R8 V10 although it has been claimed that this vehicle flooded in the state and the owner did not repair it. These claims are not 100 percent confirmed but could be most likely true. The R8 V10 comes equipped with a 5.2-liter V10 engine that generates 525 horsepower at 8,000 rpm and 530 Nm of torque at 6,500 rpm.
Lamborghini Murcielago
The sight of this one crushes our hearts the most because it is one of the few naturally aspirated V12 beasts still in existence. An abandoned Lamborghini Murcielago that originally belonged to famous actor Amitabh Bachchan can be seen in the photos. According to reports, the actor sold the automobile, and while it was in the possession of its new owner, it was involved in an accident in Delhi. The Lamborghini Murcielago was discovered outside a repair shop, severely wrecked.
Also read: Upcoming 2022 Maruti Suzuki Vitara Brezza rendered
Also read: Upcoming 2022 Maruti Suzuki Vitara Brezza rendered
Also read: Upcoming 2022 Maruti Suzuki Vitara Brezza rendered
Also read: Upcoming 2022 Maruti Suzuki Vitara Brezza rendered
Also read: Upcoming 2022 Maruti Suzuki Vitara Brezza rendered