As a community, CarToq has always prided itself with its share of detractors and naysayers. But never before has everybody come out in support of a car as they did for the Fiat Linea.
Great looker? Yes.
An excellent ride? Of course.
Spacious? You bet.
A great diesel proposition? Totally.
Then again, nor have we seen such unanimous disapproval of the one thing the company seems to have got wrong.
Is the Tata collaboration scuttling a good thing?
Yes. Of course. You bet. Totally!
If these sentiments are anything to go by, perhaps Fiat would do well to reconsider. These reactions were to the story about the Linea losing sales momentum in the last 6 months. Read it here.
Saumya Daan's comment expresses just how far some are ready to go. Having listed all the problems — expensive spare parts to bad resale value — he is still willing to go for a test drive just because everything about the car is so good. Now, how many other companies can boast this handicap?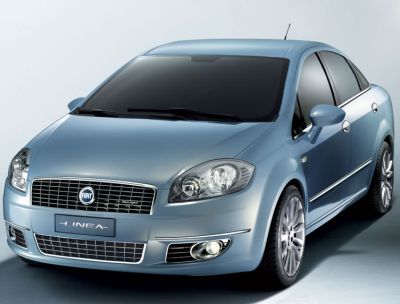 Charan Bhawani gives the Linea points for "gorgeous looks, comfort and safety." He even says the car is "good at heart". He almost bought the Linea, he says, but the turning radius of the vehicle, apart from the ruinous dealer and service network made him decide against it. The lack of customer confidence also made him think about the lower resale value. He should know, having already been once-bitten by a Palio.
Vishwas Bharadwaj believed the Verna and Fiesta would murder the Linea on its the shorter headroom at the rear. And the Tata collaboration, he said it only made the job easier.
Anupam Potdar was more blunt, saying Tata was pulling down Fiat. We hear you, Anupam, when you say, "Please do something FIAT. You are Italian for god's sake!"
Here are the top comments from CarToq members about the Linea.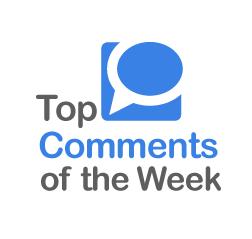 Charan Bhawnani: Firstly it's a great car, with gorgeous looks. It is comfortable, safe and good at heart. And it is Available in both petrol and diesel.

What ruins it is the dealer and the service network, which has led to lack of confidence among buyers. What has ruined it further is the stupid marketing campaign.
What stopped me from buying the Linea was the turning radius. Secondly, the resale value is uncertain. I had a bad experience with my Palio.

Vishwas Bharadwaj: Linea has good design and decent features, except for the shorter headroom at the rear. And the service outlet and A.S.S should be improved, or else Verna and Fiesta will murder it. (Anyway its half murdered now)

Calvin D'souza: Linea is a superb car. It looks beautiful, too. It had many firsts when it was introduced. I guess only the after-sales service network killed its presence. Now buyers are hesitant about owning one.

Anupam Potdar: A simple suggestion — GET AWAY FROM TATA!!!! THEY ARE SCREWING WITH U BIG TIME!!!. If Fiat moves away, it can definitely be very close to the top. This was the company that first offered amazing features like bluetooth and climate control, etc in hatchbacks (remember Punto?) at a time when hatchbacks looked like, and were considered a cheap, middle-class, use-and-throw means of transport.

It was the first to bring pretty cars of the likes of Linea and Punto. The first to give us a sporty hot-hatch 10 years ago with the Palio 1.6. Fiat was a real game-changer but always stayed an under-dog because of its service, association with Tata and of-course our memory of the original fat old Fiat — which was actually a 30-year-old design rebadged and sold as a "Premier padmini".

Very sad, and who can forget the Fiat 500! i think it is the most stylish, classy and brilliant throwback car brought to India. I don't like the Beetle and Mini is taking for ever to reach. Please do something FIAT! Be a MAN! You are Italian, for God's sake!

Hrishi Acharya: Fiat's inability to put in place a good quality after-sales service network despite being in the country for 14 years has left customers wondering about the company's commitment to the Indian market. Worse, it has led to poor resale value.

Tata itself is not providing any good after-sales. I think Tata should first improve there after-sales. Plus, Fiat has to update both their vehicles — Linea and Punto — with modern features like alloy wheels, USB port, auto-folding outside rear view mirrors, Aux-in port, reverse parking camera, sunroof and six airbags (option), cruise control, and low-maintanence engines like in the Verna, Vento, Fiesta. Fiat's cars, especially Linea, looks more beautiful than any other sedan, but due to all the above-listed things, people don't seem to be interested. Fiat should improve all these things and I'm sure Fiat will sell Linea and Punto in good numbers. There are many Fiat fan and lovers

Abhijeet Nargolkar: What would you expect if you ask Tata to sell it ? Can't think of a Linea customer walking into a Tata showroom where most sales-persons are completely backward-thinking.

Sathish Kumar: I agree. Even I own a Fiat Linea. I love this car in all aspects expect the service part. Fiat should do something about this…

Saumya Daan: A few points :

1. The T-Jet is Petrol – Diesel I feel is a sensible buy today as the fuel prices are rising.

2. Yes, the after-sales — not only in terms of sales and service. But I am also wondering whether the parts are affordable. If they are not, then its just nothing but slow poisoning. First deal with poor service, then foot a huge bill!

3. Re-Sale – I scrolled through a few variants available. There's an almost 50 per cent price drop for a car hardly 2-3-years-old. So, point to think about there.

But I am still tempted to go for a test drive because everyone has agreed that besides the after-sales service problem, there's nothing really to crib about in the car. And it is loaded with features. And, yes, the competition is a bit over-priced.