Fiat is planning to launch an updated Fiat Linea in India and the car has been spotted testing as well. But what's also interesting is that the new Fiat Linea may debut the 1.6 litre Fiat Multijet diesel engine in India a well. The old Linea will be repositioned as the Linea Classic and be brought down the price ladder, making it quite attractive.
MotorBeam reports that Fiat India has already started testing the Fiat Linea with the 1.6 litre Multijet diesel engine. This engine is far more powerful than the current 1.3 litre Multijet and its derivatives that do duty in many Indian cars including vehicles from Maruti, Tata and Premier, while General Motors also makes an identical engine for its line-up of vehicles.
The 1.6 litre Fiat Multijet diesel engine will reportedly put out 105 bhp of power and 290 Nm of torque. The power may not be much, but it's the torque figure that will be quite a path breaker. Currently, the other cars with 1.6 litre diesels in that segment include the Volkswagen Vento, Skoda Rapid and Hyundai Verna, with the Verna being the most powerful in terms of power figures, but has a torque output of 260 Nm.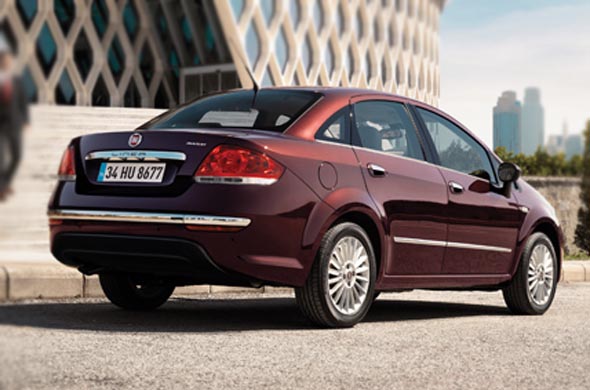 Externally, the new Fiat Linea gets revised front bumpers, new grille, chrome strips along the side, revised rear bumper and applique on the boot. It will have an all-new dashboard and instrument panel, and a revised steering wheel. Also read: 2013 Fiat Linea official images out
Launching the new Fiat Linea with a more powerful diesel engine and bringing the older Linea down the price ladder a bit would give Fiat the necessary volumes it needs. Fiat is already busy expanding its dealer network and setting up independent service centres after its break up with Tata. It has plans to bring in more updated products too. Also see: 2012 Fiat Linea Dynamic 1.4 petrol video review
However, the question is, just how much more expensive would the new Fiat Linea be? And could there be some lessons that Fiat can learn from Ford, and its launch of the global Fiesta in 2011?
Source: MotorBeam