Fiat Linea is running a "diesel at the price of petrol" offer to boost its sagging sales. From almost 1,000 cars sold in January, the Linea sold only 175 cars in July, with a steady decline every month. So what is offer Linea had rolled out for buyers? Does it make for an attractive deal?
Fiat is reputed to have a very good diesel engine, and with the recent shift in buyer preference for diesel cars (Read our story here), the company is trying to boost its sales with an attractive offer for diesel buyers – both sedans and hatchbacks. Honda recently had to cut the price on its petrol-only City model for the same reason, and the price cuts did help City's sales (City regained the number two spot in July, riding this discount.)
Let's try to figure out whether the Fiat offer, which is not an across-the-board price cut, is attractive enough or not.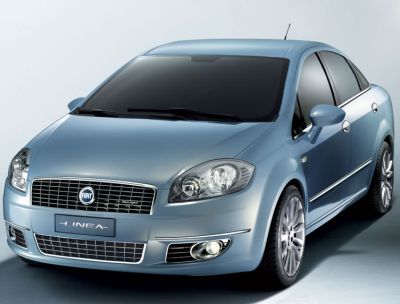 How the offer works
Under this offer, Fiat is offering its comparable diesel model at the price the petrol variant. Well, actually it is not really an offer. Rather it's a contest where only 20 lucky winners—picked by a computerized draw—get the benefit of the scheme.
Based on existing sales, 1 out of 100 Linea and Punto buyers of diesel variants could get discounts from Rs 83,000 to Rs 86,000 on Punto and Rs 104,000 to 196,000 on Linea. That's an attractive discount for those lucky buyers.
If you want to try your luck, here is how you go about it:
Book your Fiat at an authorized Tata Fiat Dealerships and get your booking ID. Then get your dealer to help you fill up the contest form on the internet at https://www.upgradetomultijet.com. While filling the form, you'll also have to complete the slogan: 'Fiat Diesel Drives India because…' This can be done only at the showroom via dealer's computer.
If you are amongst the lucky 20, then you stand to gain much.
For example, the entry level Grand Punto Petrol, 1.2 Active, is priced at Rs 4.3 lakh. The entry level diesel variant, 1.3 Active, is priced at 5.16 lakh. With this offer, you can get the diesel variant at Rs 4.3 lakh—that's a discount of Rs 86,000. The discount of top end Punto too is in the same range at Rs 83,000.
Things get a bit more interesting with Linea—the base Active model costs Rs 6.5 lakh. And the comparable diesel model, Active Multijet, is priced at Rs 7.46 lakh. So getting the diesel variant at the price of petrol model would mean a discount of Rs 96,000.
The discount on top end version is a hefty Rs 104,000.
Scheme for petrol and diesel buyers
In addition, Fiat will give 1 year's fuel voucher for petrol and diesel variant buyers of Linea and Punto (Rs 54,000 for petrol) or Rs. 26,000 (for diesel). This voucher will be given to 100 winners.  Based on 2,000 buyers (average monthly sales) of Punto and Linea every month, this means 1 out 20 Fiat buyer could win this fuel voucher.
Fiat has also thrown in a discount for all the remaining buyers, who are not winners in the above two lucky draws. All customers will get 3 months fuel voucher for a maximum value of Rs 13,500 for any petrol variant or Rs 6,500 for any diesel variant, as well as free 50 months Fiat road side assistance and discounts on first-year Insurance.
In summary
If you are among the 20 lucky winners for "diesel at the price of petrol" offer, your discount could range from Rs 83,000 to Rs 196,000.
So, now you know the odds and you know the stakes. Will you go for it?