SUVs seem to be the flavour of the season in India with it being the only segment showing growth in a slow-moving market. The last year has seen the launch of two exciting compact SUVs that have changed the urban buyer's preferences for cars.
However, what has also changed is what buyers are looking for in an SUV. No longer are workhorse, rugged build and tough imagery the only criteria for an SUV. Buyers now want comfort, refinement and above all performance – something to do with the improvement in road conditions as well, which warrant vehicles that can keep up highway speeds comfortably and reliably.
Here's a look at the SUVs with best performance all-round in the below Rs. 15 lakh price band, in a follow up to the earlier list that CarToq had compiled. Read the earlier list here: Best Performing SUVs in India Below Rs. 15 lakh
The 2013 list of best-performing SUVs though is a bit different. We're leaving out the hard-core off-road SUVs here, which would form part of a different list – those best for off-road use.
Ford EcoSport
The Ford EcoSport has caught the fancy of the Indian buyer with bookings crossing 30,000 in under two months. In fact, Ford has stopped taking bookings for some variants as waiting periods have crossed nine months for them. The Ford EcoSport has a variant for everybody, but the best performing variant is the Ford EcoSport Ecoboost petrol variant. This one has a 1-litre, three-cylinder turbo-charged petrol engine that puts out a whopping 123 bhp of power. The engine drives the front wheels through a five-speed manual transmission. The EcoSport Ecoboost Titanium has a kerb weight of only 1258 kg, giving it a power-to-weight ratio of nearly 98 bhp per ton, and that's something that translates into the way it picks up and maintains high speeds quite easily. The EcoSport's handling is good, but not as great as the Duster's. Read: Ford EcoSport road test and review: Sure-shot winner! 
Renault Duster 110
If the Ford EcoSport's up front, the Renault Duster can't be far behind, and this one's in diesel. It is, in fact, the best-performing diesel SUV. The Renault Duster 110 PS variant comes with a 1.5 litre diesel engine that puts out 108 bhp of power with a six-speed manual transmission. The Renault Duster 110 PS is a great highway cruiser because once you get to sixth gear it can maintain three-digit speeds quite comfortably at a lazy rpm range, allowing for good fuel economy too. However, the Duster 110, has a kerb weight that is almost equal to the Ford EcoSport at 1240 Kg, despite the Duster being bigger. But that also means that the Duster has a power-to-weight ratio of only about 88 bhp per ton. Also the diesel suffers from some turbo-lag below 2000 rpm, but once it gets past that it surges ahead. Duster's handling and ride quality too is commendable. Also see:Ford EcoSport vs Renault Duster specs compared 
The new Nissan Terrano too would probably be identical in performance to the Renault Duster. More here: Nissan Terrano unveiled, bookings begin September 1
Mahindra XUV500
A Mahindra on the best performing list? Yes, of course. The Mahindra XUV500 is a vehicle that has kind of changed the perception about Mahindra vehicles being clunky, rugged beasts. This one actually has the performance to match. It is powered by a 2.2 litre diesel engine that puts out 140 bhp of power and 330 Nm of torque driving the front wheels primarily (there's also an all-wheel drive variant), through a six-speed manual transmission. The vehicle recently got a suspension and brake upgrade making it even better. Its monocoque body gives it a kerb weight of 1840 Kg, which is fairly decent given the size of the vehicle. This also translates to a power-to-weight ratio of 76 bhp per ton. Out on the highway, this vehicle can maintain three-digit speeds without breaking into a sweat. Read: Mahindra XUV500 upgraded – just like we told you
Skoda Yeti Active
The Skoda Yeti just about sneaks into this list at number three – and this is the absolute low-end 4×2 Yeti Active, that's priced at Rs. 14.74 lakh ex-showroom Delhi. This variant of the Skoda Yeti comes with a 2-litre diesel engine that puts out only 110 bhp of power and 250 Nm of torque. With a fairly heavy kerb-weight of 1543 Kg, it gives the Yeti a power-to-weight ratio of 71 bhp per ton, just barely enough. Yet, the Yeti is a nimble handler feels very car-like to drive. This makes it easy to take out on the highway or on city streets. Also see: Skoda Yeti road test
Tata Safari Storme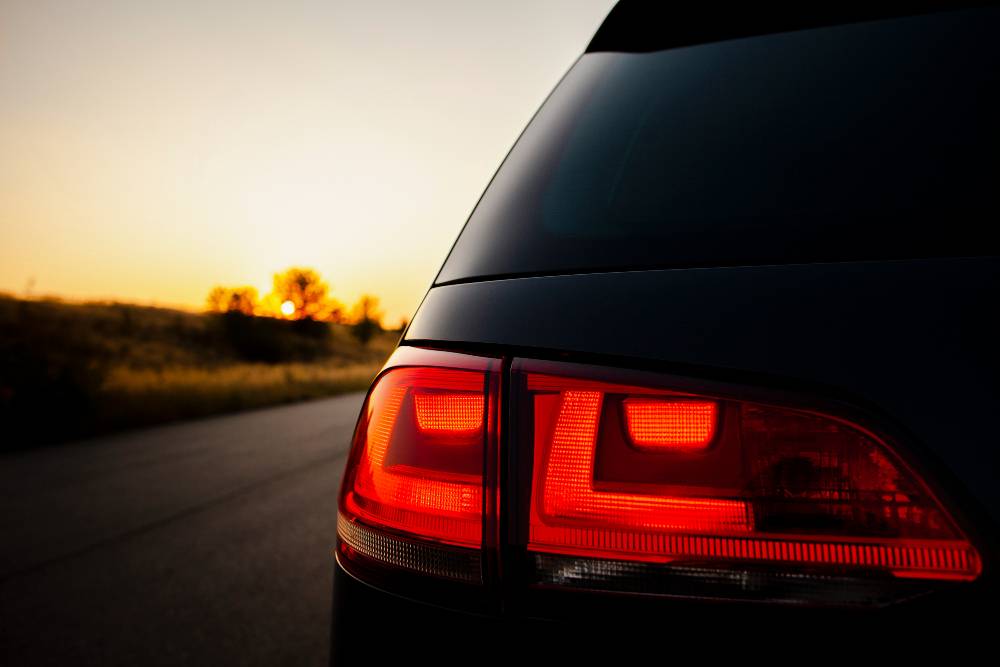 The Tata Safari Storme has got off to a bit of a slow start, but is one pretty competent SUV. The Storme borrows heavily from the Tata Aria parts bin, and has improved itself considerably over the previous Safari. It is powered by the same 2.2 litre that the earlier Safari had, but with some tweaks to the handling and suspension, the Storme is far more refined now. The engine puts out 140 bhp of power and 320 Nm of torque driving the rear wheels primarily (in the 4×2 variant) or all four wheels through a five-speed manual transmission. It has a kerb weight of 2040-2095 Kg, giving it a power-to-weight ratio of 67 to 69 bhp per ton depending on the variant, which is not much really, but better than the Mahindra Scorpio marginally. Also read: Tata Safari Storme road test