If you are in the car market, looking for the most fuel efficient entry level diesel sedans in the budget of Rs. 6 lakh – 10 lakh, these are the cars for you.
In the past, sedans were not as fuel efficient as hatchbacks. However, the recent engine technologies and light body constructions have helped manufacturers make fuel efficient sedans at times with even more fuel efficiency than hatchbacks.
Tata Indigo eCS, the world's first compact sedan (Sub-4 meter car) boasts the highest mileage of 25 kmpl. The 2012 Dzire is the second compact sedan in India with a mileage of 23.4 kmpl and is the largest selling sedan as well.
So what options does the Indian auto market present for a buyer out there for an affordable, compact, entry-level diesel sedan? CarToq takes a look at the top 5 entry-level compact diesel sedans, which are also among the most fuel efficient.
Tata Indigo eCS diesel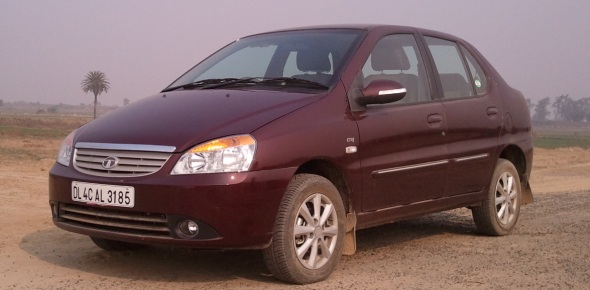 Claimed mileage: 25 kmpl
Price: Rs. 5.61 lakh – 6.14 lakh
The Indigo eCS diesel is powered by 1,396 cc, CR4, common rail diesel engine that puts out 68 bhp (70 PS) of power and 140 NM of torque. The engine is mated to a 5-speed manual transmission. Though the refinement and performance are not at par with its direct rival such as the Maruti Suzuki Dzire, the Indigo e-CS is still a mileage champion.
The Indigo eCS is compact in dimensions, but offers plenty of space on the inside for five passengers. Boot space too, is a decent 380 litres which is more than those of the premium hatchbacks. Read our Tata Indigo eCS road test here.
USP: Low cost of ownership, interior space
Toyota Etios diesel
Claimed mileage: 23.59 kmpl
Price: Rs. 6.69 lakh – 8.15 lakh
The Etios diesel is powered by the 1.4-litre diesel mill that puts out a modest 67 bhp of power and 168 Nm of torque. The engine is mated to a 5-speed manual transmission and with a slick gearbox it is joy to shift gears. Though the power and torque specifications are less, the light body weight helps in offering decent performance and high fuel economy.
The Etios has tons of space on the inside, especially for rear passengers. Added to this, the cavernous 595 litres of luggage space makes the Etios, the best in its segment.  The cheap plastics, noisy cabin and lack of features like automatic climate control make the Etios less appealing for some buyers. See our Toyota Etios diesel video review here.
USP:  Spacious cabin and extra large boot space
Ford Fiesta diesel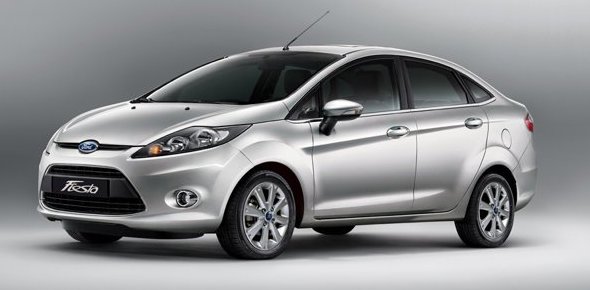 Claimed mileage: 23.5 kmpl
Price: Rs. 9.13 lakh – 10.15 lakh
The Fiesta is powered by a 1.5-litre TDCI engine that puts out just 90 bhp of power and 204 Nm of torque. The linear torque delivery makes the Fiesta, an all day cruiser. This also helps in achieving better fuel efficiency.
The Fiesta is the best driver's car you can buy in this side of Rs. 10 lakh. Like the old Fiesta, the new Fiesta has set standards as how an entry sedan can be so much fun to drive. The handling is one of Fiesta's forte and its rivals are no match to it. You may also like to see our Ford Fiesta Automatic video review.
USP: Driving pleasure, Handling
Maruti Suzuki Dzire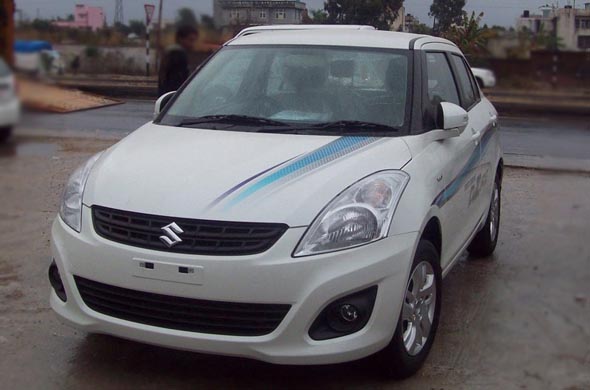 Claimed mileage: 23.4 kmpl
Price: Rs. 5.91 lakh – 7.22 lakh
The Dzire is powered by the familiar 1.3-litre DDiS motor that puts out 74 bhp of power and 190 Nm of torque. This diesel motor offers excellent mid range pull that makes it a happy highway cruiser. But it does exhibit a bit of turbo lag below 2,000 rpm, asking for frequent gear shifts when driving in city speeds.
The 2012 Dzire is stylish and comes with a decent boot unlike the older model which had a bulky boot. The interiors of the Dzire are a bit more comfortable than the Swift hatchback, but best suited for four passengers. The boot space of 316 litres is a bit of let down though.
USP: Drivability, low maintenance costs
Nissan Sunny diesel
Claimed mileage: 21.6 kmpl
Price: Rs. 8.11 lakh – 8.93 lakh
The Sunny diesel is powered by the same 1.5-liter, 4-cylinder K9K engine which churns out 85 bhp of power and a maximum torque of 200 Nm, mated to five speed manual gear box. The advantage of Sunny diesel is the availability of torque from as low as 1,200 rpm making it easy to drive in city traffic conditions. The engine noise doesn't intrude too much into the cabin even at high speeds. The light electric power steering and soft suspension allows the Sunny to exhibit body roll when pushed towards corners.
Space is the main USP of the Sunny. In fact, the rear legroom on offer is the segment best and together with good recline angle and rear cooler, rear passengers will feel very much comfortable. The boot space of 490 litres is pretty large for a car in its segment.
USP: Drivability, Rear passenger comfort