Remember the original Tata Indica promise of 'more car per car'. Some cars just deliver that much more for the price. Or offer something at a never-before price.
Here is just such a list with great value-for-money picks from the hatchbacks on the market. These include Figo (offers more features/rupee), Beat (cheapest diesel hatchback), Tata Vista (most  space/rupee), Alto K10 (the ultimate budget buy) and Honda Brio (most power/rupee).
Ford Figo
When it comes to features/rupee, there is nothing that comes close to Ford Figo. The base petrol model LXI costs Rs. 3.81 lakh and comes with more features than the market leader Swift which costs Rs. 4.44 lakh. The fully-loaded top-end Titanium costs Rs. 4.96 lakh. That's a full Rs. 72,000 less than the top-end Swift ZXi.
While Swift has more power (86 bhp vs. Figo's 70 bhp), Figo offer more space, both inside as well as in the boot.
When it comes to premium petrol hatchback, Ford Figo easily leads the way in the VFM stakes.
The Figo diesel starts at Rs. 4.79 lakh, a good Rs. 75,000 less than Swift entry level variant. There is one car that beats Figo diesel models on price but it's smaller with much smaller boot. So, while Figo does not take the 'price' crown in the diesel hatchback stakes, it still represents solid value.
Chevrolet Beat
Beat PS TCDI is Rs. 28,000 cheaper than the entry level Figo LXI. As you move up the range, Beat retains its price advantage—about Rs. 20,000—over comparable Figo models.
It does not have the space you'd normally associate with a premium hatchback and is a little short on power too at 58 bhp. But it is good enough for city drive and returns an excellent fuel economy.
Tata (Indica) Vista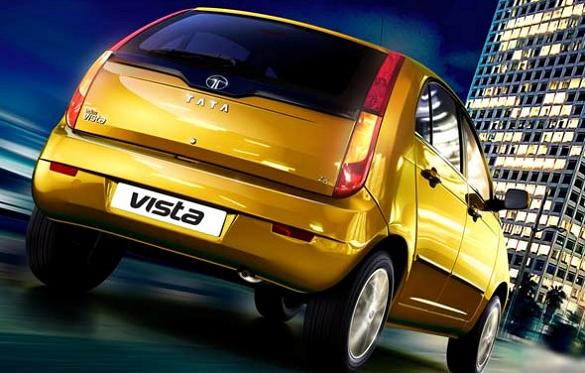 If however, you are in the market for a spacious car, The Vista LS Quadrajet at Rs. 5.09 lakh offers a good bargain. It skimps on many features, but offers an excellent Fiat Multjet engine and loads of space. The spares and service—not necessarily the best in class—are reasonably economical. Drivability with 74 bhp is good though not outstanding.
A step up to LX Quadrajet will get you more features but at Rs. 5.49 lakh will cost Rs. 4,000 more than the comparable Ford Figo ZXI.
Alto K10
The battle for absolute value for money car in the country has to be between the two Marutis: The Alto K10 and Wagon R. The latter offers more space but at Rs. 3.47 lakh for the base LX version, costs Rs. 33,000 more than Alto K10 LXI which comes for Rs. 3.14 lakh.
Both have similar power (67 bhp) and deliver good mileage. But Alto is a lot more fun to drive and delivers slightly better fuel efficiency. It has a few more goodies than the baseline Wagon R too: Power steering (a must) and adjustable seats.
Alto's price advantage—important for a buyer of this class of vehicle—and the absence of power steering in Wagon R LX, tilts the scales in favour of Alto K10.
Honda Brio
This is a bit of special case: Just as Ford Figo offers most features per rupee in the segment, Honda Brio offers most power/rupee. The 87 bhp Brio EMT costs Rs. 4.05 lakh and is great fun to drive. It is also better spec-ed than the 86 bhp Swift LXI which costs Rs. 39,000 more.
On the other hand, Brio EMT costs just Rs. 9,000 more than comparably spec-ed Wagon R but offers more power (Wagon R comes with 67 bhp engine) and space, making it really good value for those seeking a more performance oriented hatchback.
Share your thoughts.