CNG cars have received bad press but most of the so-called problems can be put down to the popular assumption that a factory fitted kit devolves the owner of all other responsibilities.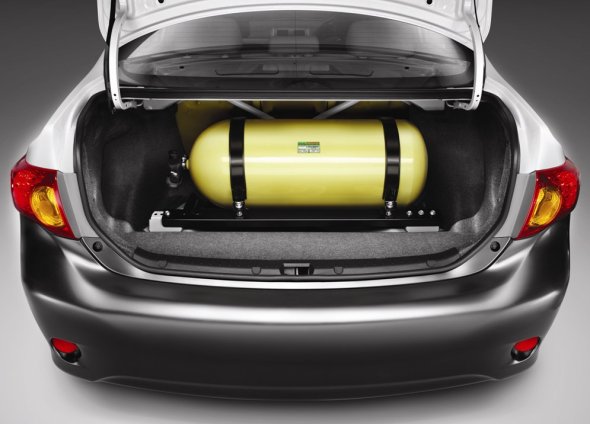 Wrong. Cars are designed to run on petrol, so it takes a bit of caution and care to keep your CNG car healthy. Here's how:
Start driving on petrol
Start your car on petrol and let it idle for a bit. Don't switch to CNG — even if your kit allows you to —  for at least one kilometre. This helps lubricate the engine, and reduce wear-and-tear.
You may also be interested in these stories
LPG vs. CNG – which is better?
Pros and Cons of installing CNG in petrol AT cars
Five points to consider when installing a CNG kit
Service frequently
Perishable parts such as air filters take a beating on CNG, so service your vehicle more frequently; if your service is due at 15,000 km, get it done when you touch the 12,000km mark. This will spare you the horror of being stranded on a rainy night due to simple issues like lack of engine oil, coolant or a breakdown of parts.
Get CNG tuning done by a specialist
Always get the CNG kit tuned by a specialist. If your car has a factory fitted CNG kit,  go to the authorized service center. At the hands of unqualified mechanics, your CNG car could have problems like increased engine vibration, irregular acceleration (missing), etc.
Replace spark plugs
Spark plugs meant for petrol vehicles wear out fast when driving on CNG. There are two ways you can combat this issue: either use special spark plugs meant for CNG cars (they cost between Rs.150-200 a piece) or you could request your mechanic to reduce the gap between the metallic tip of your plug and the actual source of spark (This will cost you nothing if you know the guy!)
Never drive till tank is empty
The CNG cylinder's pressure falls as it empties, and can cause the valve to explode. Also, replace the valves regularly — it will cost you anywhere between Rs.200-Rs.350 depending on your kit.
Here are some additional tips from the CarToq Community!
Manmeet Singh: To increase your pickup in CNG you can get pickup booster which will cost you around 1k but it will increase your car pickup up to 60%. Any CNG fitter will provide with you this booster but make sure it's organized (sector) because it is available in China also :)
Ankit Bansal: These pickup boosters increase the pickup but the average of the car is gone
Ankit Bansal: Always start your car on petrol mode during cold starting, drive for 2,3 km then change to CNG mode…Also get your vehicle serviced from authorized service stations only, and at regular intervals
Abhi Jeet Anything you do, CNG is going to beat the hell out of the engine as it is a gas which just runs through pistons and block, and just passes away. In this case, the pistons and block are not wet, which leads the water to enter the block, ruining the casket. Petrol and diesel remain in pistons till the next pressure of fuel is not absorbed by engine. The only way to increase the life of engine is to fit an iron head casket which makes the engine live 6-7 months.
Abhi Jeet: After two years, change your engine
Jojo Singh You can clean the air filter once a week yourself.
Jojo Singh: I don't start my car (a carb one) on petrol because tuning is a major problem when shifting fuels
Rishabh P Nair: Jotivinder do you have an old kit? The old ones used to have a knob on the side which can be turned to tune the car. That's essentially all u need to do. Keep turning it and see if the engine keeps running. Once you get that done, just try the same thing with the AC turned on :)
Follow these tips, and your car will never trouble you and you won't need to join the bandwagon crying foul about the kit killing cars.
Also see below:
Breakeven point: How many kms a day justify CNG or LPG conversion?