The Indian car market for 2013 isn't looking really rosy from the car industry's standpoint with growth forecasts of only 1% to 3% for the year, keeping carmakers in a gloomy mood. But for you, the car buyer, there are some interesting trends to watch for in the coming year.
Although the number of vehicles being sold will not go up substantially thanks to rising input costs, transport costs and a fluctuating rupee, there are some segments that will see decent growth prospects, as well as some new cars that will definitely excite buyers in 2013.
Here is a look at five trends we think will catch on in 2013.
SUV and MPV demand to rise
The SUV segment in India is the only one that is going against the trend and is showing healthy growth. Forecasts for the growth in the SUV segment are as high as 50% for 2013. SUVs grew at the rate of 56% in the first half of 2012, while growth was only 17% last year, showing a clear trend of buyers gravitating toward SUVs. Sport utility vehicles are increasingly being sought after by urban and rural buyers for their high ground clearance, better road presence and relatively sense of security compared to a hatchback and a sedan. Also read: Upcoming compact SUVs for 2013
A slew of new launches such as the Renault Duster, Maruti Ertiga and Mahindra Quanto and the associated demand and high sales figures with these vehicles is indicative of what will continue into 2013. Next year will also see more SUVs and MPVs being launched with car-like comforts – such as the Ford EcoSport coming in February 2013, Nissan's version of the Duster at the end of the year and Maruti's compact SUV the XA Alpha. Other new SUVs will include the new Hyundai Santa Fe, refreshed Honda CRV and the Ssangyong Korando from Mahindra.
Sub-Rs. 20 lakh luxury cars
Another interesting trend in 2013 is going to be the easier accessibility to luxury brands such as Mercedes, BMW and Audi. These carmakers are planning to bring in entry-level cars in the sub Rs. 20 lakh segment. Mercedes is considering the A-Class hatchback and sedan which may see a starting price under Rs. 20 lakh. BMW will be bringing in its new 1-Series sedan to slot in just below the BMW 3 Series and BMW X1. Audi  is also considering the Audi A3, a luxury hatchback, entry-level luxury car for the Indian market. It will probably firm up its plans after Mercedes foray with the A-Class. Mercedes recently introduced the B-Class Sports Tourer in India at a price point of Rs. 21.5 lakh, making it the cheapest Mercedes available yet. Also read: Mercedes A-Class spotted testing
More sub-4 metre, compact cars
The excise duty sops given for small cars is likely to inspire a whole lot more to launch sub-4-metre vehicles in 2013. Cars below 4-metres in length and with a petrol engine capacity below 1.2 litres or diesel engine capacity below 1.5 litres attract an excise duty component of only 12%, while those over this go into the 24% bracket. One of the most anticipated sub-4 metre cars and which will also be in diesel is the Honda Amaze scheduled for a launch in April 2013. Mahindra is also developing a sub-4-metre Verito with a revised boot (Verito notchback) which will make the Verito much cheaper and more competitive with cars like the Tata Indigo eCS and Maruti Dzire. Maruti will launch a refreshed Dzire, staying under 4-metres to counter the expected attack from the Honda Amaze, while Tata is mulling a sub-4 metre Tata Manza notchback as well as a stretched Indica hatchback (compact MPV to counter the Maruti Ertiga and Mahindra Quanto). Also read: Honda Amaze fully revealed
Small diesel hatchbacks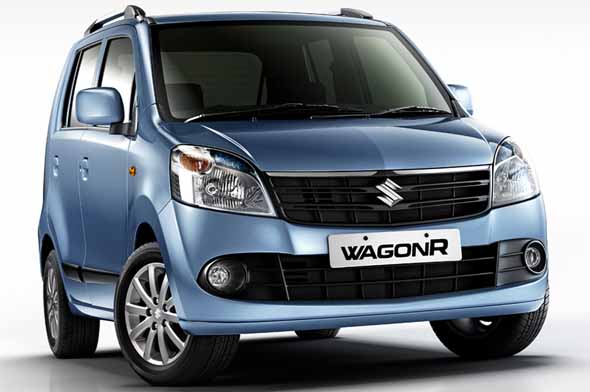 With the demand for diesel vehicles rising significantly (58% of sales were for diesel cars this year, compared to 47% last year), most car makers are mulling small diesel engines to squeeze into their entry hatchbacks. The demand for hatchbacks has been slow because of the lack of diesel engines, and carmakers think that adding a diesel in the line up will fuel growth. Currently the cheapest diesel hatchbacks in the market are the Chevrolet Beat diesel and the Tata Indica diesel.
Maruti is considering a 1-litre, three-cylinder diesel engine that will first go into the Maruti Wagon-R before being put into a couple of its other offerings in the entry hatchback segment, as well as its utility vehicles. Hyundai has been testing a refreshed Hyundai i10 that will launch sometime in September 2013, most likely with a 1.1 litre diesel engine as well. Tata has been testing a three-cylinder diesel for the Nano too, but there's no confirmation on its intended launch date. Honda may add the diesel motor from the Amaze into the Brio hatchback and the Honda Jazz and City too. Also read: Upcoming small diesel cars for 2013
More CNG variants to fill the gap
Carmakers will introduce more cars with alternative fuel set-ups in metros as petrol and diesel prices continue to rise. Honda recently added a CNG ready variant in the Honda City, and it is likely to offer this across its range in the coming year to cater to buyers who want low running costs. Hyundai offers LPG variants on the i10 and Eon and may soon offer factory-fitted CNG variants of these cars too, keeping up with competition such as Maruti who already offers CNG variants of the Alto and Wagon-R. Also read: Different types of CNG kits for cars
Share your thoughts on these five trends for the Indian car market in 2013.