Force Motors, the Indian automobile manufacturer headquartered at Pune, will now start assembling engines for BMW after setting up a new facility in Chengelpet, Tamil Nadu. The company has just informed the Bombay stock exchange that it will be setting up a new facility for manufacturing engines and gearboxes for other OEMs. Though it hasn't explicitly mentioned that BMW will be the prime benefactor from this, a web report suggests that the German marque will be indeed be joining hands with the Indian manufacturer.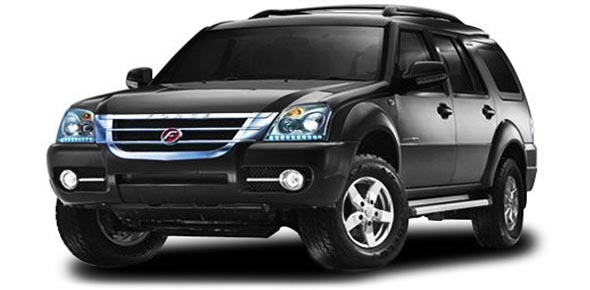 This comes across as a move by BMW to price its cars competitively as local engine assembly will allow the German luxury car maker to qualify for a lower CKD duty. CKD cars which have their engines and gearboxes assembled/manufactured in India qualify for a 30 % duty, which would otherwise be 60 %. Although BMW already assembles certain engines in India, the tie up with Force Motors is expected to result in more engines and gearboxes being locally assembled.
Force Motors is not new to  such sort of business as it already does the same for Mercedes Benz. In return, it got the 2.2 litre motor that propels the Force One. This is the same unit as found in the M-Class, but in a lower state of tune. So this partnership could result in BMW giving a license to Force Motors to use some of its technology just like Mercedes Benz.
Whether or not Force Motors can capitalize on this opportunity in terms of using BMW's engines on its own products is something which remains to be seen. Force Motors' new engine making factory facility will come with a testing facility too and will entail a total investment of Rs 100 crores. The plant will become operational by 2015. The commercial vehicle manufacturer has not been able to make a mark in the passenger vehicle segments in India and we hope that this partnership helps both sides of the bargain.
Source AutoCarPro