Ford has unveiled its new Global Vehicle – the Ford EcoSport SUV. The EcoSport will come with a Ford EcoBoost engine, the first time this engine would make its appearance in India. Prices have not been announced yet for the 5-seater SUV, but Ford said that production will commence in June 2012.
The car, built on Fiesta platform, hides it sedan roots rather well looking like a contemporary true-blue SUV.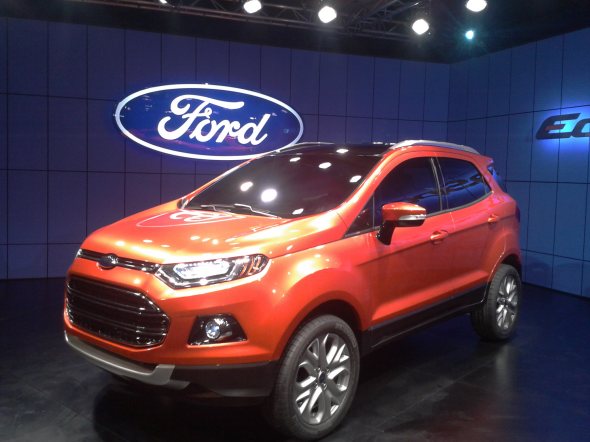 EcoSport aims to set new standards in fuel efficiency/power trade off. It will be powered by a 1-liter—yes just one liter—engine that belts out an impressive 119 BHP.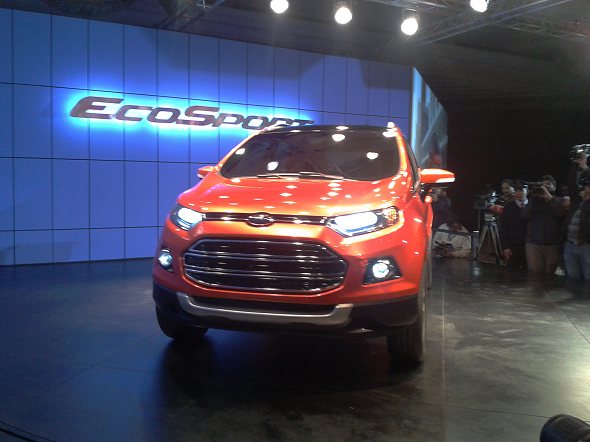 The EcoSport has an excellent Scorpio-beating ground clearance of this mini-SUV.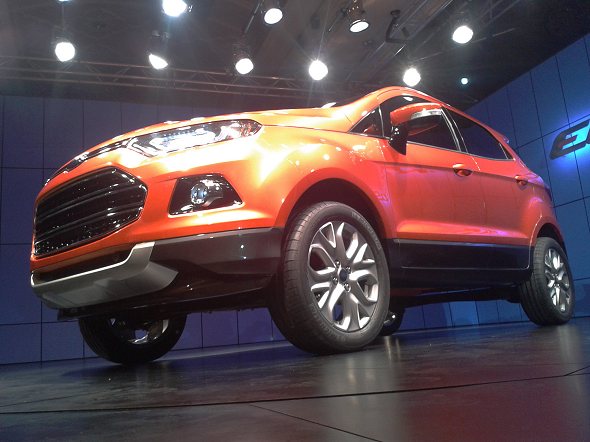 The side profile suggests adequate space for both the passengers and luggage.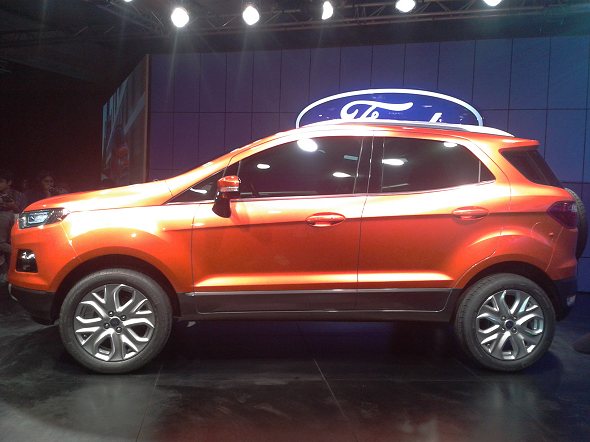 The rear mounted spare wheel and the BMW X1 like tail lamps complete its rugged look theme.