Updated (16 October 2012): The facelifted Ford Figo has just been launched – and CarToq has already snagged a test drive and review.  You can also see our stories comparing the new Figo with the Swift and Hyundai i20, or find out what's new in the Ford Figo!
Here is a picture of the new Ford Figo, from our test drive in Mumbai. We have collected a bunch of our articles about the Ford Figo for you below, for those seriously researching this small car. Take a look!
New Ford Figo – first drive and review
New Ford Figo – what's changed and what's not
New Figo vs Maruti Suzuki Swift, and new Ford Figo vs Hyundai i20
Read below for for older articles about the Figo.
Ford has unveiled its much anticipated small car for India, the Ford Figo in New Delhi.
Updated: Diesel Ford Figo road tested (10 April 2010)
Updated: Ford Figo vs Volkswagen Polo comparison (27 March 2010)
Updated: Ford Figo prices officially announced (9 March 2010)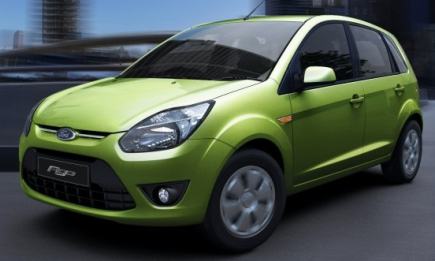 Not a bad looker, isn't she? You can see the common design cues of the Ford family in the front appearance of the car. The grille and the big black wide bumper-cum-air dam are all there. The line of the roof is quite similar to the Ford Fusion.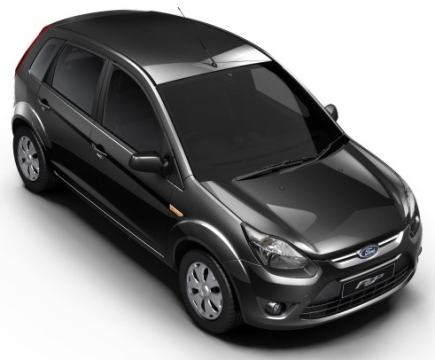 I think this is the angle from which the Figo looks the smartest. Especially in the black colour. Looks like a solid car.
Production of the small car Figo will start in 2010, and the first cars may be delivered by March 2010.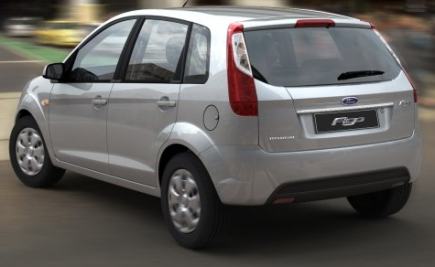 It is from the rear three quarter angle as you can see in this picture that the Figo looks most like the Ford Fusion. However, that is not such a bad thing – the Fusion was always a handsome car.
The Ford Figo will be produced from the Chennai plant of Ford, and Ford said that the company has invested US $ 500 million in the plant.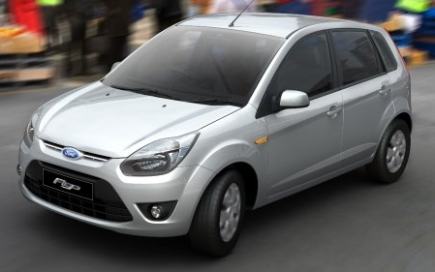 We had reported 2 days back that the upcoming small car from Ford would be unveiled by the Ford CEO Alan Mulally.
For the time being, we have a bunch of photos of the Ford Figo for you here, as we await for details.
What we can make a guess on is that the engine would be less than 1200 cc, and the car less than 4 meters long (to avail of lower excise duties).
From the sides and rear, the Figo looks like the Ford Fuson, with a front that is very similar to the current Ford Fiesta or the Ford Ikon.
For the time being, as the details leak out, we have this video of the Ford Figo for you.
In India, the Ford Figo will take on cars from General Motors, Suzuki, India's own Tata Motors and Hyundai.
We are still awaiting the full technical specifications of the Figo. Do visit this page again to get them in full.