Ford Figo Prices Out, Deliveries To Start From The 16th Of March.
Updated: Ford Figo prices officially announced and Ford Figo road test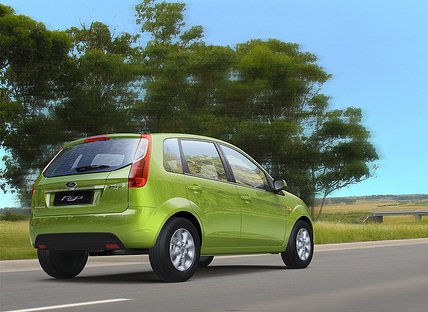 Ford India has finally declared the prices of its newest offering – the Figo hatchback.
It was always going to be a tough call for Ford to price the Figo correctly, after the excellent Volkwagen Polo pricing.
Probably Ford has been prepared for that – and the prices of the Ford Figo variants are very competitive indeed. The base variant of the petrol engined Figo is available at a price of Rs 3.6 lakh ex-showroom New Delhi. The base diesel variant on the other hand is priced at Rs 4.5 lakh ex-showroom Delhi. The top-end petrol variant of the Figo would cost Rs 4.5 lakh, while the top end diesel Figo is priced at Rs 5.45 lakhs.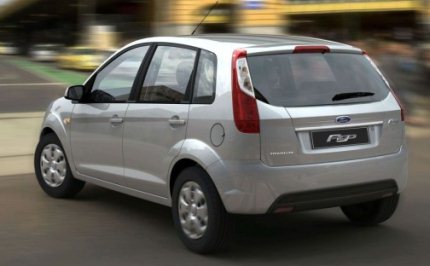 Bookings of the Ford Figo are already underway, and many prospective buyers have started getting SMSes from Ford Dealers here in Mumabi, inviting them to book the Figo. The SMS also says that the deliveries will start after the 16th of March. We at DWS cant wait to get our hands on to the Figo, and do a proper test drive.  You can scroll all the way down to the Related Stories section to read more articles from DWS AutoIndia about the Ford Figo.
Ford Figo petrol Duratec Prices (ex-showroom, Delhi)
Ford Figo 1.2L Duratec LXi – Rs. 3.6 Lakhs
Ford Figo 1.2L Duratec EXi – Rs. 3.85 Lakhs
Ford Figo 1.2L Duratec SXi – Rs. 4.20 Lakhs
Ford Figo 1.2L Duratec Titanium – Rs. 4.50 Lakhs
Ford Figo Diesel Duratorq Prices
Ford Figo 1.4L TDCi LXi — Rs. 4.5 Lakhs
Ford Figo 1.4L TDCi EXi — Rs. 4.75 Lakhs
Ford Figo 1.4L TDCi SXi — Rs. 5.15 Lakhs
Ford Figo 1.4L TDCi Titanium — Rs 5.45 Lakhs
The company currently sells the Ford Endeavour SUV, Fiesta small sedan and the Ikon budget sedan in India. The last small car from the company was the Ford Fusion hatchback which was priced uncompetitively and consequently never took off. The Figo is the company's first serious attempt to capture a substantial share of the booming small car market in India, currently dominated by Maruti Suzuki and Hyundai, with new entrants Volkswagen Polo and Chevrolet Beat making their intentions very clear. Read Read our Chevrolet Beat road test / review