Ford India has organized a driving awareness initiative as part of its Driving Skills For Life (DSFL) programme to emphasize safe driving habits.
As part of the initiative, the company launched 'First Gear', a book guide for new car buyers that promotes safety by inviting users to take a digital pledge available on Ford India's Facebook community page.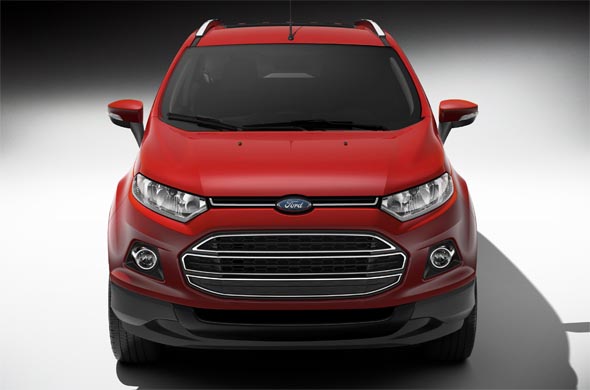 The digital pledge involves choosing one of the twelve pledges such as wearing seat belts, maintaining tyre pressure, carrying less weight in the car, using rear view mirrors and using the right gears etc. Once you choose the pledge, you can earn badges and also win 'I Drive Safe' stickers.
"We have always considered it our responsibility not just to produce safer cars, but also to ensure more responsible driving on the roads," said Michael Boneham, president and managing director of Ford India. He added that India has one of the highest motor vehicle injury and fatality rate in the world and we believe driver education and refreshment through programs such as Driving Skills for Life can help improve the situation.
Ford India started the DSFL programme in 2009 and has so far trained 4,500 drivers across India. For this year, the company plans to host the programme in Ford dealerships located in tier II cities such as Ajmer, Chandigarh, Guwahati, Jaipur and Mehsana apart from metros such as Delhi, Mumbai, Chennai and Bangalore.
Alongside the launch of the digital pledge, the company has also initiated 'Train the Trainer' (TTT) programme wherein, it trains its employees to spread the DSFL message. "Involving our employees is an important step for taking the DSFL to greater heights," Tom Chackalackal, executive director for Manufacturing, Ford India said.
He added that by training all these new trainers, Ford India will be able to create more DSFL ambassadors to foster stronger relations with its customers, build a stronger understanding of cars among them and, more importantly, promote driving skills that make our roads safer.
As per the International Road Federation estimation a total of 1,19,860 road fatalities were reported during 2009 in India and as per Ford, nearly 13 people die every hour on Indian road and more than 25 people get injured as a result of motor vehicle accident in India every six months.
DSFL is a good initiative by Ford India as the country looses thousands of its population in road accidents every year. It would help bring awareness on how safe driving can help people avoid injuries and fatalities in road accidents.