Hyundai as a brand has been present in Indian market for over 2 decades. Since its launch, it was grown into the hearts of many Indian customers and is currently the second-largest car manufacturer in India. This South Korean car manufacturer entered the Indian market in 1996 and launched their first product Santro in 1998. Since then, Hyundai has not shied away from offering new and interesting products to Indian customers. While most of them performed well in the market, some of them did not. Here we have a list of Hyundai cars and SUVs that were once available in the market but, now people rarely remember them.
Hyundai Getz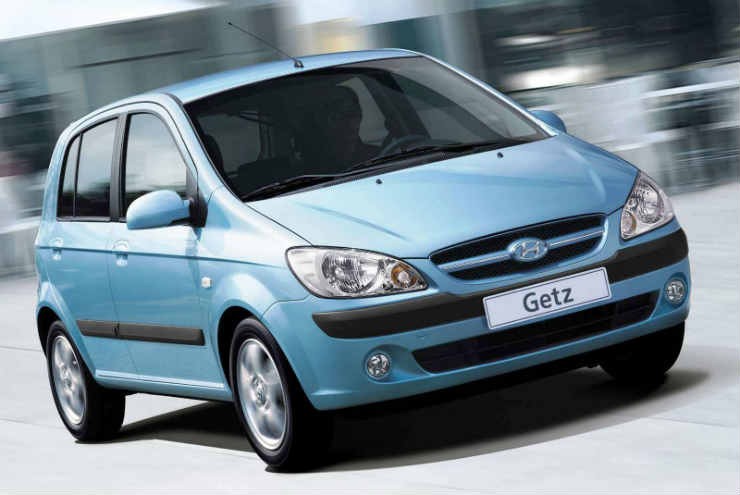 Hyundai launched Getz back in 2005. This was available with both petrol and diesel engine options. The car had an interesting design and the 1.5 litre turbo diesel engine was the one of the most powerful of its time. It generated around 100 bhp and 235 Nm of torque. The sales of this car started going down after the launch of Marui Swift in the market.
Hyundai Accent Viva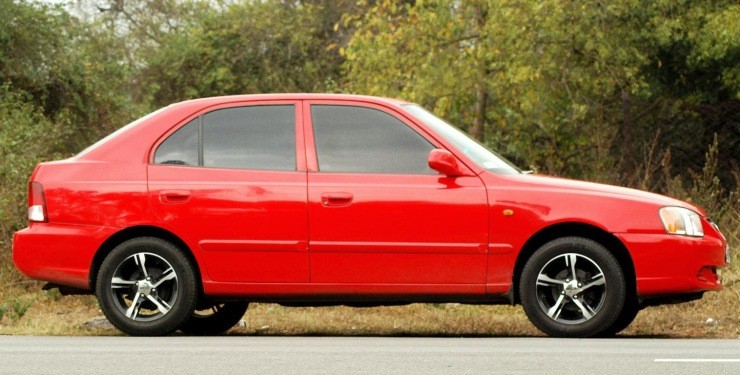 It was an extremely popular mid-size sedan from Hyundai in India. Even today, you may find some well-kept examples of this sedan on the road. In order to make this car appealing to more people, Hyundai launched a notch-down version of the Accent called the Accent Viva. The Accent Viva came with a 1.5-litre diesel engine and was made affordable for the masses.
Hyundai Elantra fourth-generation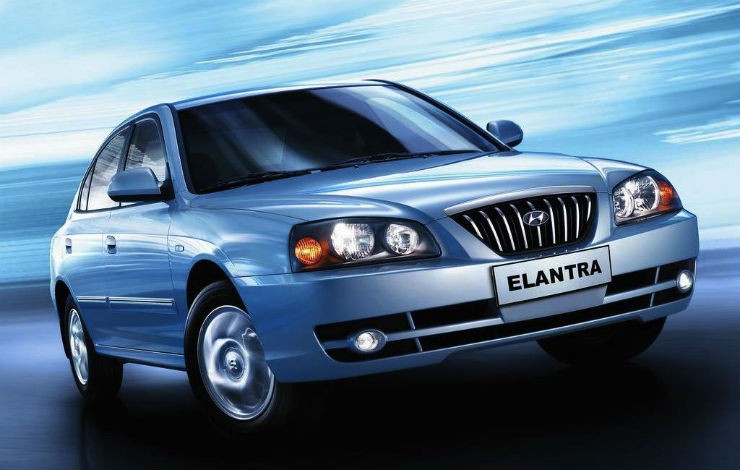 Elantra was one of the premium sedans from Hyundai which had received several updates and facelifts. Currently the sixth generation Elantra is available in the market. The fourth generation Elantra was launched with high expectations however it didn't perform very well.
Hyundai Sonata Gold
Sonata was a luxury sedan from Hyundai and it was the most expensive Hyundai sedan sold in the Indian market. The Sonata Gold's main attraction were those Mercedes-Benz E-Class inspired headlamps. It also did not perform very well as it had to compete with the likes of Honda Accord and Toyota Camry.
Hyundai Sonata Embera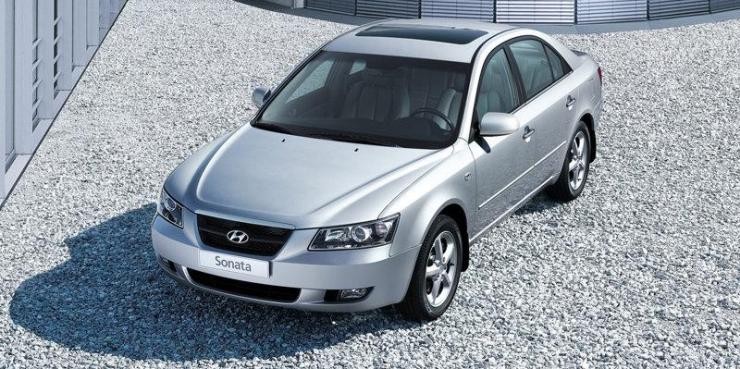 Hyundai launched the Sonata Embera in place of Sonata Gold. The car looked much more modern and even offered more features than before. However, people did not even consider Sonata as an option mainly because of its steep pricing. It performed worse than the Sonata Gold.
Hyundai Sonata Fluidic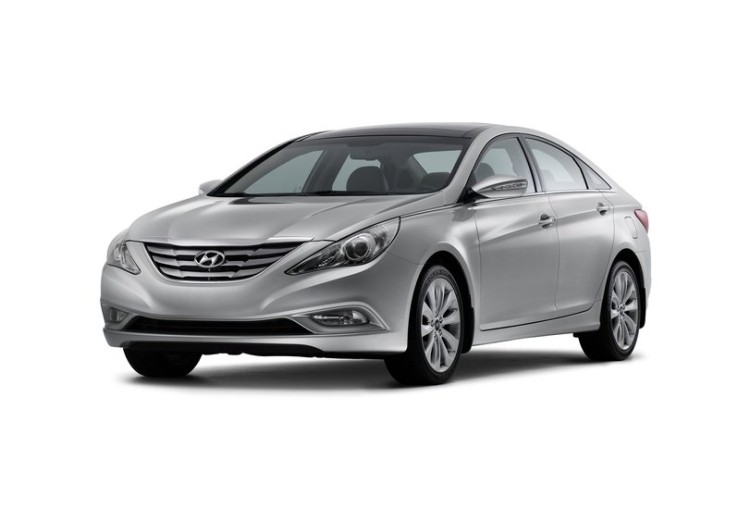 Hyundai did not simply stop with Embera, they tried to make Sonata a popular model among buyers one last time and launched a new generation back in 2012. Just like the previous generation model, this one also had an expensive price tag and that simply pushed people away. In 2012, the Sonata Fluidic came at a price tag of Rs 18 lakh.
Hyundai Tucson first-generation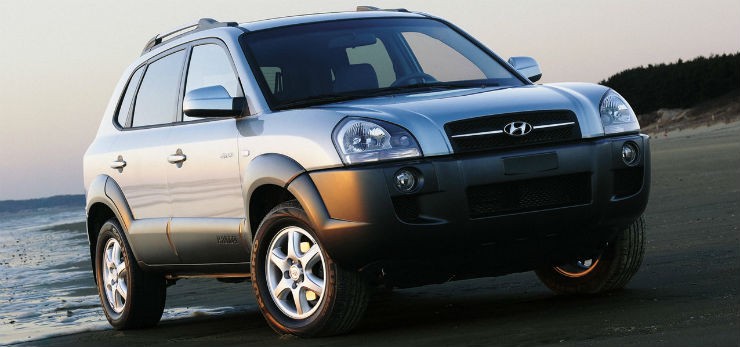 We currently have the latest generation Tucson in Indian market. The SUV was first launched in 2005. When Hyundai launched this SUV, Indian market was not matured for a luxury SUV. It was not a time when SUVs were popular among buyers. This along with a hefty price tag were some of the reasons why Tucson did not perform well. The design of the first-generation Tucson was very odd and bulky and we feel that could also have been a reason.
Hyundai Terracan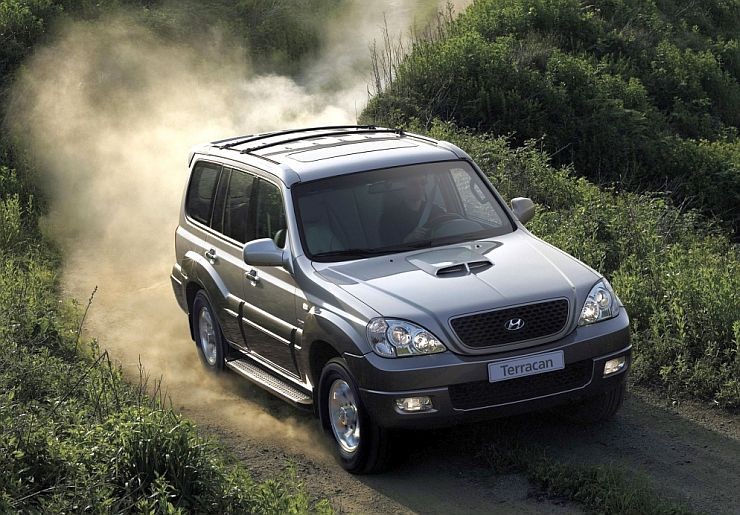 Hyundai launched Terracan to compete with Ford Endeavour and Toyota Fortuner in India. How did it perform? Not very well. The Terracan was loaded with features like the AWD system and was built on a ladder-frame chassis. It was a full-size SUV and came with a powerful 2.9-litre diesel engine which produced 148 Bhp of power and a peak torque of 343 Nm.
Hyundai Santa Fe 2nd-generation
Hyundai Santa Fe 2nd generation was launched in India as a CBU. It was  a time when  people did not consider Hyundai as brand when it comes to SUVs. They were still looking at Hyundai as a manufacturer who knowns how to make small cars like Santro. At that time, Santa Fe offered the same features as Toyota Fortuner but, Hyundai Santa Fe was overpriced.
Hyundai Santa Fe 3rd Generation
The 3rd generation Santa Fe performed better when compared to 2nd generation. The fluidic design and long list of features did attract decent number of buyers however, it could never match the market share of Toyota Fortuner which is still ruling the segment despite being extremely expensive.