Here are a few quick pointers about the August sales of premium hatchbacks. Swift production ramped up, so it sold most at over 7,500 cars. New launch, Etios Liva, only grew by 10%. The i20 lost a little ground further, with the Ford Figo breathing down its neck. The Polo continues to languish. So what does these trends point to?
The premium hatchback is probably the most fast-changing segment, in terms of how propositions of different cars stack up against each. With the Jazz price cut, and the imminent entry of Honda Brio, buyers are going to find it even more difficult to decide between various options.
Here are 5 conclusions that potential buyers may find useful as they evaluate their options in the next few months.
Swift most attractive option, but only if you wait for 4-6 months
The production problems for Swift are not going away in a hurry, and the backlog of orders keeps building up. When the Swift launched last month, the bookings were 30,000, and now they have gone past 90,000. In fact, dealers have stopped taking fresh bookings, with waiting period in some cases going up to ridiculous 9 months.
Maruti is ramping up capacity, but production in September has also been well below target. So unless you are ok to get your new car after 6 months, Swift is not an option for those who want to buy earlier.
Etios Liva not quite a hit, at least in petrol
With August sales at 2,800 units (10% higher over previous month), the Liva petrol didn't quite make a big impression on the buyer looking for a big car, with a Toyota badge. The car has been around for 2 months now, and last week, Toyota launched the diesel Liva at Rs 5.4 lakh.
Since diesel is what most buyers are opting for, the Liva might see a surge in buyer interest this month and the next.
Ford Figo is asking tough questions from i20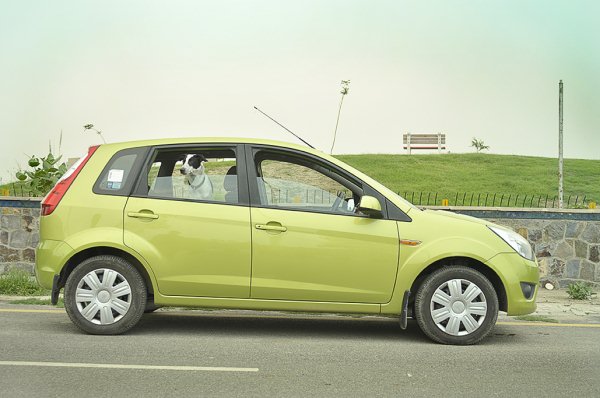 In August, Ford Figo sales were almost the same as i20 (which has been the best-seller after Swift for a long time in this category). Figo sold about 5,200 while i20 around 5,375 units. The big difference: while Figo is facing capacity constraint, and hence the drop in sales from previous months, the i20 is not.
Buyers are settling around the idea what Figo is very good value-for-money proposition, especially the diesel Figo (which accounts for almost 80% of the Figo sales). The i20, on the hand, while a good-looking, well-built, loaded with features, spacious car, is a more expensive buy.
The i20 will have to improve its value-for-money proposition if it wants to prevent the Figo to chip away at its sales.
Jazz could threaten Polo once production picks up
Polo sold almost 25% less than July, dropping to 2,615 units in August. Polo has occupied a niche of a well-built car from a premium strong brand, which is good to drive but expensive.
The Honda Jazz, after the price cut offers all of that, and it is strong value-for-money proposition. The car that will come under pressure the most will be the Polo. The Jazz currently faces capacity constraints till October, so it sold only 600 units in August. But once that is tackled, the Jazz could push Polo in the league of Fabia, Punto and Micra, which sell only about 1,000 cars a month.
And then, there is the launch of the Honda Brio. It could upset relative value across brands in this segment if Honda prices the car aggressively. What do you think? Share your views!
July-August 2011 premium hatchback sales
[table id=198 /]