There are some cars which are absolutely droolworthy and could easily make it to the Indian market, but won't because the carmakers feel they are too niche or won't really generate the volumes. Here is a choice of four such vehicles we've seen in the past few months, that have generated quite a buzz in the Indian market, but whose launch is still undecided.
Tata MegaPixel Concept
The Tata MegaPixel concept car was showcased at the Geneva Auto Show this year, and is a Range Extender – a hybrid between an electric car and a petrol car. The MegaPixel is a spacious four seater that looks completely futuristic.
Tata claims the MegaPixel can go up to 900 km on a single charge of its lithium-ion battery pack aided by a 325 cc single cylinder petrol engine that charges the battery on the move, while an overnight charge gives the car a full charge. Charging is by an inductive plate located in a garage or house.  It has four electric motors driving each of the four wheels. It can also travel about 100 km on only electric power. Top speed of the MegaPixel is 110 kmph, with a fuel efficiency of about 100 kmpl of petrol!  The Megapixes is longer and wider than a Tata Nano.
Tata should launch the MegaPixel as soon as it can, because the market for hybrids and electrics is opening up. The Mahindra Reva NXR is likely to grab the first mover advantage here.
See more: Tata MegaPixel showcased at Geneva Auto Show 2012 
Mahindra Bolero Attitude
The Bolero Attitude is a customized Mahindra Bolero. We wish this was a vehicle that can be bought off the shelf. To get a Bolero Attitude you need to first buy a regular Bolero from Mahindra and then spend Rs. 4.5 lakh additionally to get it customized by Mahindra.
The Attitude is a two-door, two-seater lifestyle SUV that really looks the part. It is powered by a 2.5 litre common-rail diesel engine that puts out 97 bhp of power. The Attitude comes with a six-month additional warranty. However, the price point including the cost of customization and that of a new Bolero is too steep, and we wish this vehicle was manufactured and sold directly by Mahindra itself. The four-door variant of this can also be ordered, called the Stinger.
Also see: How to give your Bolero some Attitude 
Swift Sport
The Suzuki Swift Sport is one car that can really do the Swift's styling some justice. The Swift Sport sold in Europe is a limited edition variant with a 1.6 litre engine. It puts out 136 bhp of power compared to just 86 bhp of the normal 1.2 litre petrol Swift.
We wish Maruti brought this car to the Indian market and offered it as a limited edition hot hatchback here, to effectively compete with the Skoda Fabia 1.6 or Volkswagen Polo 1.6. If not the 136 bhp engine, which would be truly desirable, Maruti could also easily bolt in one of the local higher-powered petrol engines such as the SX4's 1.6 litre petrol engine or the Maruti Ertiga's 1.4 litre engine.
However, this car is not likely to be brought in soon because the price and volumes won't be good enough for Maruti. As it loses out on excise benefits, it will be priced at least above Rs. 7 lakh, making it too expensive and unviable for Maruti.
Also see: Maruti may consider Swift Sport for India 
Jeep Cherokee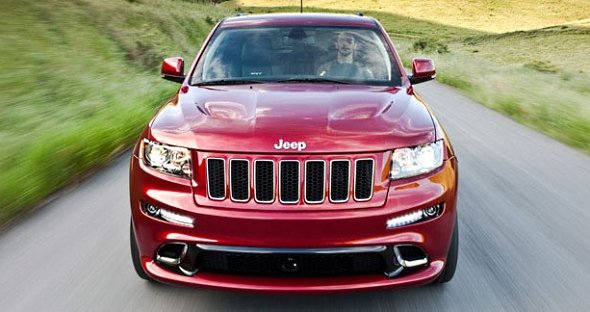 The Jeep Cherokee is an iconic Jeep vehicle in the U.S. It is a vehicle that originally turned the spotlight on mean SUVs for off-roading. Fiat, which currently owns the brand, is reportedly considering the vehicle for the Indian market.
If the Cherokee does come to the Indian market it will be priced at about Rs. 40 lakh and compete directly against the Audi Q5 and the BMW X5. The Cherokee will likely pave the way for other Jeep brands such as the Patriot, Commander and Compass to also drive in. If the Cherokee is launched in India it will probably come with a V6, 3-litre diesel engine that puts out 237 bhp of power and about 550 Nm of torque with the Quadra-Trac II 4×4 system.
The Cherokee is an iconic brand and should be able to grab a sizeable chunk of the luxury SUV market if and when it does come in. It's expected sometime next year.
Also see: Fiat may launch Jeep Cherokee in India