With the launch of Etios Liva, Toyota now has comprehensive presence in what Sandeep Singh, deputy MD (Marketing), Toyota Kirloskar Motors, calls the B-hatch segment of the market. Add Etios to it – in the B sedan segment—and almost 38% of car buyers in the country fall in this segment.
This segment includes buyers of the Wagon R at one end (in the premium hatchback segment) and the Hyundai Verna or the Volkswagen Vento buyers at the other end.
Targeting the B-segment
Toyota aims to sell 20,000 Etios Livas and Etios each over the next 6 months. That's a total of 40,000 cars, or about 6,500 Etios and Etios Liva every month. Given that it has already sold 20,000 Etios', Toyota should not have difficulty meeting its rather modest targets. These targets were probably shaped more by production constraints than market estimates or sales potential of the cars.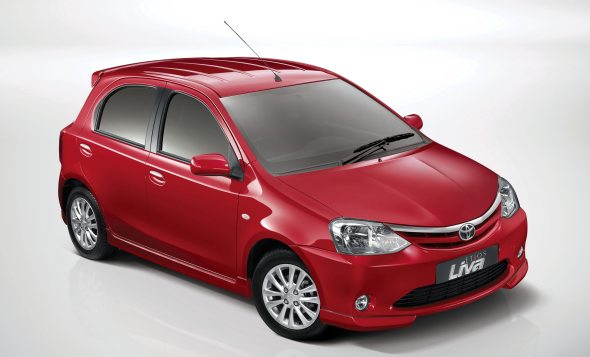 With a big push by Toyota in this segment, what does it mean for buyers?
What Toyota expects in sales in the next 6 months is not going to make a big impact in this segment. Every month, about 80,000 cars are sold in this B-segment. Out of this, Maruti Suzuki Swift and Swift Dzire together notch up sales of about 20,000 cars a month across all variants. That's almost 25% of the market share. And Hyundai sells more than 7,000 i20s every month while Ford sells close to 6,000 Figos per month. Add the Hyundai Verna and the new Ford Fiesta, and you can see that Toyota will face competition.
So, on surface, Toyota's numbers don't look like changing the game much. In the short term, it won't.
Beyond the first six months
Things could however get very interesting once Toyota can resolve its production constraints and ramp up production volume to levels beyond 6,500 a month. This could have interesting fallouts then.
Prediction # 1
Liva's J and G variant price of Rs 3.99 lakh and Rs 4.59 lakh will put serious pressure on smaller hatches like Wagon R and i10. Read our story: Etios Liva compared with small and premium hatchbacks
They would need more to justify their existence. And we know what that means—good deals.
So the next time you walk in to Maruti or Hyundai showroom to check out Wagon R/i10, just let them know Liva too is on your wish list. Let them fight harder for your business.
Prediction # 2
Liva has the potential to make life really difficult for new entrants like Nissan (read Micra) that doesn't have a big track record or big dealer network. We will be closely tracking sales of some of these low-volume cars like Fiat Punto and Nissan Micra. If they fall below threshold of 1,000 units per month, you should better be sure before you put money on them.
Prediction # 3
While Swift, Polo and i20, should continue to sit pretty with their premium/sporty proposition, higher end versions of Liva will put Ford Figo under pressure. Like Liva, Figo too promises bang for the buck. We expect some new good deals from Ford Figo to keep buyer interest strong with this hatchback.
Prediction # 4
We could see a trend towards reducing the features list in certain models by other car makers to make them cheaper. Toyota's Sandeep Singh says they have carefully chosen features that buyers really want and have provisioned them. Many, including CarToq members, are skeptical whether removing power steering was a good move by Toyota.
But then, Toyota has an enviable track record of going against prevailing trends and succeeding—who would have thought it would make its debut in India with a 1970s ambulance, Qualis, and make a big impact.
Whichever way you look, Liva—and Etios—should have a positive impact on the market, from buyer's point of view.