Ford India plans to launch seven new cars in India between now and 2015. Michael Boneham, President and MD, Ford India had told CarToq that there will be seven new car launches during a recent interaction but didn't reveal what the launches would be.
So we decided to do some digging through Ford's portfolio of vehicles and develop a list of cars that are likely to come to the Indian market. This list also includes a concept car that Ford showcased this year at Geneva. Let's a take a look at these cars:
Ford EcoSport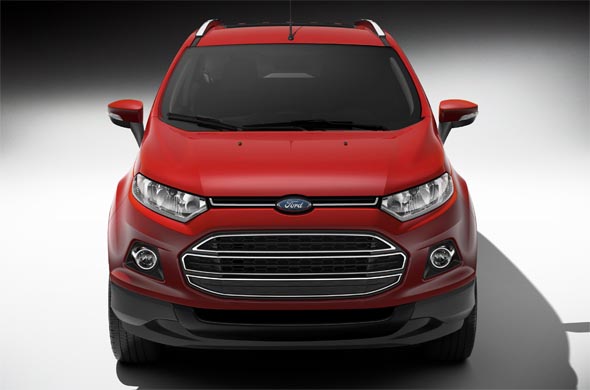 Ford's much anticipated compact SUV, the EcoSport is expected to hit showrooms by early 2013. The EcoSport will be a sub-four meter SUV with five seats and decent luggage space (346 litres). The EcoSport has a distinct wide radiator grille and sharp looking headlamps.  It has typical SUV design cues such as muscular wheel arches, high ground clearance and a spare wheel mounted on the tailgate. Also read: Ertiga vs. Ecosport vs. Duster: Compact SUV/MPV comparison
It will be powered by a 1-litre, 3-cylinder EcoBoost petrol engine that makes 118.4 bhp (120 PS) of power and 170 Nm of torque. The diesel version may have a 1.5-litre motor borrowed from the Fiesta diesel sedan. The EcoSport is expected to come with features such as ABS, ESP, Traction control, hill launch assist, a smart start (engine start button), steering mounted controls Bluetooth connectivity and voice activated controls.
The compact SUV is expected to be priced in the range of Rs. 7 lakh – Rs. 10 lakh and will take on the Premier Rio and the upcoming Renault Duster.
Fiesta hatchback
Ford has been tightlipped about the launch of the hatchback version of the new Fiesta. Boneham told CarToq that Ford could think about it later depending on the market conditions, but remained non-committal about a definite launch.
The Fiesta hatchback is identical to the Fiesta sedan right up to the C-pillar. It is presently sold in Europe and North America. After gauging the market's reactions to the Ford Fiesta sedan, Ford will consider the hatchback. In terms of positioning, the Fiesta hatchback has a narrow gap to fill – just above the Figo and below the Fiesta sedan, though in terms of pricing it will clash with the Fiesta Classic sedan. Also read: Is the Fiesta Ambiente more value for money than the City Corporate and the Vento Trendline?
Yet, there is a market for hot hatchbacks and large hatches. Unfortunately, other cars that have tried to survive in this price segment haven't done too well, like the Honda Jazz and the Chevrolet SRV. The Fiesta hatchback could slot in at about Rs. 5.5 lakh to Rs. 7 lakh.
Ford Focus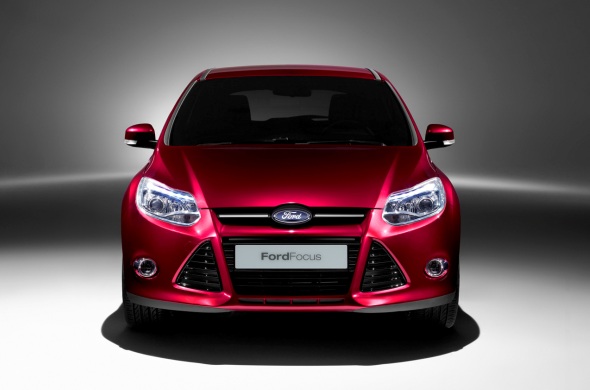 Another segment where there is intense action is the segment where the Skoda Laura, Chevrolet Cruze, Volkswagen Jetta, Honda Civic, Toyota Altis, Hyundai Sonata and Renault Fluence compete. These cars are priced in the range of Rs. 12 lakh to Rs. 18 lakh. This market is ripe for the Ford Focus, which is a car that Ford has been mulling over launching for quite a while now.
The Focus is a sedan much larger than the Fiesta, but slightly shorter than the Mondeo. The 2012 Focus follows Ford's family design theme, but has a very sporty looking front with a large air dam and muscular fenders.
We expect the Focus to come in two petrol engine variants. The Duratec 2.0-litre Ti-VCT GDi petrol engine puts out 168 bhp of power while the Duratec 1.6-litre Ti-VCT engine puts out 123 bhp of power. The engines are expected to be mated to a five-speed manual transmission or a six-speed Power Shift automatic transmission. It is expected to come with features such as active park assist, blind spot information system, keyless entry and an engine start/stop button. The Focus is expected to be priced in the range of Rs. 12 lakh – Rs. 15 lakh.
Ford Mondeo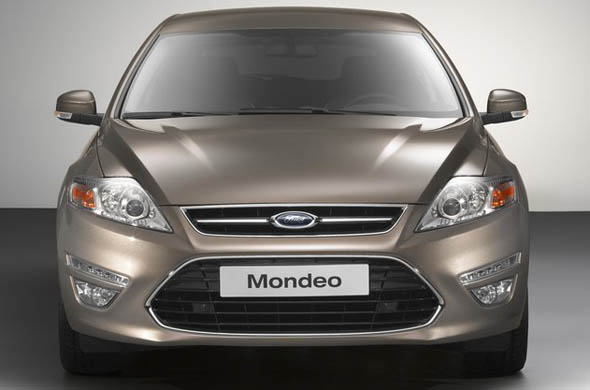 The Ford Mondeo was launched in India way back in 2001 and even won a few awards? Sadly, the car never caught the fancy of the Indian car buyers back then. It was priced out of the market at that time and after a couple of years of dismal sales, Ford pulled the car from the market.
If the Mondeo was around now, it would probably do very well. It will have cars like the Skoda Superb, top-end Skoda Laura, Honda Accord, Maruti Kizashi and Honda Accord as its competition. Ford has a new Mondeo that is likely to debut worldwide in 2012. That's why we believe India too could get the new Mondeo, with both petrol and diesel engine choices.
Engine options are likely to include a 1.6-litre EcoBoost turbo-charged petrol engine and a 2-litre TDCi diesel engine. The Mondeo is supposed to have many eco-friendly technologies such as regenerative braking and a start/stop system.
The Mondeo follows Ford's "Kinetic design" theme. If you look at the tail-lamps you'll find them very similar to the new Fiesta sedan, and the swept back headlamps and trapezoidal grille, all add to the car's looks. The Mondeo may be on the cards for in India late next year. The car may be priced between Rs. 18 lakh and Rs. 20 lakh.
Ford new Endeavour
The Endeavour has long been in the Indian SUV market and feels a bit outdated when compared with the segment leader, the Toyota Fortuner. In the coming years, Ford will launch an all new Endeavour based on the 2012 Ford Ranger pick-up that the company showcased at the 2010 Sydney Motor Show. Also see: Ford Endeavour 4×4 AT video review
The long and high-raised hood makes the Ranger a tough-looking SUV, giving it a masculine stance and if the design is carried over to the new Endeavour it will have a stronger road presence than the current model. The interiors of the new Endeavour can also be expected to have a completely new dashboard, new central console layout and overall a more spacious cabin than the present model.
It is yet to be known whether the new Endeavour will come with a new engine or use the same engines as in the current model. At present, the Endeavour is offered in both petrol (2.5-litre, 141 Bhp) and diesel (3-litre, 153.8 Bhp) in 4×2 and 4×4 versions. Read more: Ford Endeavour 4×4 AT road test and review: Bucking bronco
Ford Small car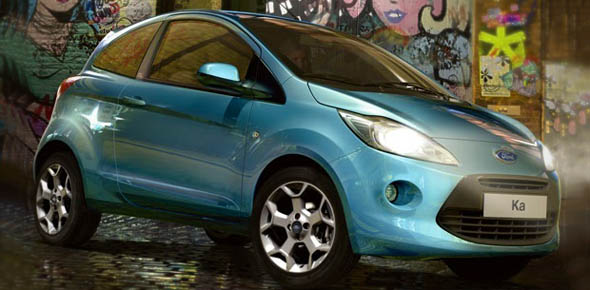 Ford is planning to launch a small car which is speculated to be positioned below the Figo which at present is the brand's cheapest offering in India. The upcoming small car may have to be built from scratch and may take design cues of the Ford Ka small car sold in foreign markets.
There are no details about the engine specifications and features expected in the upcoming Ford hatchback. However, since fuel economy, competitive price, space, comfort and low maintenance costs are the key factors that buyers seek in the small car segment, expect the Ford small car to be built based on these very attributes. The small car may have a price tag of around Rs. 3 lakh- Rs.3.5 lakh and if launched, will compete with the Maruti Suzuki Wagon R, Hyundai Eon and Chevrolet Beat.
Other likely vehicles for India
The above six vehicles are most likely to see an India launch in the next three years. As for the other three vehicles that Ford may bring into India, we can only speculate based on the way they will fit into the Indian market.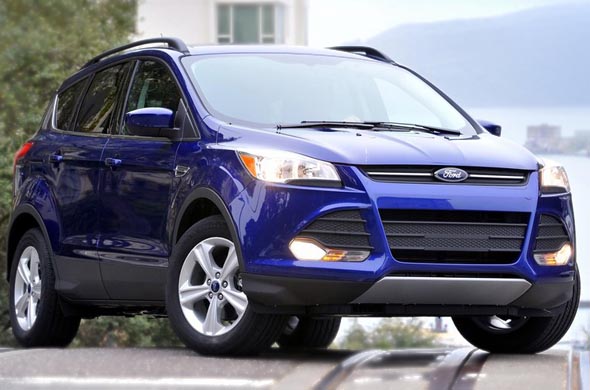 Of these, one SUV that is quite suited for India is the Ford Escape. The Escape is smaller than the Ford Endeavour and will make for a nice compact SUV. It could compete well with the Honda CRV, Skoda Yeti and Chevrolet Captiva. Unfortunately, it doesn't have a diesel engine choice in its present form in North America, but given Ford's global diesel power train line-up, it shouldn't be too difficult for Ford to squeeze one in.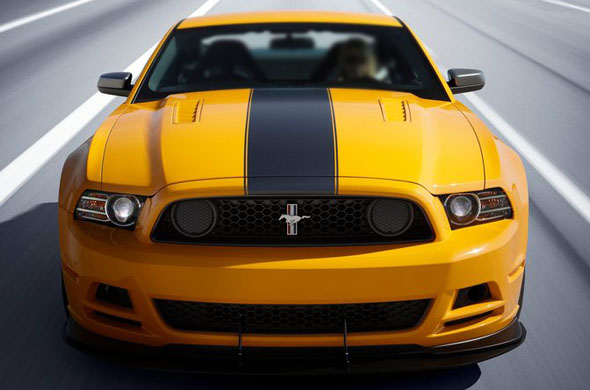 When General Motors brings in the Chevrolet Camaro next year, expect Ford to also import the Mustang, the Camaro's arch rival. The Ford Mustang will most likely come to India as a completely-built unit import and cater to a market of successful young businessmen, luring them away from Porsches, BMWs and Mercedes cars.
The Ford Mustang will likely be powered by a 3.7-litre V6 TiVCT petrol engine that puts out about 305 bhp. The Mustang also has a choice of 5-litre and 5.4-litre V8 engines, with power output ranging from 400 bhp to 550 bhp. That may be a little too much for the Indian market, though.
When launched in India as a fully-built import, prices will be between Rs. 28 lakh to Rs. 30 lakh. For those looking for the raw power and iconic looks of the Mustang, this will be quite an irresistible deal.
At Geneva, Ford also showcased an MPV, the Ford B-Max with sliding rear doors and absence of a B-pillar. The B-Max will see a global debut in 2012, and could be well-suited to India as well, given it shares many of its components with the new Fiesta.
Looks like interesting times ahead for Indian buyers, with at least four of these cars if not all of them likely to make it to India before 2015.