With the slowing down of demand for cars, the gap between the best-selling premium hatchbacks (Swift and i20) and the rest is widening.
Though the Swift saw a drop of 26% in sales in June due to the strike at the Maruti Suzuki factory, it still stayed number one in the segment. And the i20 also comfortably maintained its number 2 position among hatchbacks with a price of Rs 5 lakh and above.
The demand for Swift continues to be strong, despite a newer version coming out next month. The Swift sold almost 9,500 units while the Hyundai i20 sold more than 7,100 units.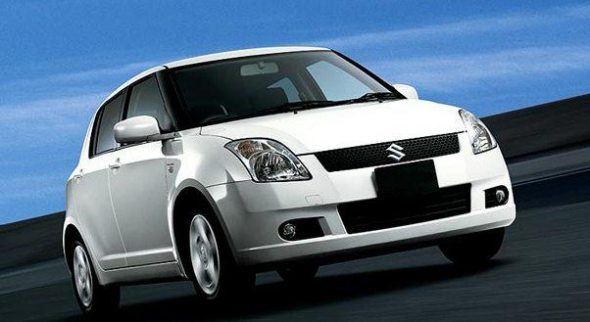 The story for the rest of the hatchbacks tells a different tale however. While the Figo stayed at previous month's sales figures (5,700 units), it has been steadily dropping volumes in the last 6 months. Read our story: Ford Figo faces slowdown in sales.
The sales of the Volkswagen Polo dropped by more than 23% to little less than 2,700 units. All the others, Fabia (6%) and Punto (11%) also dropped a bit in June. Micra gained slightly in June (3%).
The differences are easier to understand when you look at the performance of the Swift and the i20. The Hyundai i20 has been consistently selling an average of over 7,100 cars in the past six months, while the Swift has been selling over 11,200 cars on average in the same time.
In that same period, the Figo has dropped in sales from 8,600-plus in January to about 5,700 in June. In fact, the Figo was in the No.2 spot from January to March, but lost out the Hyundai i20 after that.
It is evident that buyers are shifting to cars with better value-for-money propositions. The Swift and the i20 are very strong on that count. The Figo also scores very well on that count, and that explains its swift rise (pun unintended) to the number three spot in the last 3 years. But Ford has some work to do to improve the value proposition further to tackle the slowdown in sales momentum for the Figo.
Let's wait for the July sales data when the Toyota Liva numbers show up. The Liva potentially has a strong value-for-money proposition. And the company has got off to a good start, with over 3,000 bookings in the first week for the Liva.
Being from the Toyota stable, the Liva is likely to shake things up a little on the sales chart at least for the first couple of months. But then we also have the new Swift next month. Buyers couldn't have asked for more.
Source: Team-BHP, Industry data