Fiat India has officially announced that it will offer Ground Clearance Kit for existing Punto and Linea owners.
The ground clearance kit, however, is not applicable for Linea T-Jet variants and 2012 Punto and 2012 Linea cars. The ground clearance kit can be bought and fitted at nearest Fiat Authorized Service centre but it may take a week for the service centre to procure the kit. This is because, the service centre will have to place an order and Fiat India will then ship them the kits which takes some time.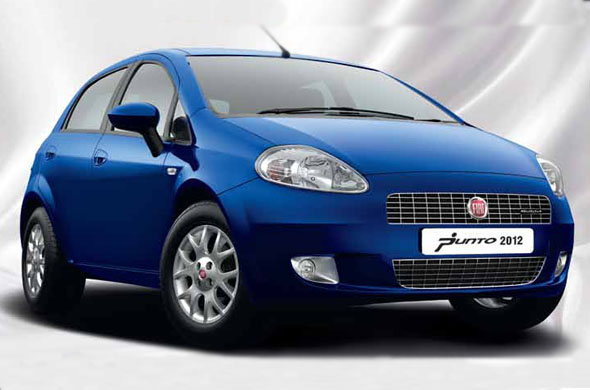 CarToq spoke to a Fiat dealer who was aware of the ground clearance kit said they are waiting for an official word from Fiat. The dealer added that Fiat may likely inform Punto and Linea owners about the ground clearance kit in the next couple of days.
Cost of Ground Clearance Kit
The cost of ground clearance kit for Punto petrol variants and Linea petrol and diesel variants is Rs. 10,899 while that of the Punto diesel is Rs. 11,900. Labor costs and miscellaneous charges are not included with the ground clearance kit costs. Adding labor costs, it may take around Rs. 12,000 – 13,000 to install the ground clearance kit.
How much increase in ground clearance after installing the kit?
The ground clearance kit will increase the Punto's ground clearance from 173 mm to 185 mm, the Linea diesel's ground clearance from 161 mm to 185 mm and Linea petrol's ground clearance from 165 mm to 185 mm. The Linea owners will get the maximum benefit out of this ground clearance kit installation since the Punto's existing 173 mm is sufficient enough to tackle Indian bad roads.
Benefits of high ground clearance
An increase in ground clearance will give peace of mind to commuters who encounter bad pot holes and rough roads daily. It will also help owners tackle poorly maintained roads and oversized speed breakers especially when the car is fully loaded with passengers and luggage. An increase in ground clearance will also help in driving through water-logged areas during the monsoon without causing too much trouble.
Will the increase in ground clearance affect handling?
Yes, it may slightly affect the handling if you are an enthusiastic driver. However, for daily commuting there will not be noticeable changes in the handling characteristics of the car.
We think this is a good move of Fiat's part too allow existing owners of the Fiat Punto and Linea to benefit from a key feature that's being offered in the latest Punto and Linea. It should be worth procuring this kit from Fiat.