General Motors India (GM) is betting big on alternative fuel powered vehicles. GM, will launch 6 new vehicles with 14 variants including LPG and CNG powered cars in India with the help of SAIC (Shanghai Automotive Industry Corporation).
Sumit Sawhney, vice-president, sales and marketing, GM India was quoted by the Hindustan Times saying that the company is keen on introducing LPG and CNG powered engines on their vehicles, apart from petrol and diesel engines. This hints that upcoming commercial vehicles from GM India could also have LPG/CNG variants. Also read: General Motors India to launch 6 new cars in the next 2 years
GM India, a joint venture between GM and SAIC, had previously announced its plans to launch six new vehicles by 2012, including three small commercial vehicles and two passenger cars. The company already offers LPG on its small cars the Chevrolet Spark and the Beat. The need for alternative fuel-powered vehicles in India is increasing owing to a rapid increase in petrol and diesel prices.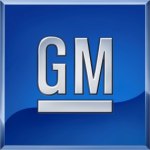 Though buying a CNG/LPG car initially requires a higher investment, the lower running cost and better mileage tempts several buyers. For instance, CNG costs about Rs. 29.30 per Kg in New Delhi, while LPG is priced at Rs. 35.03 per litre almost half of what the same amount of petrol would cost.
A CNG-powered car can travel almost 200-240 km on one cylinder (depending on the size of the cylinder and driving style), which works out to a cost of just Rs. 1.40 per kilometre, while an LPG powered car costs roughly Rs. 2.50 per kilometre. Therefore, the operational cost of cars driven by LPG and CNG is a mouth watering 30%-70% lesser than that of their petrol or diesel counterparts. This directly reflects in the sales volume of cars that are offered with LPG/CNG. Related: LPG, CNG cars in India: Quick guide
By 2015-2016, one out of five vehicles in India will run on gas (LPG/CNG) though this largely depends on the availability of cars with factory fitted LPG/CNG kits and CNG/LPG fuel stations across the country. GM India was at fourth position in Indian which has now been taken by Ford India since, Ford's market share rose to 4.81% due to the tremendous success of the Figo. On the other hand Chevrolet Beat which keeps the numbers coming in for GM has a market share of 4.4%. Also read: Going green and cheap: Should you pick LPG or CNG?
Alternative fuel powered products by GM India will help the company attract economy-conscious buyers. Even the country's No.1 car-maker, Maruti Suzuki offers CNG variants for 5 of its cars which comprises of the Alto, Wagon R, Estilo, Eeco and Sx4. On the LPG front, Maruti offers Wagon-R LPG, Omni LPG and M800 LPG. This significantly helps Maruti Suzuki maintain its market share despite 'cut-throat' competition in the small car market.
GM India is capitalizing on the need for fuel-efficient vehicles to capture a significant market share. The company is planning to launch its small car Beat with a 1.0 litre, 3-cylinder fuel-efficient diesel engine during the second-half of 2011. If priced aggressively, the Beat diesel will give other small cars a run for their money.