Remember the Bajaj RE60 that was showcased at the Auto Expo 2012? Or have you seen the Polaris range of off-road ATVs that aren't yet legal for on-road use? These vehicles qualify as quadricycles – a category of vehicles that are four-wheelers, but don't really meet safety and emission norms that a regular car complies with.
A committee of the Ministry of Road Transport is going to come out with norms for Quadricycles as a new vehicle category on April 23, 2013. This will allow vehicles like the Bajaj RE60 and Polaris ATVs to become road legal, allowing them to be used on regular roads, and be registered with the RTO.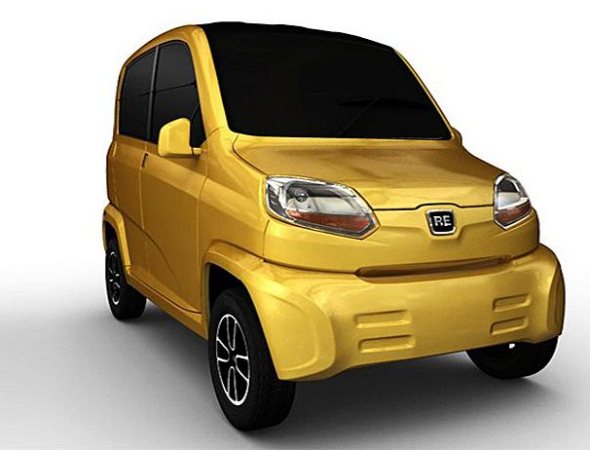 What is a quadricycle?
A quadricycle is a four-wheeler that isn't exactly a car. They are low powered vehicles that are not allowed on major roads and highways in other countries, and mainly used for recreational use and off-road use. In India, they are considered a step up from three-wheelers and do not need to meet the safety and emission norms that are in place for cars. This means, you don't get things like side impact beams, no seat belts, and no need for proper doors and windows as well. Also read: How safe are rear-seat passengers in India?
But you really don't save much on the price, as it will be only about Rs. 25,000 to Rs. 40,000 cheaper than a regular car. If you look at the Bajaj RE 60, it may be priced about Rs. 25,000 lower than the Tata Nano, which is currently the most inexpensive car to buy in India. So expect a starting price of about Rs. 1.2 lakh or so for the Bajaj RE60. The Bajaj RE60 does not meet the power (it has an engine based on the Pulsar motorcycle) or safety norms of a car (windows and seat-belts), so until now, its launch has been delayed. Polaris ATVs are anyway much more expensive, priced at over Rs. 2.5 lakh for entry-level models, so price advantage isn't really a function there.  Also read: India approves quadricycles, paves way for new vehicle type 
Why quadricycles may not be a good idea?
However, carmakers say that quadricycles are not a good idea for a number of reasons. One is the lack of safety norms for quadricycles as we have mentioned.
Secondly, emission norms are about four times higher for diesel and eight times higher for petrol models compared to cars that have to comply with BSIV norms. With carmakers having invested heavily in meeting emission standards, they feel such liberties with emissions are detrimental to not just the industry, but the environment as well.
Carmakers feel that making quadricycles a proper vehicular class to compete with regular road-going cars isn't a good idea for these reasons (and of course, such vehicles would eat into the market share of carmakers, at a time when the industry is hardly growing). Also read: Bajaj RE60 unveiling
What we think
While quadricycles may solve the purpose of probably replacing autorickshaws on Indian roads, as a slightly better alternative, they should not be marketed as passenger vehicles for personal use and for use on highways and major roads. With vehicular speeds and roads improving in India, it is prudent to also move towards vehicles with improved safety norms. In fact, we think ABS and airbags should be made mandatory in all vehicles. Proper crash-test safety ratings and use of seatbelts by all passengers should be made mandatory as well.
Allowing a class of vehicle that may be affordable to you as a buyer on purchase price, but not on safety or emission norms, is not really a wise decision, unless more stringent norms for quadricycles are brought in. India is a country that already has the highest accident death rate in the world, and unless we're looking at breaking our own record, it's high time we started thinking of safety as a primary factor in vehicle design, rather than just cheap purchase cost.
Share your thoughts on this. Hypothetically speaking, if you were given a choice between a Bajaj RE 60 at a price point of Rs. 1.2 lakh or a Tata Nano at Rs. 1.45 lakh ex-showroom, which of these would you pick as a safer and overall practical option?