Honda's Car India is working on an all-new sub-4m compact SUV, which will become their second vehicle in the segment after the WR-V. The popular segment saw the launch of two all-new products in the form of Hyundai Venue and Mahindra XUV300. With the high demands in the segment, Honda is expected to launch the all-new vehicle by 2020.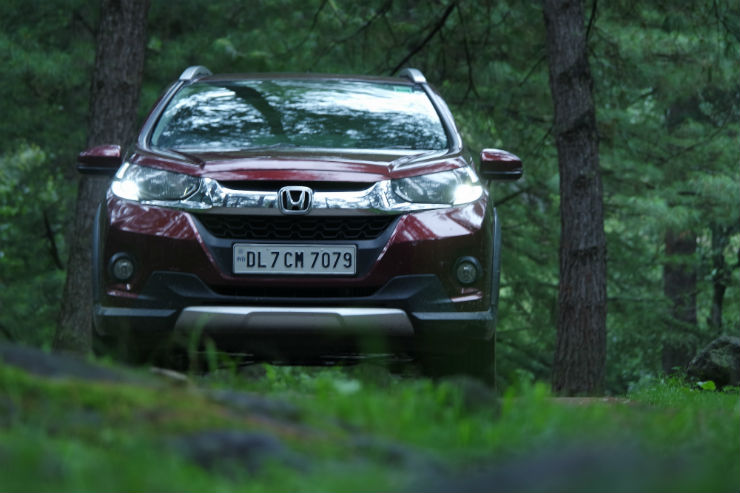 According to the report on AutoCar Professional, Honda is working on an all-new vehicle which will be their flagship product which will be showcased at the 2022 Auto Expo in the Indian market. Earlier, the vehicle was expected to be launched in 2021 but a new development has pushed the vehicle's launch.
The all-new car will be based on the new platform, which also underpins the Honda Amaze. The Honda Amaze is the best-selling car from the brand in the Indian market. Honda's all-new SUV will be positioned below the Honda WR-V in the Indian market and will become the most affordable R-V model in the Indian market. However, it is possible that the Japanese brand discontinues WR-V from the Indian market altogether. The Honda WR-V is the Honda Jazz-based crossover. However, the car is not as popular as its competitors in the market. A fresh approach in the design of the all-new car may prove to be fruitful for making Honda successful in the market.
As per the report, Honda is currently working to secure the suppliers for the all-new upcoming sub-4m SUV. The local suppliers will allow the brand to ensure a high rate of localisation, which in turn will enable the brand to price their product competitively in the Indian market. The Honda Amaze, which is currently the most successful Honda car in the sales chart gets over 90% localisation.
Expansive details of the upcoming car are not known yet but Honda is likely to offer a long list of features to counter the highly competitive rivals. Since the all-new vehicle will be launched well beyond the implementation of the BSVI norms in the Indian market, Honda may use the same engine options that will be available with the Honda Amaze in that time. Honda is one of the manufacturers who has announced that they will continue to sell the diesel vehicles in the Indian market even after the implementation of the new stringent emission norms. Honda Amaze is likely to get the updated versions of the 1.2-litre petrol engine and the 1.5-litre diesel engine soon. The platform sharing will also allow Honda to use the same transmission options that are available with the Honda Amaze. The Amaze is available with a 5-speed manual transmission with both petrol and diesel engine options. Also, both the engine options also get CVT automatic transmissions.