Honda Siel Cars India (HSCI) has postponed the launch preview of the Honda Brio small car scheduled for March 17th owing to the destructive earthquake and tsunami that struck Japan on March 11th 2011.
In a statement, HSCI has expressed its heartfelt condolences to all those who have suffered or lost their near and dear ones in this tragic disaster.
"In light of the recent devastating earthquake that hit Japan, causing massive damage to life and property, Honda Siel Cars India has postponed the Honda Brio India preview event scheduled to be held on March 17, 2011," the company said in a statement.
Earlier there were speculations suggesting the much-anticipated Honda Brio would be launched as soon as March 2011, with deliveries commencing only around September. However, the tragedy has put any hopes of a launch happening soon to rest. Related: Honda Brio launch in March 2011?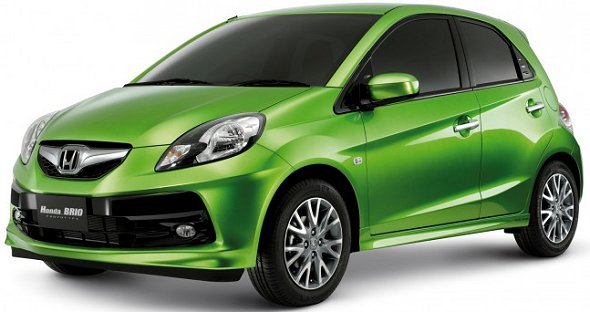 HSCI Vice-President Jnaneshwar Sen told Business Standard that though HSCI imports some engine parts from Japan, there is no cause to worry just yet as the company has a month's stock lying with them. Sen added that production will continue normally till one month, though HSCI is studying any possible damage to the plants of their suppliers in Japan.
Last week, Japan was rocked by a massive earthquake measuring 8.9 on Richter's scale triggering a powerful tsunami that left a trail of destruction and deaths. Currently, Japan is struggling to avert a nuclear meltdown at its tsunami-hit Fukushima power plant. The Japanese government has evacuated some 1.80 lakh people from within a 20 km radius around this plant that is currently leaking harmful radiations.
Fortunately, none of Japan's car manufacturing plants have been affected by last week's tsunami though some of the auto component suppliers' production facilities have been affected.
Toyota postpones inauguration of second plant in Bengaluru
Toyota Kirloskar Motors (TKM), the Indian wing of Toyota Japan, has postponed the opening its second production facility in Bengaluru due to tragic situation in Japan. TKM has invested Rs. 3,200 to build manufacturing plant meant for producing the Etios cars in the country. Also read: Toyota Etios road test
Business Standard quotes Shekar Viswanathan, TKM Deputy Managing Director, as saying, "The production in Japan has been stopped for three days [due to Tsunami attack] and we may face the ripple effect in April. Some suppliers are missing; some are not able to assess the exact scenario of their plants in Japan. Its a very confusing picture at this moment."
Maruti Suzuki postpones celebrations
Maruti Suzuki India (MSI), which began operations in India 27 years ago, is achieving a remarkable milestone of 1 crore vehicle production on March 15th 2011. But the company's chairman, R.C. Bhargava said Maruti Suzuki feels that it is not the time to celebrate because of the devastating earthquake and tsunami on march 11th in Suzuki's mother country, Japan.
When asked about if there are any problems in importing Maruti Suzuki Kizashi, (the premium sedan launched recently in India) from Japan, MSI Managing Executive Officer has been reported to have said, "So far we have received 500 bookings. We imported about 100 cars in the first lot and we will deliver those at first. For the future, we cannot say anything now."
Honda Brio launch and price
Honda had first showcased a near-production version of the Brio at the 27thInternational Expo 2010 in Thailand during September 2010. Planned for Asian markets, the Honda Brio compact car measures 3.6 m x 1.68 m x 1.47 m (length x width x height). Related: Honda Brio photo gallery
Based on Honda's 'Man maximum machine minimum' philosophy, the Brio will give maximum cabin space with space-saving measures and intelligent packaging. Honda is planning to manufacture the Brio at Honda's Greater Noida plant near Delhi. The Brio is expected to be launched in September 2011 at a price tag of around Rs. 5 lakh.