A lot has been said about the Honda Brio small car. Now the grapevine suggests that Honda may also launch the Honda Brio Sedan in India.
The Brio sedan is expected to launch sometime after the Brio small car, so we can expect a 2012 end or 2013 launch for the former.
Once the Brio Sedan is brought to Indian shores, the car will be pit against the likes of the Maruti Suzuki Swift Dzire and the Toyota Etios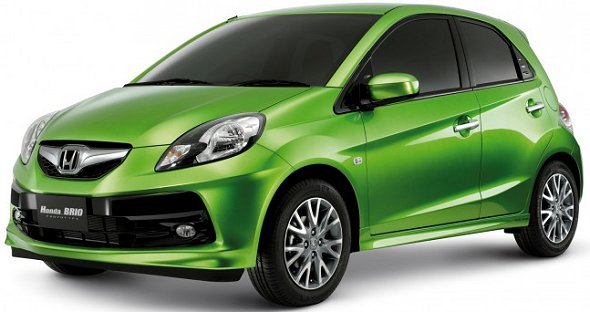 Honda might unveil the Honda Brio Sedan to take on the likes of the Toyota Etios and the Maruti Swift Dzire. Also read: Honda Brio launch in 2011; potent Toyota Etios rival
The company will likely manufacture the Brio sedan at its Greater Noida factory where it also plans to produce the Brio hatchback.
The Honda Brio small car will be powered by a 1.2 litre petrol engine. The car seems quite light in weight and hence one can expect good fuel efficiency and decent performance. The engine is mated to a manual gear box and as per Thailand mileage standards Honda claims a fuel efficiency of 20 kmpl. There are no announcements about a diesel engine for this small car or any official specification changes for India. Related: 2011 Honda Brio photo gallery
We expect the same or a slightly more powerful engine on the sedan. The interiors of the car will be more or less the same, but unlike other car manufacturers Honda's design will not let you feel like you're driving a Brio with a boot slapped on to it.
The Honda Brio small car was earlier unveiled at the 27th International Motor Expo 2010 in Thailand. The small car is expected to be launched in India before Diwali 2011. Media interest has been high in the little car targeted specifically at India and other emerging markets.
The interior of the Honda Brio small car features deep-set meters in the instrument console, quite like the Honda City, a three-spoke steering wheel and 2-DIN music system integrated in the dashboard. Initial photos show extensive use of plastic around the interiors, with a subtle dual-tone combination. The Brio hatch is likely to have only manual HVAC controls, and not climate control. Also read: Honda unveils Brio at Thai Show, to launch in India next year
In India, the car will likely be priced below Rs 5 lakh, making it a formidable competitor for the market leader; Maruti Suzuki's range of small cars and the upcoming Toyota Etios hatchback. We expect the Brio Sedan to also be priced competitively.