Honda has one big announcement at the Auto Expo – their new small car for India would be unveiled there.
This will be the prototype – the actual car may not make it here for another 12 to 24 months after the Auto Expo. Honda's smallest car in India so far is the Jazz, which is really a premium hatchback car in India. Sales have been low, but probably something that Honda expected. Its price is quite close to that of the Honda City, and there are many sedans available at the price of the Honda Jazz – and Indians prefer small sedans to large hatches any day. Like all their models in India, the new Honda small car too is likely to be priced at a slight premium to comparable cars in the market.
Apart from this one big announcement, we do not have any information on any big launches from Honda at the 2010 Auto Expo. Unless they are planning some surprise, and have managed to keep everything under wraps.
The company would display their current range of cars in India which include the Jazz, City, Civic, Accord and the CR-V crossover. International or upscale variants of these cars might be on display for feedback from visitors.
The Honda robot, the ASIMO, would also make an appearance at the Auto Expo.
There have been rumours of the central and state governments considering duty cuts for hybrid cars – if that is the case, the Honda Civic hybrid might make a reappearance too.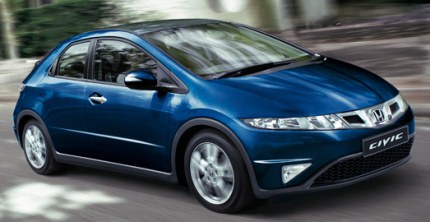 Is there a chance for the European Civic to come to the Auto Expo? After all, the current Civic has been around for a long while – and the European one looks sufficiently different to get people interested in the model again. Instead of the minor tweaks to appearance that Honda has given the local Civic, this might be a good change. But consider this as one of our vague ideas – we have not heard anything about it from Honda.