Honda has finally responded to the decline in sales in Honda City for the past three months. The price of its Honda City sedan has been reduced substantially (up to Rs. 66,000) with effect from June 14 to make its petrol offering more competitive compared to rivals such as the new Hyundai Verna, Maruti SX4 and the upcoming Ford Fiesta.
The price cut varies from 8% in its entry model to 4.5% in the top-end offering. The table below provides details of the price cuts across Honda City models.
[table id=43 /]
All prices are Ex-Showroom (Delhi)
While the company, in a press release, attributed this development to cost reductions due to localization of car parts production, the intent was clearly to wrest the price edge from its rivals. "The Honda City would now start from Rs. 7.49 lakhs [ex-showroom Delhi]," Jnaneswar Sen, Sr. Vice President, Sales & Marketing, Honda Siel Cars India said in a press release.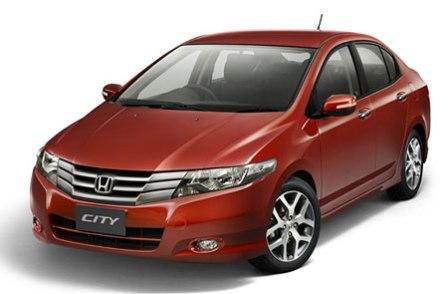 Earlier, CarToq had reported that Volkswagen sold 6,839 units of the Vento while Honda managed to sell only 4,314 units of City during March-April 2011. And in May, the City slipped further. It sold only 1,828 units while the Vento sold 2,403 units. More worryingly for Honda, the newly launched Verna surged ahead and sold 4,357 units. Related: Volkswagen Vento outshines Honda City.
The Honda City, with only a petrol offering, seemed to be ceding ground to all its rivals (The SX4 sold 2,702 units in the same month.)
The deeper problem for Honda is the lack of diesel offerings in the market, at a time when rising fuel costs and higher interest rates have made diesel cars a lot more attractive for buyers than petrol cars. Recently, Honda announced it is developing a diesel engine for the Honda City, but this would be launched only in 2014.
But that is then. Now, the price cuts were needed to improve the price proposition in the immediate future. By pricing the entry-level model at less than Rs 7.5 lakh, the Honda petrol offering gets strengthened against the diesel economics of the Vento, Verna, Fiesta and SX4.