Honda City sales have dipped 36% in September to 3,720 cars, ceding the No.1 spot back to the Hyundai Verna which sold 4,810 cars, its highest number to date. The dip in Honda car sales can be directly attributed to a further hike in petrol prices in September. In response the company has introduced bigger discounts (up to Rs 66,000) on the price of the car.
Petrol prices were raised by Rs. 3.14 per litre on September 16, and that has had a widespread impact on sales of petrol cars. Buyers of petrol cars have been putting off car purchases or saving up for competing diesel models. Honda so far does not have a diesel engine in any of its cars. It will be getting a small diesel ready for use in its model line up by 2014 only.
Being a manufacturer of petrol-only cars has put Honda at a disadvantage. If you look at the sales trends over the past six months as well, Honda cars have been hit hard whenever there has been a rise in fuel prices, as almost all its competitors such as the Maruti SX4, Hyundai Verna and Volkswagen Vento have diesel engine choices, and are seeing increasing demand for diesel cars. Honda saw a dip in sales in April and May as well when there were fuel price hikes. Besides that the Tsunami in Japan also affected its production in those months.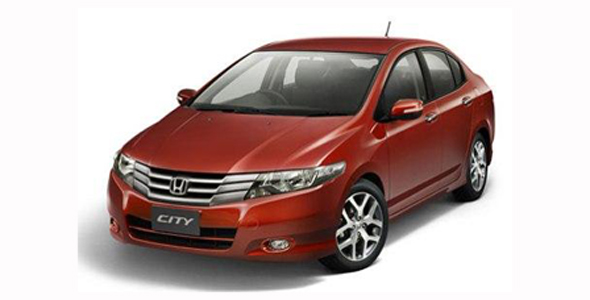 However, Honda made a brilliant comeback in July and August after it announced a huge price cut of up to Rs. 66,000 across the Honda City model range in mid-June. This saw sales bounce back to 4,092 cars in July and to a high of 5,819 cars in August, taking it back to the No.1 spot among mid-size sedans.
But in September the sales fell again due to the hike in petrol prices and also because there is news that a face-lifted Honda City is likely to make its debut soon. It's possible that potential Honda buyers have been putting off buying decisions in anticipation of the new Honda City that's due in December.
Honda, however, didn't want to lose out on festival season bookings and has pulled another rabbit out of the hat with discounts of up to Rs. 70,000 on the Honda City during this festival season.
While this offer came a little too late to shore up September sales numbers, it will definitely have a positive impact on Honda's October sales.
Do you think Honda's festival discounts can take it back to the No.1 spot, overtaking the Verna? Share your views.
[table id=266 /]