As Honda-India fans would love to hear diesel version launches, here are some strong facts favoring their expectations. Honda SIEL is planning to launch the diesel engined CR-V and Accord in the country in the second half of 2011.
Whether a car is big or small, majority of Indians today want a diesel variant (thanks to ever increasing petrol prices) forcing car makers to remain active and launch both petrol and diesel versions if they are serious about the competition, sales numbers and ultimately business profit.
Honda, which has been an escaping fish so long saying that it is not interested in mass sales numbers is now scared by the cut-throat competition blowing away its models, not just in small car segments but also in premium segments (where Honda Accord and the Honda CR-V competes).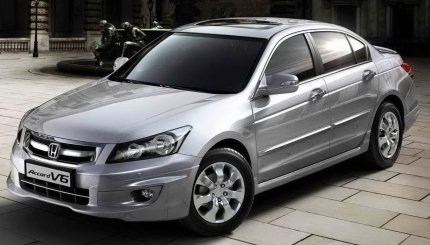 In the international market, Honda doesn't have a handful of diesel engines to pick one and plonk it into its India bound models. Honda has got only one, tried and tested diesel engine, the 2.2 litre i-DTEC (just like i-Vtec in petrol engines) producing 180 bhp. The first version of Honda's 2.2 litre diesel engine was developed in 2003 based on i-CTDi technology and the company implemented the engine on the Accord and other models in Europe thereafter.
In 2007, Honda introduced the i-DTEC engine which offers better performance and cleaner emissions when compared to i-CTDi. In 2009, Honda launched the 2.2 litre i-DTEC engine which passed the Euro 5 emission standard that now powers the Accord and Accord Tourer in Europe.
We infer that Honda SIEL will simply use the Euro 5 satisfying 2.2 litre i-DTEC diesel motor in the Accord and CR-V to be launched in India. Being Euro 5 compliant, it obviously means that the engine is BS-IV and even BS-V compliant, hence no issues with respect to emission norms. However, the biggest challenge for Honda SIEL is to achieve a higher degree of localization and to price the cars competitively.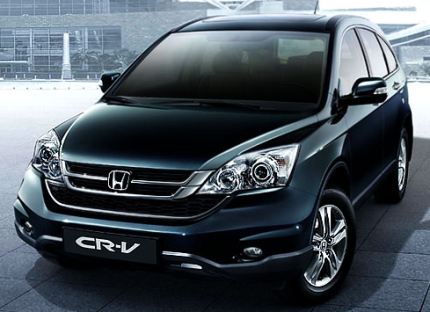 Because, today, Honda can't just wait for its brand image to reap success as the German brands such as BMW ans Audi are offering lot more for the Rs. 25 lakh price a customer pays in the entry-premium segment. The BMW X1 and BMW 320d sedan are good examples in this case.
It is high time that Honda launches competitively priced diesel versions. There is speculation that Honda SIEL is already training its mechanics from Honda dealerships across the country to service the diesel engines that will power the upcoming Accord diesel and CR-V diesel cars.
Honda SIEL, just as it realized the need for diesel versions in the premium models, must sincerely explore the possibilities of developing, cleaner, fuel efficient smaller diesel engines to power the widely popular Honda City sedan and the unfamiliar Honda Jazz hatchback in India.
Not just us, Honda's Chief Operating Officer of R&D, Tomohiko Kawanabe himself has said, "Honda was also studying development of a small diesel engine, seen as crucial to sell cars in some emerging markets including India, as well as in Europe, where more than half the vehicles sold are diesel. If you want to compete in markets like India, and also Europe, [a small diesel engine] is necessary."
That said, in the next couple of years, we can expect diesel exhausts coming out of Honda cars running in India, a very uncommon sight indeed! BMW and Toyota, better watch out!